Our next stop on our tour of great cities to visit in the UK is back in the north, in the beautiful Durham. With its proximity to Newcastle airport and great connections with the rest of the country by coach and train, the university city of Durham is definitely worthy of a couple of your days. Let's take a look!
Durham Castle
We have to start our trip to Durham at the castle, there is no other proper way to be introduced to the city. Built in the eleventh century, Durham Castle is a Norman castle that is currently in use by students from University College. Since it is a working building you can only visit inside on guided tours, but taking one of these will give you an insight into how the castle has operated over the years and more information about the city of Durham itself. There are daily tours so there are plenty of opportunities to see what is on offer, and if you don't want to go inside then the views around the castle are enough to keep you both happy and taking photographs.
Durham Cathedral
Durham Cathedral is a World Heritage Site next to Durham Castle. Construction on this stunning building began back in 1093, though its history starts even earlier in Anglo-Saxon times. There is evidence of its turbulent past in the very walls, a true treasure trove for any history buffs out there. And as a piece of architecture Durham Cathedral is arguably one of the most stunning buildings in Europe. More than 600,000 people pass through the doors of the cathedral as both worshippers and tourists each year.
Learning English? Check out our free placement test to see how your level measures up!
Crook Hall and Gardens
If you picture the word quaint, Crook Hall and Gardens is possibly what you will see. This thirteenth century stone manor house complete with its very English gardens is truly a delightful escape from a busy day! The house is one of the oldest inhabited in the city of Durham, currently home to the Bell family who will very proudly show you their home. And when you're done with beautiful gardens and architecture, the Garden Gate Cafe onsite will refresh you with afternoon tea or whatever else tickles your taste buds. You can even stay at Crook Hall, with self catering apartments that will let you see the gardens in all their beauty from your own bedroom window!
Durham University Botanical Garden
You'll find the Durham University Botanical Garden on the outskirts of the city, set in some 25 acres of mature woodland. The garden itself spans 10 hectares, with plant collections from China, Japan, North America, South Africa, New Zealand, and Chile. It is home to a stunning monkey puzzle tree as well as a woodland garden, alpine garden, and bamboo grove. There are family-friendly activities and plenty of activities if you're taking the trip solo, including spotter sheets to help you identify the wildlife living in the garden. With tropical bugs, ancient flora, and glasshouses to maintain the perfect conditions for exotic plants, you are guaranteed to find something to catch your eye!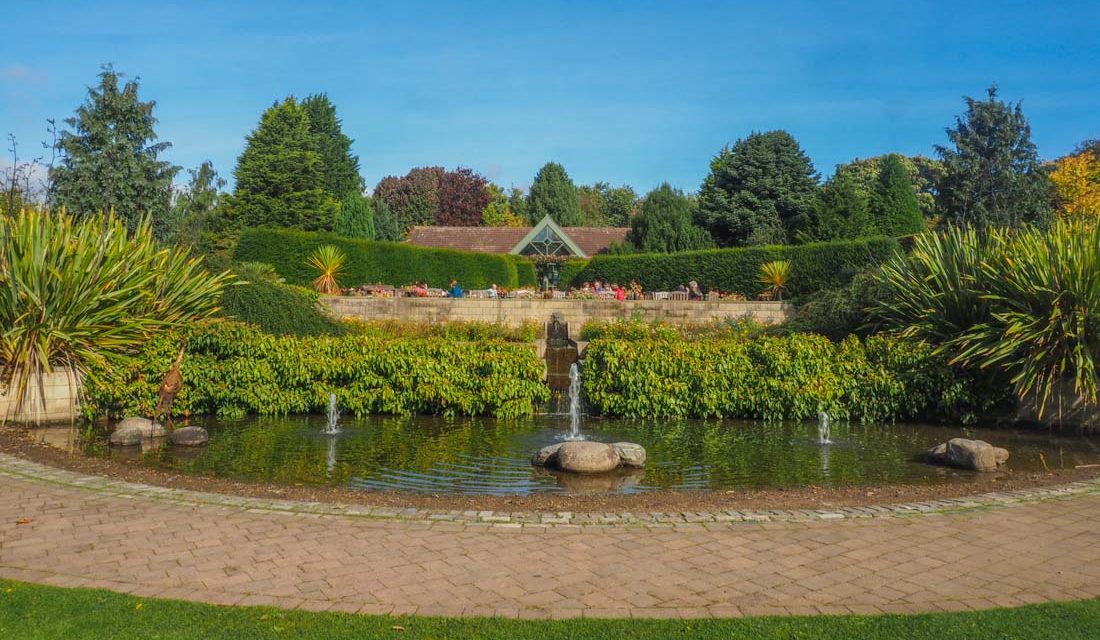 Photo via thisisdurham
Greenery
Since there is so much to see and so little time, here are a few outdoor things for you to do in Durham to take your pick from. There is the Durham Riverside Walk taking you on a three mile circular route through the city, the East Durham Coast if you want to get some fresh sea air, and Seaham Beach, a sandy beach dotted with the smooth sea glass that Seaham is famous for. There is even Hall Hill Farm if you want something more hands on, where you can learn about farming and feed all sorts of baby animals.  
Museums
The Oriental Museum focuses purely on art and archaeology from Northern Africa and Asia. There are both permanent exhibits and seasonal displays, with events held for everything from Chinese New Year to showcasing Indian music. Durham Museum explores the history of Durham from its origins back in Medieval times up until the modern day. There are life-sized replicas as well as memorabilia and art to tell Durham's story, and even a cafe to rest in after all that soaking up of knowledge!
Durham is the perfect place to visit if you want some time soaking up history. When are you going?