7 Great Child-Friendly Activities in Switzerland
Visiting another country can be an educational and exciting trip for children and adults alike.  When you're traveling with your kids in Switzerland, you'll find many great things to do, and fun, educational opportunities abound.   Take a look at our list of 7 great "must do" activities for you and your kids during your vacation in the country:
The Train Activity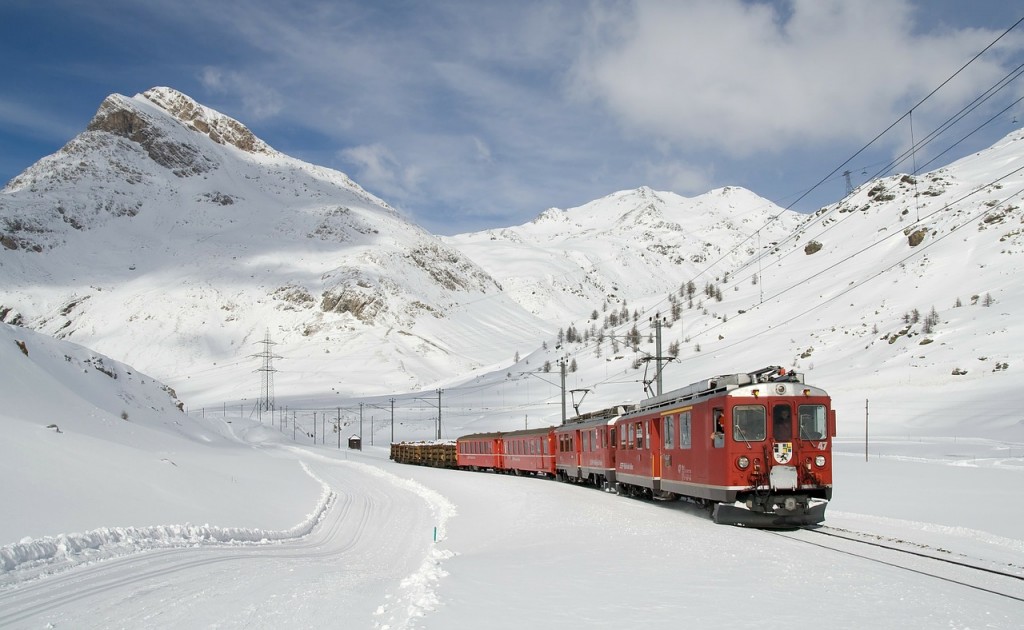 There are a multitude of picturesque train rides through and around the Swiss Alps.  The great thing about traveling by train is that you can enjoy both the scenery and each other's company while someone else takes care of the driving!  The Glacier Express travels from Zermatt, in northwest Switzerland, to the southern towns of Moritz, Chur, and Davos.  The scenery on this trip is absolutely amazing and takes 7 or 8 hours to complete.  The Glacier Express run also boasts an impressive 91 tunnels and 291 bridges along its route into the mountains and through beautiful gorges – this is a great family trip with large, panoramic windows in the train cars to enjoy the complete view as you travel.
The Hiking Activity
Wanderweg translates to 'foot trail', or 'hiking path', of which there are many in Switzerland.  Of course, you will find trails for all experience levels, and a number of them are child-friendly, too.  Even if you were to take a leisurely stroll through rolling hills, the scenery will not disappoint with cows grazing lazily on hillsides, majestic snow-covered mountain peaks providing a backdrop. Many family-friendly trails end at restaurants with attached playgrounds and some even have grill pits with firewood available for those who want to enjoy some lunch on the trail!
The National Park Trail is a great time for families, complete with a virtual guide – a "Web Park" GPS device can be rented from the park.  This is packed with virtual guides who will engage children as well as teach them about the park around them, and comes complete with a booklet and CD so that kids can relive their experience long after they leave the park.
The Chocolate Activity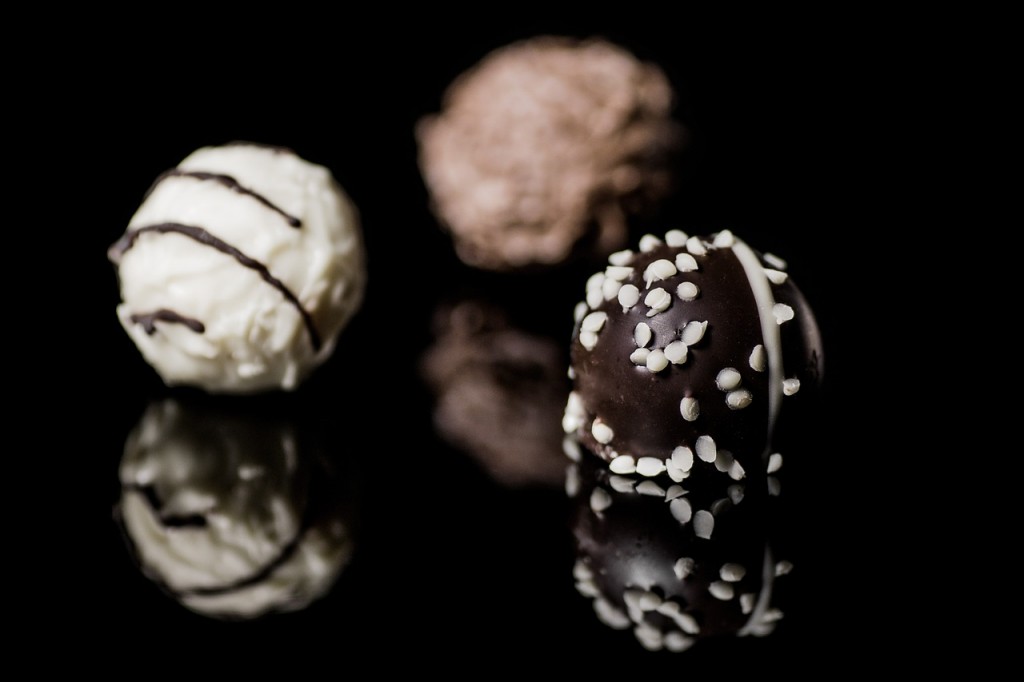 Some kids can be difficult to please when it comes to food, and that problem can be compounded when it comes to foods from foreign countries!  But, in Switzerland, you will find some great kiddie foods that they are sure to love.  In fact, the most famous dish in Switzerland is chocolate fondue! Swiss chocolates are known as some of the best in the world, meaning you will also find some great hot chocolate to warm the kids up on cooler days. Fancy a chocolate show, where the children can try their hand at being chocolatiers? Visit The Grand Restaurant Schuh in Interlaken for an unforgettable foodie experience.
Is your level of French, German, or Italian up to scratch? Test yourself before heading to Switzerland with our free level tests!
The Educational Activities
Museums:
Vacations in other countries are great learning experiences for kids and adults alike.  If you have a rainy day during your stay, Switzerland's many museums will make for a fantastic day-long adventure. The Glacier Garden Museum in Lucerne is an amazing place, built around the path left by the glacier as it traveled through the city.
The Verkehrshaus is another museum perfect for kids. Being the world's largest train museum, it captures the imagination of train-lovers young and old.  There is even a miniature train that takes two laps around the museum for youngsters who want to take a ride.
Castles: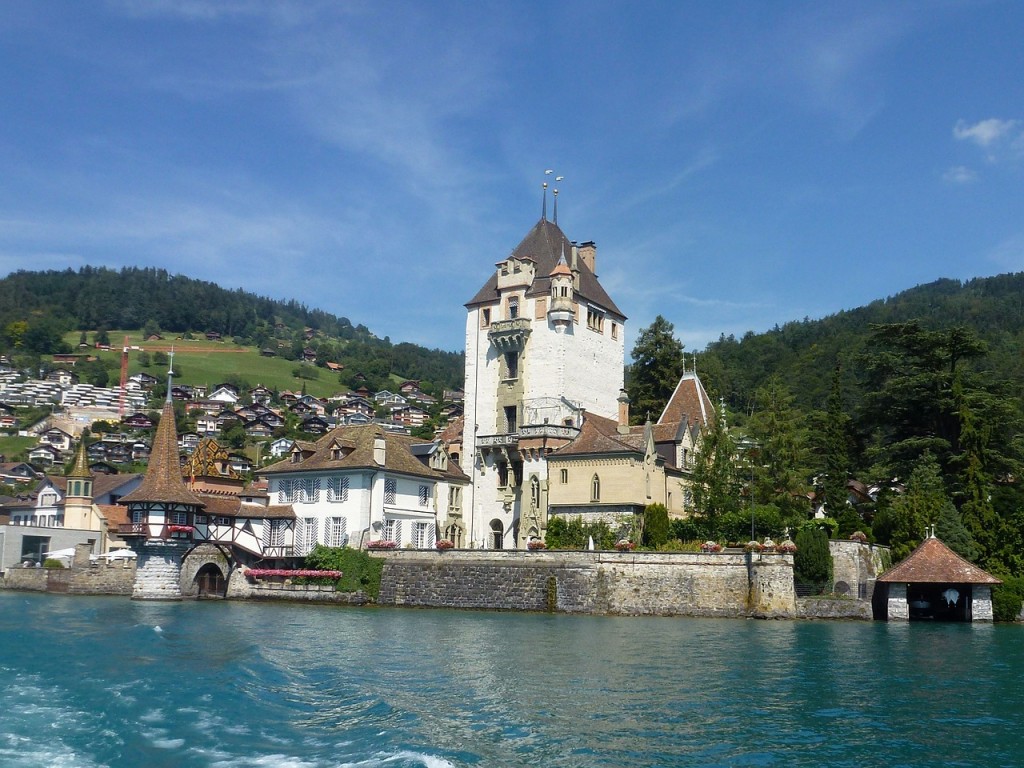 Switzerland's castles afford parents with another great teaching opportunity.  The deep history of the country is showcased in regal edifices jutting magnificently toward the sky.  Lake Thunersee boasts several castles with wonderful views of the surrounding lake and mountains beyond.  One castle, Oberhofen Chateau, is now a branch of Bern's historical museum, and kids will marvel at the exhibits they will find within.
The Snow Activity
Switzerland is known for its skiing.  The majestic Swiss Alps and the plethora of mountains in the country make it a perfect haven for snow-lovers of all kinds.  Most ski resorts have lessons for kids and hills for all skill levels, so no one is left out of the fun.  The Aletsch skiing area is host to not only downhill skiing, but also winter hiking paths, snowshoe trails, and cross country tracks.  You can even experience the Great Aletsch Glacier and the Fiescher Glacier, which is something your kids will not soon forget! Take note that many of the ski resorts in the country have children's ski schools and some hotels even have day care or evening babysitting so Mom and Dad can get out and enjoy some one-on-one time, too.
The City Activity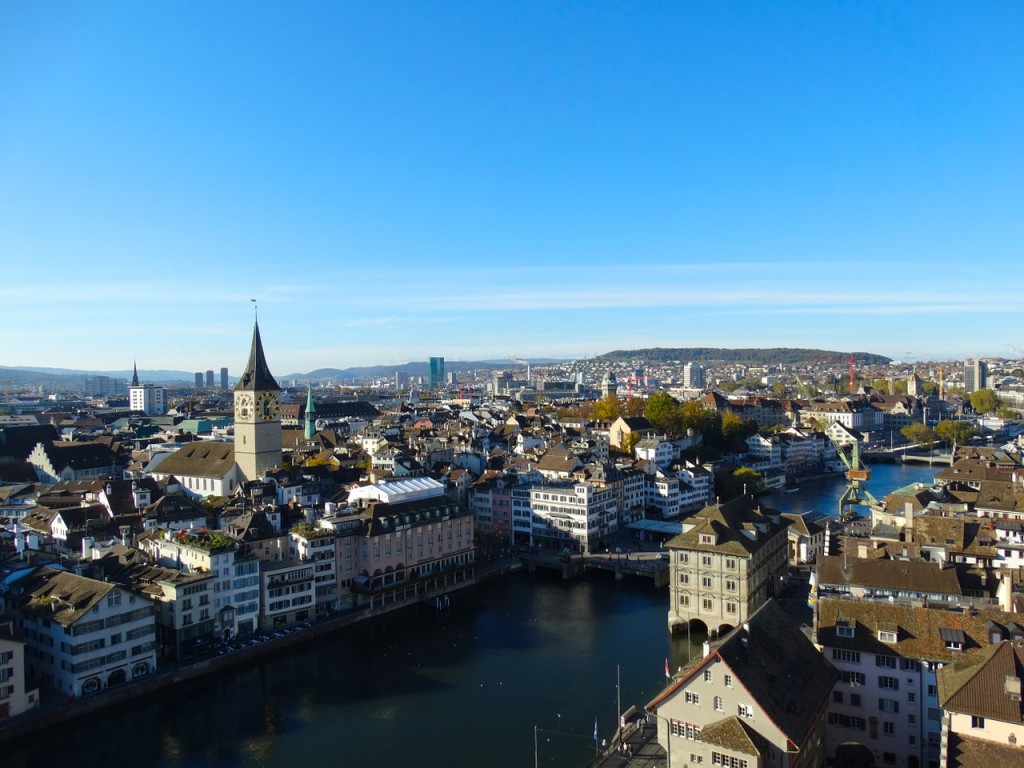 Zurich, founded by the Romans over 2,000 years ago, is rich in history and culture.  Consider arranging a 2-hour walking tour for your family as the city, with over 50 museums and 100 art galleries (as well as many other things to see and do), can be tricky to navigate for tourists with kids in tow.  Once you're done with the tour, you'll have a great idea of the other things you'll want to explore in your own time.
***
With a small amount of planning, and a bit of research, you can have a great time in Switzerland with the whole family! Of course, a basic understanding of the language will go far in helping you get around as well as finding great things to do. Planning a trip to Switzerland and looking to improve your language skills? Contact us to get started!