The hardest part of coming up with a limited list of what and where to visit in Italy, is what do you leave out? So, with this in mind, these are our most-must-see-or-do-no-matter-what when you're next in Italy – the ones omitted are just must-see-or-dos-at-some-stage-in-your-life!
Travelling in Italy is easy (there's even some method to the madness of the drivers), but it's a good idea to have a grasp on the native tongue, as sign language and phrase books can only get you so far – and you don't want to miss a thing.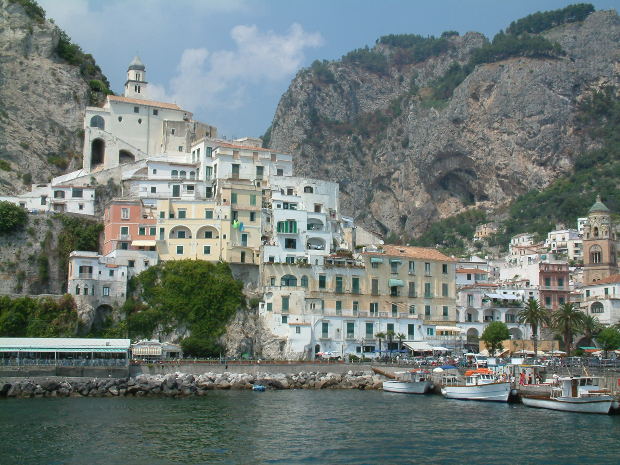 1. Amalfi Coast
I love the Amalfi Coast, but my heart belongs to Ravello. Buckle up for the ride of your life as you hurtle along the narrow Amalfi Coast road, passing beachside resorts, glistening sea, and little colourful homes that look like they're carved from the towering rock faces. Steer away from the main beaches, which you have to pay through the nose for a chair, table, strip of sand, and a towel if you're lucky.
2. Ravello
Above the Amalfi Coast sits beautiful Ravello. Overlooking the Mediterranean, this town is the perfect romantic getaway – which is probably why it's one of the busiest wedding spots in the world. But, it's great to visit whatever the occasion, especially when the Ravello Festival is on. It's quaint, charming, and quiet, but there's always the harrowing bus ride down to Amalfi if you want a bit more action!
3. Da Adolpho's in Positano
Da Adolpho's is one of those secret restaurants that you don't want to be ruined by being over-run with tourists, but just between you and me, it's somewhere you just must go. The boat leaves from the dock in Positano, and drops you in a gorgeous sandy cove where the table settings are basic, the waiters are barefoot, the prices are low, the view is stunning, and the food is fabulous.
4. Gondolas in Venice
Yes, it's a bit corny, and can be pricey, but it's one of those bucket list things you just have to do!
5. Pompeii
If you're a history boffin, this ancient Roman city that was destroyed by a volcanic eruption by neighbouring Mount Vesuvius in 79 AD will fulfil your dreams – and then some.
Because of the nature of the event, a snap shot in time has been frozen for us to appreciate the advanced technology of that era, how similar their lives were to today's society, and the foresight of many generations to preserve this remarkable landscape.
Wear sensible shoes and a hat, take a water bottle, and don't join the mad dogs and Englishmen out in the midday sun!
6. Rome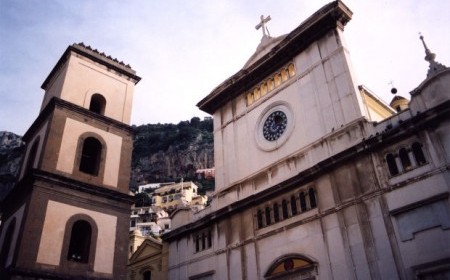 The whole of Rome is a must. For over 2,500 years, Rome has been the centre of arts and culture, religion, and government, and it still is today. Wherever you turn there is some historical site, exhibition, or architectural structure that is worth a visit, from stepping on The Spanish Steps, to throwing coins in The Trevi Fountain, to a bus ride to The Vatican, to gazing at St Peter's Basillica, to being awed by The Pantheon, or imagining gladiatorial battles at The Colliseum, there is something to see and do for everyone – and we haven't even mentioned the food, wine, and fashion!
7. The Uffizi Gallery
If you want a real taste of Renaissance art, this is the place to go. Not as famous as some of its big brother galleries around the world, it's a lot cheaper, and not as crowded, but still a good idea to book.
Of course, if you want to see Michelangelo's 'David', you'll have to fork out for the Accademia Gallery too.
8. Cinque Terre
This area on the coast of the Italian Riviera has maintained its charm and tradition and harks back to an era gone by. Houses are built into the craggy rock cliffs of the five villages that make up the area, which is unreachable by cars. The area is a National Park, and a UNESCO World Heritage Site, so with that endorsement it must be worth a visit.
We've only just scratched the surface - to see everything, do everything, and experience everything there is in Italy you'll just have to quit your job, learn the language, pack your bags, and move there! See how far you'll be able to get with the Italian you have, and book the next flight out!
What are your favourite spots in Italy?