Latin Dumped as Vatican Language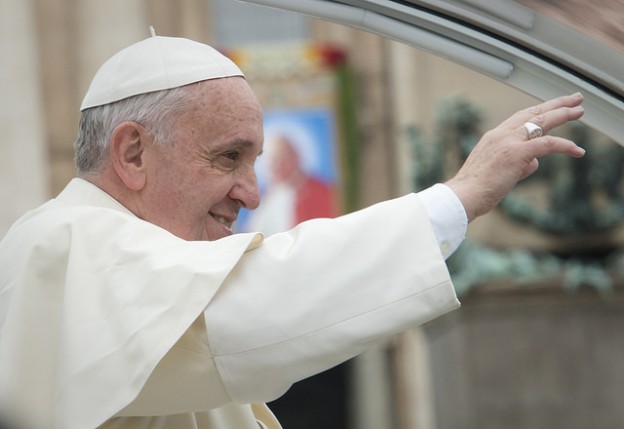 [caption id="attachment_2741" align="aligncenter" width="640"]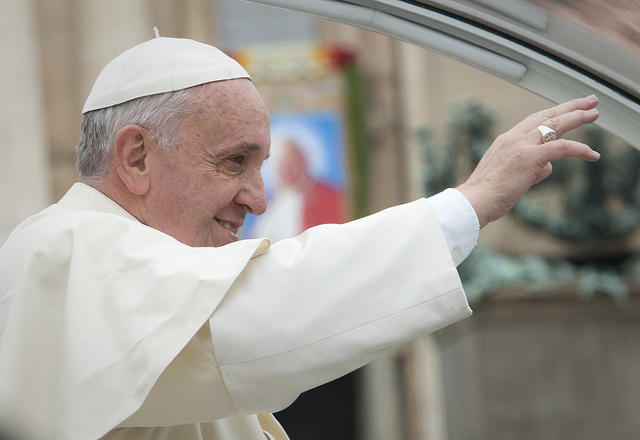 Aleteia Image Department/
Flickr
[/caption]
Italian is the new official language for the Vatican synod, a cardinal announced on the first day of the Vatican's two-week assembly.
The decision is a relatively controversial one, given that Pope Francis' predecessor Pope Benedict enthusiastically promoted the use and learning of Latin, the former official language of the synod. As recently as 2012, the former Pope even went so far as to found the Pontifical Academy for Latin, an academy with headquarters in Vatican City that aims to preserve and spread the language. Latin does, however, remain the official language of the universal Church.
Pontifical Custom
Earlier on in his tenure it became apparent that Pope Francis preferred using Italian instead of Latin, as indicated by the speeches that he gave during his first few weeks in office. According to the Vatican, the pontiff is fluent in five languages. Being Argentinian, his mother tongue is
Spanish
. He is also fluent in
English
,
French
,
German
and
Italian
, but remarks made in any of these languages (excluding Italian) during his speeches are rare. As many bishops can speak more than one language, it has become somewhat unorthodox for popes not to make an effort to speak in several languages when giving speeches. However, the current pope differs from his predecessors in that he tends to improvise during speeches and thus depart from the prepared text. Speeches written in multiple languages are more time-consuming to edit and prevent the Pope from adding any last-minute flourishes or points to his text. Practically speaking, anything of great importance that features in the Pope's speech is translated soon after it is given. The Pope is well aware of this and is even perhaps led to believe that using one language will not only give him flexibility but also give him more time to reiterate the most important aspects of his speech.
Reasons to Switch
Why, then, should the official language of the Vatican be Italian instead of Latin? The most obvious answer to that question is that very few members of the Church understand Latin whereas a good deal more understand Italian. When Pope Benedict announced that he was stepping down in February 2013, he read a statement in Latin that
only one reporter
in the Vatican pressroom could understand. The use of Latin in Church proceedings has decreased substantially since Vatican II, when it was decreed that parishes worldwide could replace the traditional Latin Mass with services given in vernacular languages. Italian is a much-used language at the Vatican, as it remains a common language for both journalists covering the Holy See and employees of the Roman Curia, amongst others. When the Pope gives speeches in Rome in front of a more general audience, the audience is largely comprised of Italian speakers. Officials attributed the Pope's decision for making the swap to Italian to his stated intention to streamline proceedings. The announcement was made during a Vatican synod consisting of hundreds of Roman Catholic bishops, many of whom are polyglots and speak Italian. Language is deeply connected to culture and their institutions, including faith. Latin continues to fall by the wayside from disuse, but other languages do not need to follow. What language do you wish you could speak?
Contact us
 and start connecting with different religions, cultures, and people today.