Ludicrous Lawsuits: Batman Sues Batman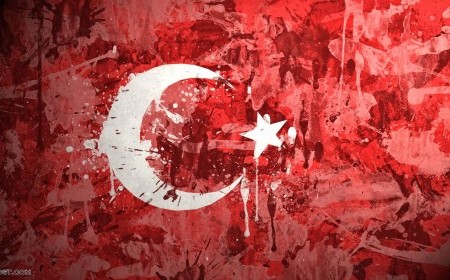 Fact: The mayor of Batman City, Turkey wants to sue Warner Brothers for royalties from the film.
Batman, to most people, could be defined as our favorite caped crusader, who lives in the shadows, punishes criminals and keeps the cities safe as "a silent guardian, a watchful protector". But to the residents of a city in Southeastern Turkey, Batman is just that – a city. Albeit a charming coincidence, attracting more visitors to an otherwise unimpressive pocket of the country, the mayor of Batman City seems to desire more. He wants royalties from Christopher Nolan, and Warner Brothers, for the use of a name which, according to Huseyin Kalkan, "the American producers used… without informing us."
Not only does Kalkan feel that "There is only one Batman in the world" (hint: it's not Christian Bale donning a black rubber suit), but he also claims that the use of the name Batman is to blame for a high female suicide rate as well as several unsolved murders, based on the psychological effects the film had on the city's inhabitants. Additionally, he would have to find evidence (which he purportedly has) that the city was founded under the name 'Batman' before DC Comics created their superhero in 1939.
While the lawsuit has been little more than threats, this is not the only case of people trying to make a quick buck by jumping on the intellectual property bandwagon. Minnesotan resident Christopher Roller, sued both David Blaine and David Copperfield in order to get them to reveal their magic tricks to him, on the grounds that the magicians are using godly powers to defy the laws of physics. This wouldn't be nearly as bad if Roller was simply a religious zealot – in fact, the reason why he is so aggrieved by Blaine and Copperfield's illusions is that he believes he is God, and they are therefore stealing his powers, along with the ideas behind them that they have no right to know.
While we're talking about ridiculous lawsuits and odd city names, I'm pretty sure the mayors of certain towns out there won't be throwing their names onto the world stage for scrutiny – the following are towns around the world who were unfortunate enough to be named by someone clearly intoxicated:
We have Fart, from Virginia, USA which comes close to competing with Middelfart in Denmark; a heavy Truth or Consequences from New Mexico, USA; to a just as heavy Dead Chinaman in Papua New Guinea; followed by the mouthful Llanfairpwllgwyngyllgogerychwyrndrobwllllantysiliogogogoch from Wales, which translates to 'St. Marys Church in the Hollow of the White Hazel Near to the Rapid Whirlpool of Llantysilio of the Red Cave', and finally the people of Colorado, USA were either too busy to be creative, or just couldn't be bothered – the state sports both the names 'Hygiene' and 'No Name'.
What are some funny town names from your country? What about ridiculous lawsuits? Share them with us below, and don't forget to take a look at our Turkish True or False facts game, for more wacky truths!