5 outstanding Netflix recommendations for Arabic learners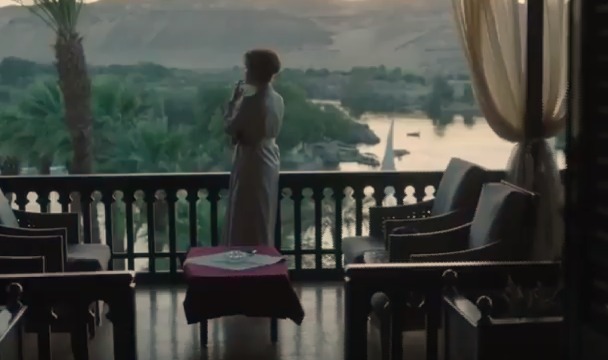 Netflix has a wealth of series and films for you to watch in Arabic, so your only difficulty when using it as a language learning tool is choosing what to watch! Here are some of our favourites to start you off with. Happy studying!
  [caption id="attachment_1554" align="aligncenter" width="558"]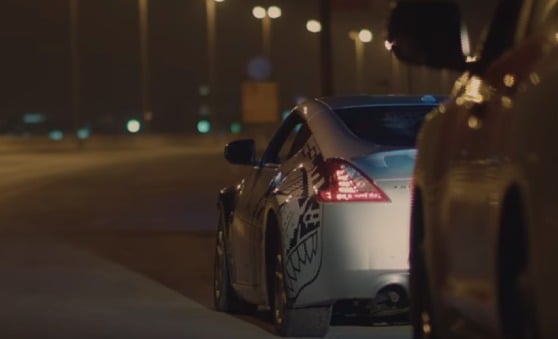 Photo via
Youtube
[/caption]    
Hajwala: The Missing Engine
If you enjoyed the Fast and Furious series this might be a really good choice for you
. The
underground racing scene
in the Emirates is both high stake and hidden, and we get a glimpse of it through the eyes of street racer Khalid. And why the missing engine?
Khalid
develops an experimental, innovative engine that has never been used in racing before. It becomes the source of competition between rival street racing teams and in doing so is the focus of our story. Expect all sorts of thrills and on-the-edge-of-your-seat stuff along with life lessons and, well, fast cars.
Get the subtitles on and expect a second watch
because you'll be so engrossed in what is happening on the screen you might forget you're supposed to be learning!
Barakah Meets Barakah
Barakah Meets Barakah
is a love story, first and foremost, and a look at the societal politics of Saudi Arabia. Well-mannered civil servant Barakah meets the free-spirited Instagram blogger Bibi, and the two begin a difficult romance. There are reflections on how would-be couples are no longer allowed to meet freely in public as previous generations have done, and comedy as two quite different worlds collide. This
film
is
a rom-com with a message that has a stunning backdrop, engaging characters, and more than enough to distract you from your Arabic studies
, so bear that in mind!
  [caption id="attachment_1555" align="aligncenter" width="608"]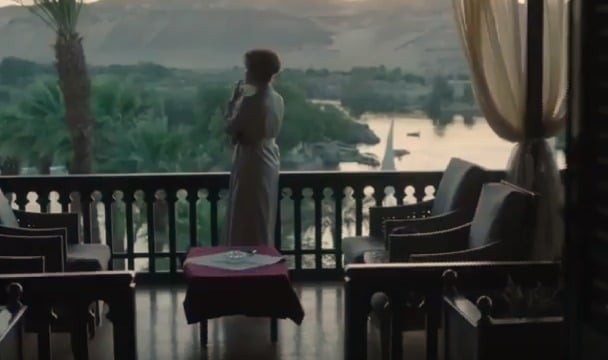 Photo via
Youtube
[/caption]
Secret of the Nile
Secret of the Nile
is possibly
the most stunning visually in this list
— if you like opulent hotels! Set in the 1950s and based on the Spanish Telenova Gran Hotel, this series focuses on Ali, a man who arrives at the
Grand Hotel
under the premise of work but is actually in search of his missing sister. There are so many twists and turns as we look for Ali's sister, and watch him fall in love with the hotel owner's daughter. This feels like all
the best murder mysteries colliding with Downton Abbey
; be prepared to climb on the train with Ali as the series starts and binge watch to the very end.
Subtitles are available in both English and Arabic
to help you as you watch.
Learning Arabic? Check out our free Arabic placement test to see how your level measures up!
Sand Storm
Set in a Bedouin village in the Negev Desert,
Sand Storm
follows the lives of the family of Suliman. Suliman is about to take a second wife and it falls to the duty of his first, Jalila, to arrange the wedding. As this is happening their daughter Layla, who is far more involved in the 'outside' world than others of her generation, is taking driving lessons, preparing for university, and falling in love — with a man who is not from their village.
Sand Storm
weaves together all these different stories with a
very positive feminist slant
. This might be
the easiest on the list in terms of following the language
but subtitles are there in both English and Arabic if you need them.
  [caption id="attachment_1556" align="aligncenter" width="468"]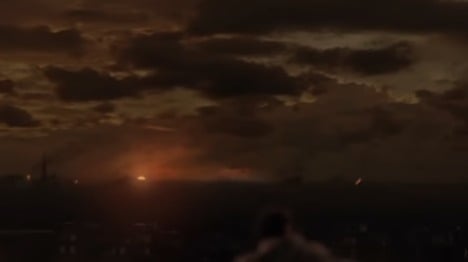 Photo via
Youtube
[/caption]    
The Worthy
Our final choice is
The Worthy
, a Dystopian film set in a future where the world's water shortage has plunged it into sheer chaos. A small group of survivors find shelter and set up a home of sorts next to the only remaining clean water source around. A couple is reluctantly brought into the compound and all hell breaks loose, with a true fight for survival for every one of its inhabitants.
This is a dark film
despite its teen rating, both cinematically and with its theme. However, if your usual go-to watches are gritty portrayals like The Walking Dead,
The Worthy
is absolutely the one for you.
Before we go, there is one final choice on Netflix in Arabic that we think you should look out for — that doesn't come out until 2019.
Jinn
is a six-episode supernatural thriller that follows the story of a group of teenagers whose lives are disrupted and forever changed by the appearance of a Jinn in the form of a young boy. There aren't any trailers yet but since this is getting an international Netflix release keep your eyes out, it sounds amazing!
By the way, once you are ready,
you might want to
take our Arabic language test
and asses your true Arabic language level
.
Click here to start your Arabic language test
(it only takes a couple of minutes to complete).