Shakespeare and His Language Legacy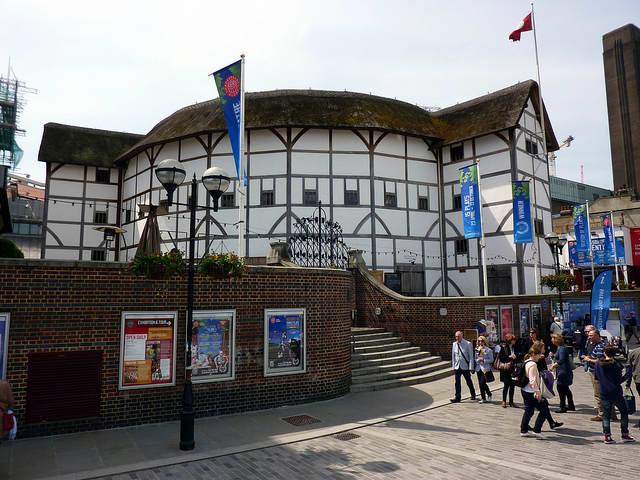 Let us start out controversial. This week's language maestro is essentially, at least to some, the
Marmite
of literature. Those of you who have studied Shakespeare at school will probably know what we mean: there are only so many interpretations of
Romeo and Juliet
a person can sit through, and even everyone's favourite
Macbeth
has been done and then done some more. But what about Shakespeare's impact on our everyday language? How much of the language that trips off of our tongues comes straight from the bard himself? Let us delve in a little deeper to discover something about this maestro whose works have become so pivotal in our literary lives. [caption id="attachment_3851" align="alignright" width="375"]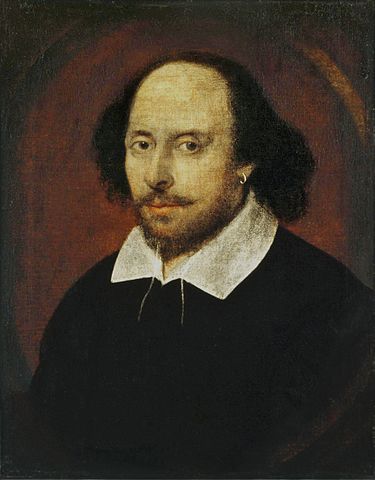 Photo via
Wikipedia
[/caption]
Fun facts…
Shakespeare was an English poet, playwright, and actor, and is considered by many as the greatest English language writer ever. He was born in Stratford-upon-Avon in Warwickshire, had three children with his wife Anne Hathaway, and produced most of his most well-known work between 1589 and 1613. Not taking into considering any lost works that we do not know about, and some that are speculated about, Shakespeare is thought to have written 37 plays which includes the famous Hamlet, Othello and The Tempest, and 154 sonnets, including the arguably most popular
Sonnet 116
.
Controversy
… Because what is a good story without controversy? There is the ever-present argument that much of Shakespeare's works were not actually penned by Shakespeare himself, and there are of course the stacks of literary 'evidence' about Shakespeare's sexual orientation. People do love a good gossip after all.
But what about a contribution?
Ah yes, we should focus on the important stuff rather than whatever the slander sheets of Shakespeare's day may or may not have been insinuating. Did you know that Shakespeare contributed over
1700 words
to the English language?
Bandit
from
Henry VI
,
lacklustre
from
As You Like It
, and
swagger
from
A Midsummer Night's Dream
are just three examples of such words. How many did you know? Shakespeare created these additions to our vocabulary by changing nouns into verbs, verbs into adjectives, connecting words together that had previously not been used in such ways, adding prefixes and suffixes, and of course, inventing entirely new words. As well as all of the individual words Shakespeare invented he is also responsible for some of the phrases we use in day to day speech: "
seen better days
", "
strange bedfellows
", and "
full circle
" to name but a few. [caption id="attachment_3850" align="aligncenter" width="499"]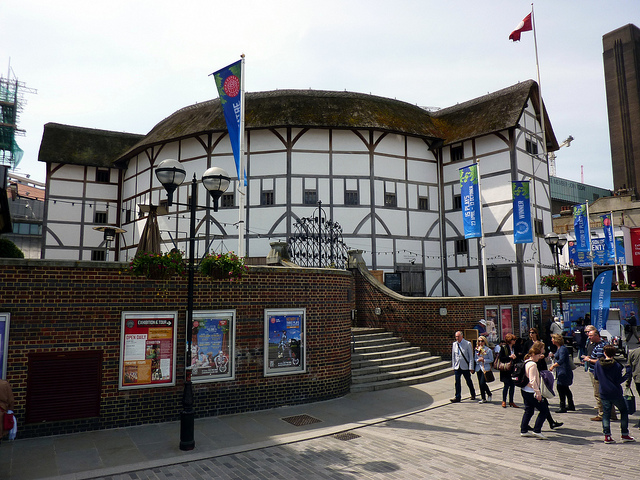 Photo via
Flickr
[/caption]
A Renaissance man…
Shakespeare's impact on the theatre of his day was truly phenomenal. By focusing on psychologically complex and therefore very human characters, he helped start, or at least contributed to a social upheaval because he explored every aspect of society, no matter the status of the individual. He showed that making mistakes was an integral part of what it is to be human in the first place, and this made his works incredibly universal and accessible for his audiences. Perhaps one of the biggest influences Shakespeare had on the theatre was his fusion of tragedy and comedy into one play. His theatre, The Globe, played host to the notion of both of these aspects being interwoven throughout our daily lives; you could even argue, if you are a fan of Romeo and Juliet, that Shakespeare was one of the first to make us aware of teen angst. Another crucial difference between Shakespeare's work and that of his contemporaries was the utilisation of his knowledge of Greek and Roman classics, which were up until that point suppressed by the Catholic church.
Learning a new language? Check out our free placement test to see how your level measures up!
Influence or imitation?
Many a poet and playwright since Shakespeare's day could say that have been influenced in some way by the bard himself. John Keats was a huge fan, Thomas Carlyle showed the potential for some serious fangirling, and even Mumford & Sons borrowed the title of their debut album,
Sigh No More
, from Shakespeare's
Much Ado About Nothing
. A number of authors have used phrases from Shakespeare's extensive works as titles for their own books:
Brave New World
by Aldous Huxley (The Tempest),
The Undiscovered Country
by Auther Schnitzer (Hamlet), and Bell, Book, and Candle by John van Druten (King John) are just a few of these examples. Finally, there have been dozens of movies based on or adapted from Shakespeare's plays. Romeo and Juliet has of course been done to death, but
10 Things I Hate About You
, 1999 (The Taming of the Shrew),
O
, 2001 (Othello) and
The Boys from Syracuse
, 1940 (The Two Gentlemen of Verona) are standout additional examples.
And as if that wasn't enough…
Some final random facts about the bard that perhaps you were not aware of. Tolstoy was a hugely opposed to Shakespeare, saying that all he derived from his work was "irresistible repulsion and tedium"; we imagine that had Mr Tolstoy had a Twitter account available he may have been one of those trolls who couldn't stop themselves from leaving a nasty comment or three. Shakespeare allegedly inspired an assassination that represents a huge stain on America's history. Following a performance as Marc Antony in
Julius Caesar
in 1864, John Wilkes Booth went on, just five months later, to assassinate president Abraham Lincoln. Shakespeare named a lot of babies. Okay, perhaps not directly, but following the appearance of the name
Jessica
in
The Merchant of Venice
, multitudes of baby girls were given this name. Lastly, Shakespeare's play
Othello
does a lot to highlight what seems to be the never ending issue of racism and prejudice against anything that is 'other'. The play showed quite clearly the racial prejudices experienced within the Venetian society; it is somewhat disappointing to know that despite the style of language used, this story is still very relevant today. [caption id="attachment_3849" align="aligncenter" width="640"]

Photo via
Wikipedia
[/caption] In short, Shakespeare's influence has been far-and-wide reaching, not only within the scope of literature but also throughout our society. Next time in our series on language maestros, we will be looking at Cervantes. To quote Shakespeare himself: "
Parting is such sweet sorrow…
" we will see you again soon!