Song Lyrics That Make You Cringe
Have you ever sat down and really listened to the lyrics of your favourite songs? If you have then you probably already know by now that many of them are inane drivel. The following are some of the song lyrics which make me cringe every time I hear them.
I Believe I Can Fly - R Kelly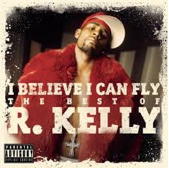 I believe I can fly / I believe I can touch the sky
I am the only person who hates this song? I seem to remember it being immensely popular when it was released in the innocent days of 1996. It manages to brilliantly combine two of my least favourite musical things; rubbish lyrics and that silly drawing out of a single note to make it sound all passionate and heartfelt.
Life – Des'ree
I don't want to see a ghost / It's a sight that I fear most / I'd rather have a piece of toast / and watch the evening news
Unlike the previous song I really like this one. It is beautifully sung and it seems to be an attempt to produce a genuinely inspiring track about living life to the full. The only problem is the horribly insipid lyrics. Having said that, yes I would like to fly around the world in a beautiful balloon now that you mention it.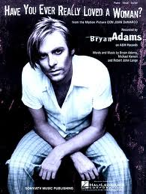 Have You Ever Really Loved a Woman? - Bryan Adams
When you can see your unborn child in her eyes
Bryan Adams used to rock. At least sort of. Then he went all soppy and ridiculous. I think even his hair gave up the ghost at that point and turned into the sort of floppy barnet which can only be worn by people who sing lyrics like those above.
McArthur Park – Richard Harris 
Someone left the cake out in the rain / I don't think I could take it / cause it took so long to bake it / and I'll never have that recipe again, oh no!
This is one of those songs where I genuinely have no idea what the songwriter was trying to say. Was all that random cake-related stuff a brilliant metaphor or just, well, random stuff about cakes being left out in the rain? Donna Summer later did a cover version of this song for no apparent reason.
Badge - Cream
I told you not to wander 'round in the dark / I told you 'bout the swans, that they live in the park
This is another song which is pretty good. The Eric Clapton guitar solo is worth the admission price alone. Sadly, the terrible lyrics take some of the edge off it. It must also be one of the few rock songs ever recorded that talks about the kid who got married to someone called Mabel. It just sounds as though they were making it up as they went along and then forgot to go back and put sensible words in place of the nonsense.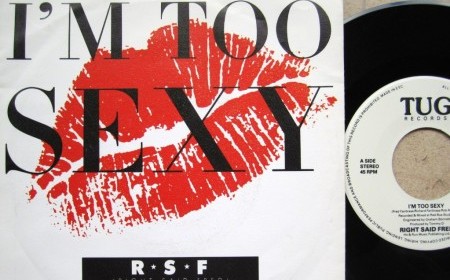 I'm Too Sexy - Right Said Fred
I'm too sexy for my shirt too sexy for my shirt / so sexy it hurts
I loathed this song with a passion I normally reserve for soap operas, vegetables and fashion shows. The year was 1991, I was an impressionable youth and this monstrosity was on the radio all the flipping time. Incredibly, this group had a further three chart hits with equally gruesome lyrics.
What song lyrics make you cringe when you hear them?