The Netherlands Travel Guide: 15 Must-See Places
The Netherlands is a small but mighty European nation where everyone can find something to enjoy. Do you love nature? Then you will be spoilt for choice when visiting the Netherlands, as the country is home to gorgeous tulip fields, windmills, and picturesque canals. Are you looking for an exciting city with vibrant nightlife?  Then be ready to spend a few memorable nights in The Netherlands' most youthful cities thanks to our Netherlands travel guide.
To help you plan your trip, here are 15 of the best places to visit in the Netherlands, depending on your interests:
→Sign Up Now: Free Trial Dutch Lesson With a Native Teacher!←
The Netherlands Travel Guide for Nature Lovers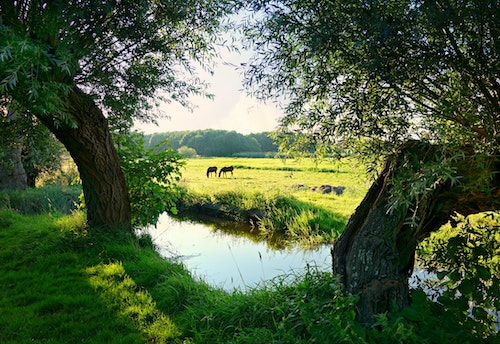 1. Keukenhof Gardens - Lisse
If you love flowers, then you cannot miss a visit to the Keukenhof Gardens, also known as the 'Dutch Garden of Europe'. Located in Lisse, this is one of the world's largest flower gardens, with over 7 million tulips, daffodils and hyacinths blooming each year.
2. The village of Giethoorn - Overijssel
This charming village is often called the 'Venice of the Netherlands' because of its network of canals and pretty bridges. It is the perfect place to relax and enjoy nature (including children-friendly animals such as ducks, rabbits, and squirrels), and it offers plenty of opportunities for boat trips and cycling.
3. Veluwe National Park - Gelderland
Located in the province of Gelderland, this is the largest national park in the Netherlands, and it is easy to see why it is so popular with nature lovers. As well as being home to a diverse range of wildlife, including red deer, wild boar and foxes, the park also has some stunning landscapes, with heathland, forests and sand dunes.
4. The Dutch Coast
The Netherlands has a long coastline, and there are plenty of beautiful beaches to choose from, whether you want to sunbathe, go for a swim, try your hand at windsurfing. or just enjoy the amazing views of the sea while having a drink. According to tourist websites, Zandvoort, Bergen aan Zee and Noordwijk rank among the most popular beach towns in The Netherlands.
The Netherlands Travel Guide for History and Culture Vultures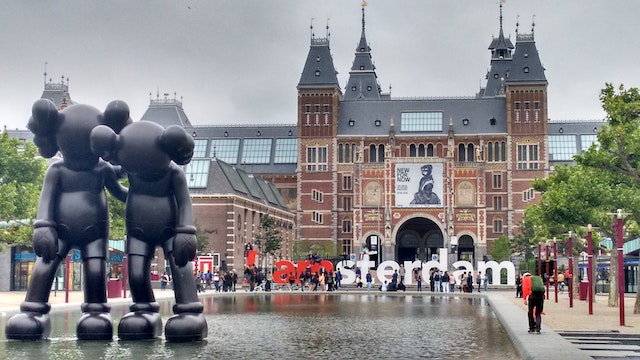 5. The Anne Frank House – Amsterdam
This is one of the most popular tourist attractions in Amsterdam. It provides a moving insight into what life was like for Anne Frank and her family during the Nazi occupation of The Netherlands. With an extensive collection of historical documents and photos on display, the Anne Frank House is not just a museum, but also a place of remembrance and education.
6. Van Gogh Museum – Amsterdam
Also located in Amsterdam, this is the world's largest collection of paintings by Vincent van Gogh, and it is one of the most visited museums in The Netherlands. In addition to well-known paintings such as 'The Potato Eaters' and 'Sunflowers', the museum also has a constantly changing temporary exhibition, so there is always something new to see.
7. Maastricht Underground – Maastricht
This is a must-visit for anyone interested in history and culture, as it is the largest underground network of tunnels and caves in The Netherlands. Dating back to the Roman era, the tunnels were used as a hospital during World War II, and they now house a museum with exhibitions on the history of the underground and its role in the war.
8. Binnenhof – The Hague
The Binnenhof is a complex of buildings in the city of The Hague, and it has been the home of the Dutch parliament since the 13th century. Today, the Binnenhof is open to the public. Every week, it is used for a variety of events and functions, making it one of the most popular tourist attractions in The Netherlands. Here, you can learn all about the Dutch political system. What's more, you can see some of the most important buildings in The Hague, including the Ridderzaal (Knight's Hall), where the Netherlands' Prime Minister is sworn in.
The Netherlands Travel Guide for Nightlife Enthusiasts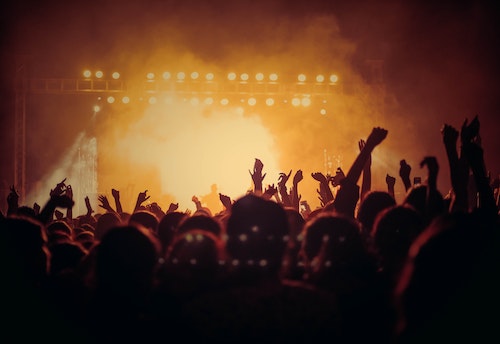 9. The Waterhole Live Music Bar – Amsterdam
Located in the exciting Amsterdam, The Waterhole is a relaxed and friendly bar that is popular with both locals and tourists. With live music every night, it is the perfect place to enjoy a few drinks and dance the night away. According to Tripadvisor, it is the number 1 nightclub among the website's users.
10. Complex Maastricht – Maastricht
If you are looking for a more high-end nightlife experience, then Complex Maastricht is the place for you. Located in Maastricht (the capital and largest city of the province of Limburg) this club has 5 different floors, each with its own music and atmosphere, so there is something for everyone. It is one of the first clubs in The Netherlands to specialise in techno music, drum and bass, and house. In addition, visitors always usually highlight its super friendly staff as a welcome bonus!
11. Bitterzoet – Amsterdam
Bitterzoet is a club, concert venue and art gallery all rolled into one, located in the heart of Amsterdam. With a hipster vibe, it attracts a young and creative crowd. It is the perfect place to see up-and-coming DJs and bands. As well as music, there is also a regular program of fashion shows, film screenings, and performance arts. The two-floor venue is also an excellent choice for those looking for surprises, as the club plays a new music genre every evening, ranging from Afro-Cuban Jazz Fusion to Space Disco.
12. Club Panama – Amsterdam
Club Panama is one of the most famous clubs in Amsterdam, and it has been a popular hang-out for celebrities and VIPs since it opened in 1986. Located in a former steam bath, it has a unique atmosphere, and it is known for its eclectic mix of music, from disco and 80s classics to R&B and Hip Hop. With a VIP lounge, 2 dance floors, and a rooftop terrace, Club Panama is the perfect place to party in style.
The Netherlands Travel Guide for Foodies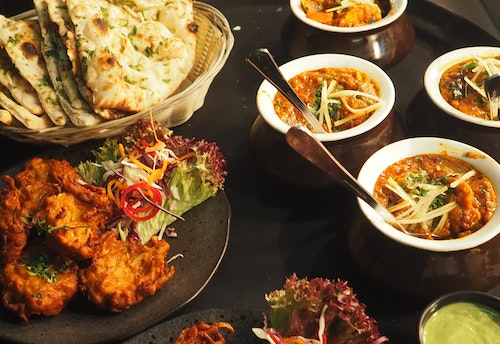 13. De Librije – Zwolle
Located in Zwolle, De Librije is a 3-Michelin star restaurant that offers an exquisite dining experience. The creative and innovative dishes are all made with the finest seasonal ingredients, and the menu changes regularly to reflect what is available. For example, one evening you can try dishes such as roast duck with blackberry sauce, and come back the next day to indulge yourself in a fantastic leek risotto with truffle. A true delight.
14. Savelberg – The Hague
Savelberg is another 3-Michelin star restaurant, this time located in The Hague. With an extensive menu of both traditional and modern Dutch dishes, there is something to suit all tastes. The restaurant also has an impressive wine list, featuring over 700 different wines from all over the world. So, if you're an expert wine-lover or just enjoy trying something new, then this is the perfect place for you. Undoubtedly, one of the best places in our Netherlands travel guide.
15. Inter Scalde – Amsterdam
Jannis Brevet, the head chef at Inter Scalde, has worked in some of the world's best kitchens, including the 3-Michelin star restaurant El Bulli in Spain. His own restaurant, located in Amsterdam, serves contemporary Dutch cuisine with a twist. The menu changes regularly according to what is seasonally available, but you can expect dishes such as roast lobster with celeriac puree, and wild boar with black truffle. Whatever you choose as your main course, make sure you ask for a Beveland polder cheeses appetizer.
Did you enjoy our Netherlands travel guide for tourists? As you can see, this wonderful country has something for everyone, whether you love nature, nightlife, history, food, or a nice party.
Thanks to its eclecticism, you and your family or group of friends are bound to find what you're looking for, especially if you're willing to go separate ways for a couple of days!
So, what about the language?
As we've commented on earlier posts, the Dutch are usually very good at English, so even if you don't speak a word of Dutch yourself, you'll find that most people you meet will be able to communicate with you just fine. In fact, in big cities like Amsterdam and Rotterdam, it is very rare to come across someone who doesn't speak English. However, if you love smaller towns and villages where the level of English among locals is not nearly as good (or you just would like to be able to talk to people in their first language), then learning some basic Dutch phrases will definitely come in handy. Especially when visiting the spots in our Netherlands travel guide!
→Sign Up Now: Free Trial Dutch Lesson With a Native Teacher!←
At Listen & Learn,  we offer Dutch language classes for all levels, so whether you're a complete beginner or you already have some knowledge of the language, we can help you to reach your goals. Our native Dutch-speaking teachers will tailor the lessons to your specific needs and interests, and they'll make sure that you have plenty of opportunities to practice your speaking skills in a fun and relaxed environment.
So, why not sign up for a free trial lesson today to see for yourself what our classes are like?