Top Dutch Food and Drink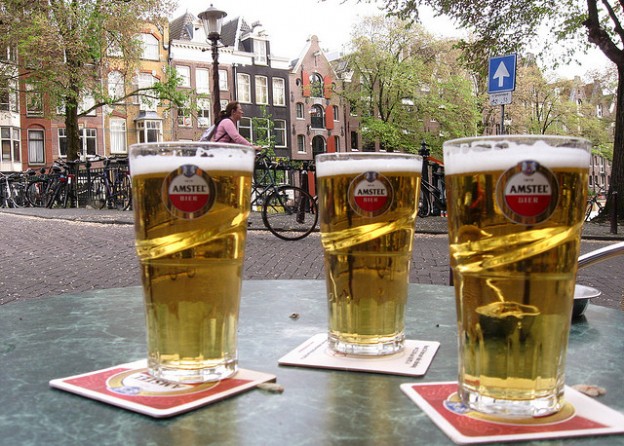 When you think of a foodie travel destinations, you probably don't think of the Netherlands. It certainly doesn't have the acclaim of gastronomic tourism favourites such as France or Italy. But don't discount the Dutch: a number of culinary treats await you. As you foray into these Dutch delicacies, keep in mind that the best way to learn about a culture, besides learning the language, is through the food!
Typical Dutch Dishes
Traditional Dutch food doesn't try to invent the wheel or be too out there. The cuisine here is down-to-earth and hearty, with a number of simple, yet addictively delicious snacks and meals. These are some of our favourite Dutch foods: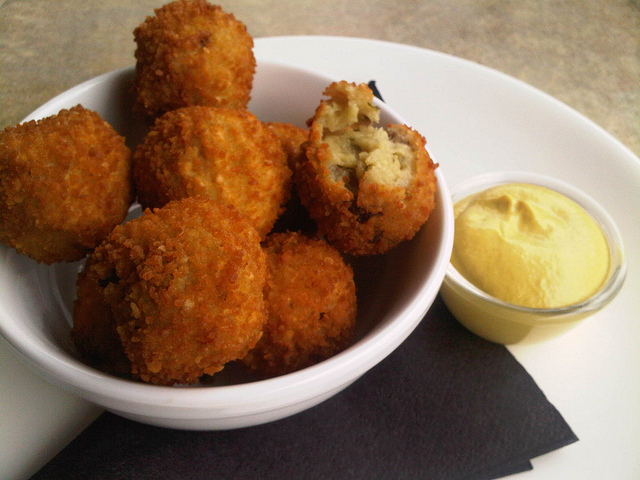 Bitterballen | Photo by Marijke Blazer, Flickr
Bitterballen
A favourite Dutch snack, is a savoury fried ball of meat (traditionally beef), mixed in with flour, stock and butter and covered in breading. Crunchy on the outside, warm and gooey on the inside, bitterballen are a deliciously indulgent snack. Dip it in some mustard and wash it down with a Dutch beer and you're good to go!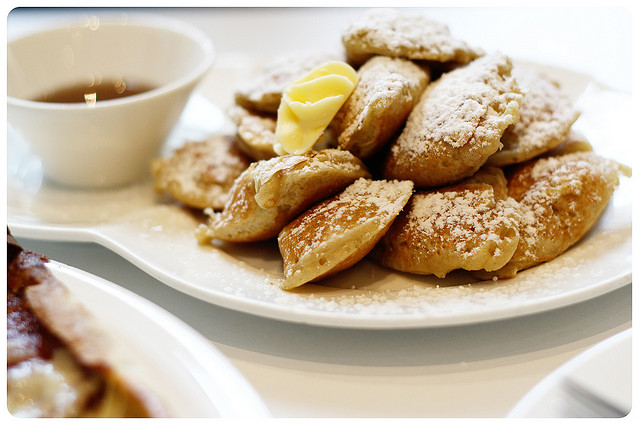 Poffertjes | Photo by Mira Pangkey, Flickr
Poffertjes
A Dutch mini pancake, these sweet treats are as cute as their name. Light than their American equivalent, poffertjes are made with buckwheat flour and served with powdered sugar and butter. Served mainly during holidays and in summer, these little pancakes are a sweet reminder of summer days and festivities.
Herring | Photo by Jessica Spengler, Flickr
Hollandse nieuwe haring
A quintessential activity when in Holland is tasting the typical Dutch herring. Meaning Dutch New Herring, this little fish is eaten raw (although it is cured). Eat it on a bun, or with onion and pickles. Simply find a stand in Amsterdam, grab the fish by its tail and pop it in your mouth!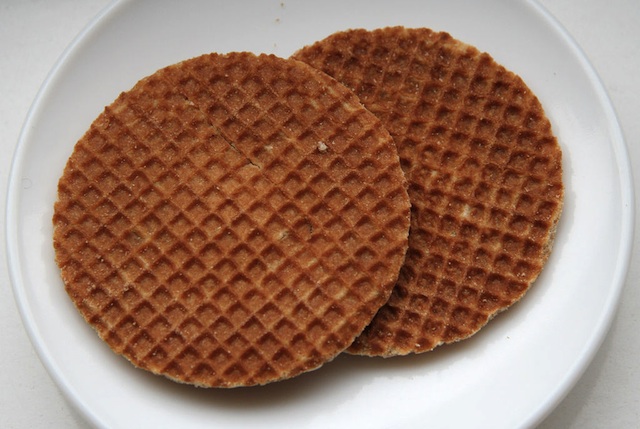 Stroopwafel | Photo by Jacques Renier, Wikimedia
Stroopwafel
While herring is a treat for the spring and summer, in winter make sure you taste stroopwafel. Translated as syrup waffle, this thin waffle is made from two thin baked layers with a caramel-like filling. In winter, people will place the stroopwafel on their cup above steaming coffee or hot chocolate to melt it slightly. The perfect treat to warm you up!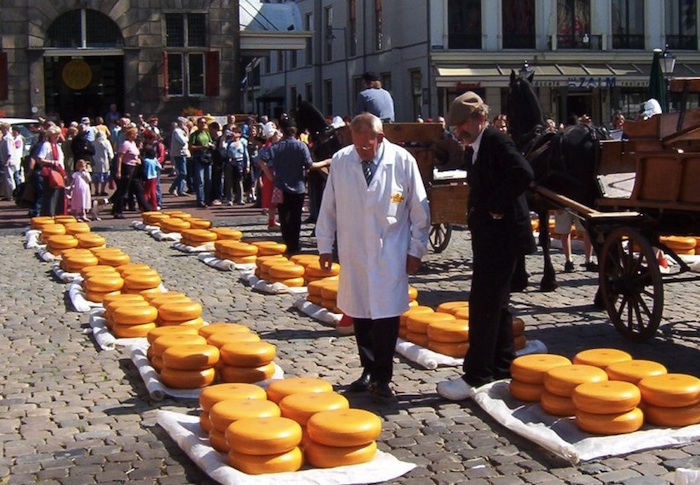 Goudse Kaas | Photo by Johi, Wikimedia
Kaas
Oh the odes we could write to Dutch cheese… In particular, Goudse Kaas. Known in English as Gouda, this round yellow cheese is synonymous with Netherlands, and you can't visit without trying some. Interestingly, the name Gouda is not restricted to to Dutch cheese, but know that you're tasting the real deal here.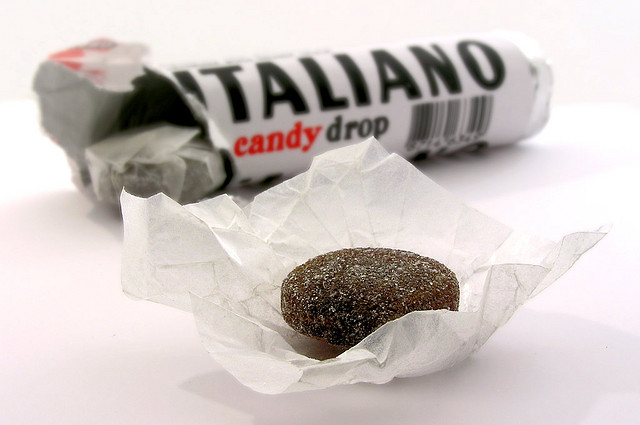 Drop | Photo by digicla, Flickr
Drop - liquorice
Strange name, but familiar treat, drop is better known to the rest of the world as liquorice. The Dutch are crazy about drop, and are the world's biggest consumers per capita of liquorice. Coming in different flavours, you can buy drop in just about any store in the Netherlands!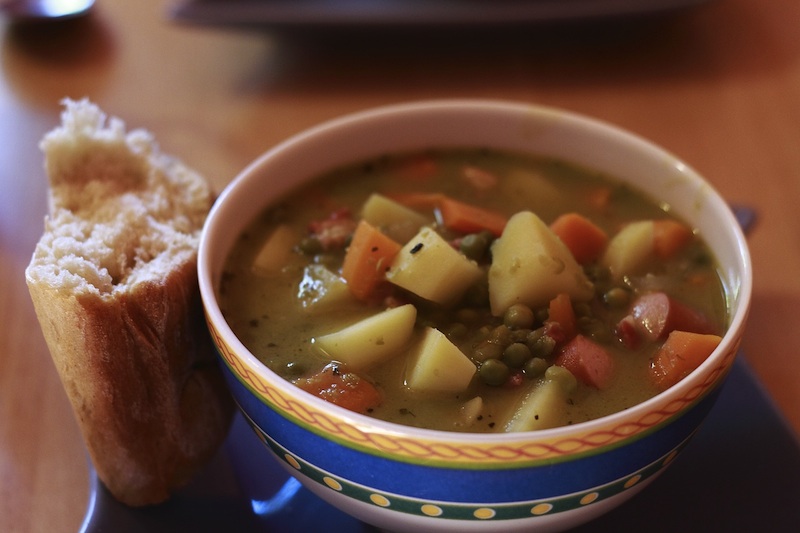 Ertwensoep | Photo via Pixabay
Ertwensoep
When you need to eat something hearty and warming, ertwensoep is the go to. This thick pea soup is made from peas and other vegetables, with some pork and sausage as well for good measure. It is a tradition to eat this soup on New Year's Day.
Drinking Dutch Style
Work up some Dutch courage with these typical Dutch drinks:
Jenever
Jenever is a Dutch gin made from Juniper berries. It is considered an early form of the modern gin we are familiar with today, and is also cited with inspiring the expression 'Dutch courage.' Be sure to try a Jenever tasting in Amsterdam or Schiedam.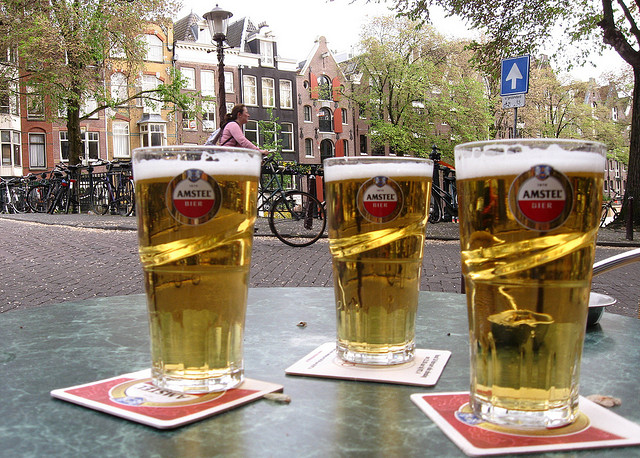 Dutch beer | Photo by Dee Dee Dockendorf, Flickr
Beer
Netherlands is famous for their beer. Pale lagers make up the majority of Dutch beers, although there are a number of other specials such as
witbier
(white beer). Famous Dutch brands include Heineken (one of the world's largest producers of beer), Amstel and Grolsch. Want to learn how to order beer in Dutch? Check out these
useful Dutch phrases
!
---
Make sure you make the most out of your foodie experience in the Netherlands by learning enough Dutch to order your food with confidence.
Contacts us
today about
Dutch lessons
in your area or online.