What are the three best cities to live in Spain?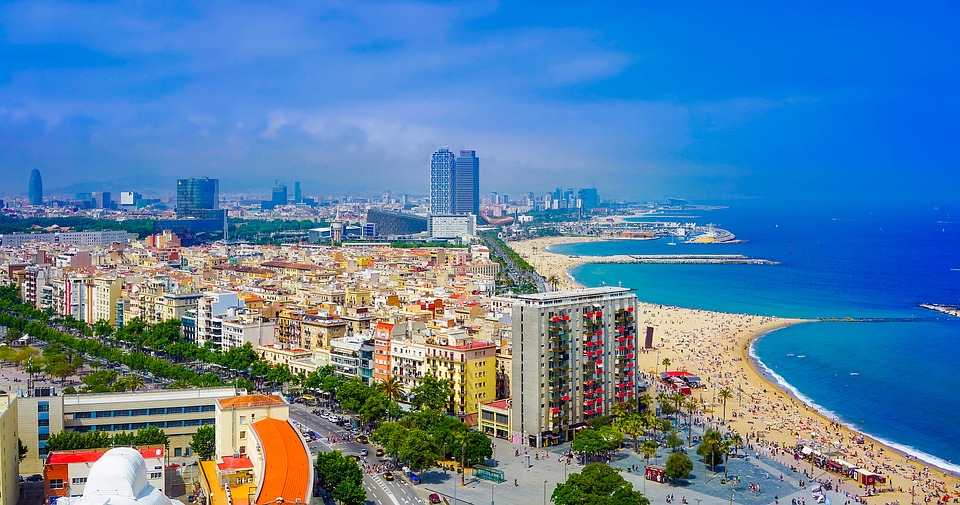 Whether it's for language immersion, a change of job, or you loved the place so much that you had to stay, moving to Spain might be one of your dreams. But which city do you make your home? Let us help you with that!
Barcelona
Where else could we start our list of Spanish cities with, than in the most famous of Spanish cities, Barcelona? Home to more than 1.6 million people,
Barcelona is the sixth most populated city
in the European Union. People flock to Barcelona for its
art, entertainment, and science
, making it one of the world's major global cities. Barcelona is on the northeastern coast in the Iberica Peninsula which means a large part of this sprawling city is along a stretch of coast. It has
mild winters and warm to hot summers
, yet isn't quite as hot as some of its more southern counterparts, so that is something to keep in mind depending on how you are in the heat.
  [caption id="attachment_4914" align="aligncenter" width="960"]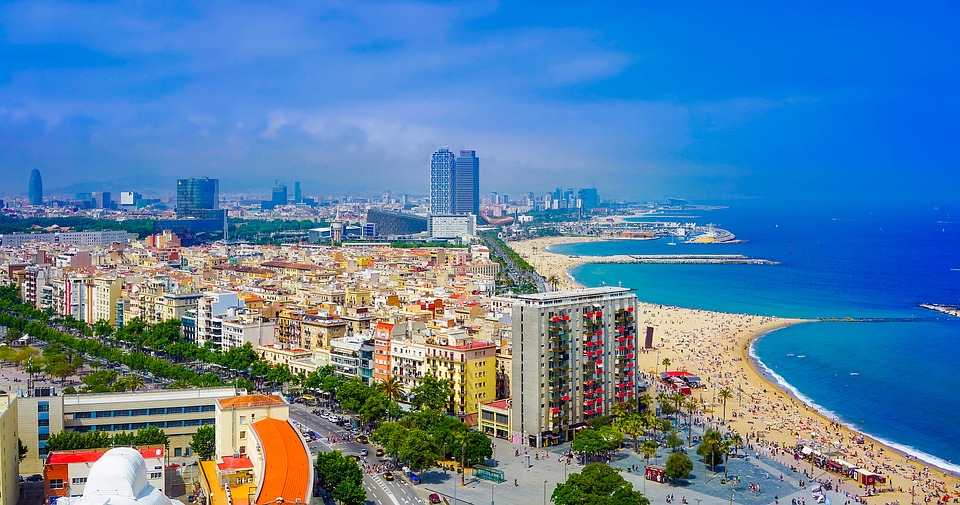 Photo via
Pixabay
[/caption]  
Let's give you some things to be proud of in your new city if you need a little more enticing in.
FC Barcelona
is without a doubt one of the most famous and best football clubs in the world, and the fourth most valuable internationally. Barcelona is home to a number of World Heritage Sites, from
Park
and
Palau Güell
to the
Sagrada Família
. And Barcelona's festivals will leave you with a hectic social calendar whatever your tastes. The summer is packed with music festivals like
Primavera
,
Sonar
, and
Cruilla
, while 'local' festivals like the
Festa Major de Gracia
in August where the streets are decorated with paper mache, woodwork, and decorative lanterns, will keep you dancing and drinking in the streets probably until the sun comes up!
Learning a new language? Check out our free placement test to see how your level measures up!
Madrid
Next up on our list of most liveable Spanish cities has to be the capital of Madrid. This vibrant city, almost dead center of Spain, is the
third largest city in the European Union
with 3.2 million inhabitants. It is also the headquarters of some of Spain's biggest companies, like
Telefónica
,
IAG
, and
Repsol
. Madrid is considered a
Gateway to Diversity
as an important hotspot for LGBT culture, with more than 500 businesses in the city aimed towards the LGBT community. Madrid has both an inland Mediterranean climate and a semi-arid climate, generally meaning
hot summers and cool winters
.
  [caption id="attachment_4915" align="aligncenter" width="1024"]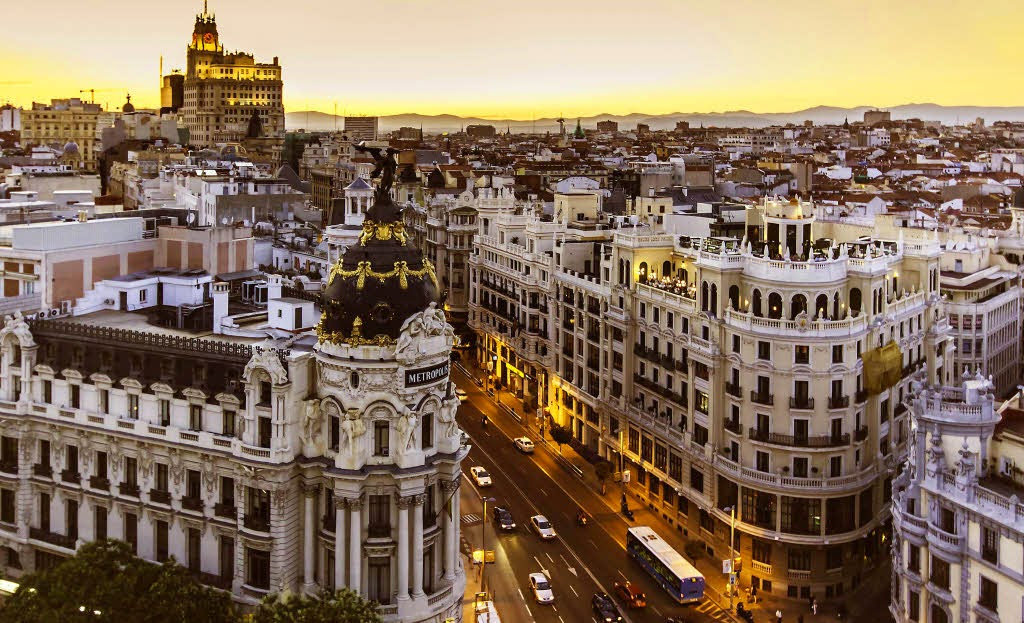 Photo via
Flickr
[/caption]  
So what could make you proud to be a Madrileño? Well
if you're a football fan you'll be spoiled for choice when pledging your allegiance to a team
, having to choose between
Real Madrid
and
Atlético Madrid
. There is also the
Madrid Open
for tennis, and Madrid is one of the main players in the country's
basketball scene
. Away from sports, and as the fourth most visited city in Europe, Madrid is at the core of the
World Tourism Organization
and the
International Tourism Fair
— much of that tourism is focused in the old town and the Ensanche; think of the
Royal Palace
and the
Puerta del Sol
. And if art is your thing, make your home in places like Ópera, Antón Martín, Chueca, and Malasaña. These areas of filled with bohemian cafes and galleries showcasing alternative and expressive art.
Alicante
If you're going to live in Spain, soaking up all that sun next to a beach might be a must for some! So that makes Alicante our third choice for great Spanish cities to live in.
Alicante is an historical port city
on the country's southeastern Costa Blanca. It has the smallest population on our list at a little over 330,000, so if you like a city landscape without the city crowds, Alicante might be the one for you!
Alicante is also pretty much rain free
, with only around 35 days with rain a year, mostly in September and October. Alicante never really gets that cold, with hot summers and mild winters — though that won't stop the locals bundling up against that 'cold'.
  [caption id="attachment_4916" align="aligncenter" width="960"]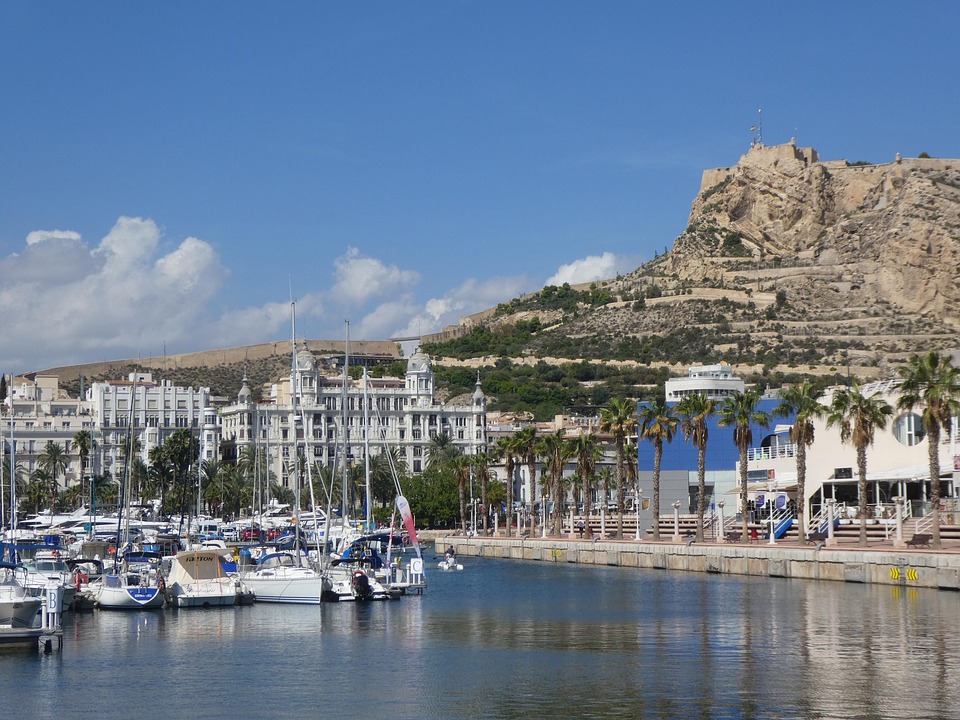 Photo via
Pixabay
[/caption]  
What might make you proud to live in Alicante? Well, unlike the other cities mentioned, Alicante doesn't have any football teams that are well known.
Hércules CF
is its most famous but only competes in the Second Division. Though that doesn't mean Alicante is without sport. The city is the headquarters and starting point of the
Volvo Ocean Race
. Aside from sport, Alicante boasts the
Santa Bárbara Castle
on Mount Benacantil, which overlooks the city itself, and also the
Explanada de España
, a promenade paved with 6.5 million marble floor tiles in a wavy formation. And finally, we can't talk about Alicante without mentioning the
Fogueres de Sant Joan
. This is a giant bonfire that is followed by five nights of fireworks and pyrotechnics competitions that take place on
Playa del Postiguet
. You might not sleep for the week of this festival, but it will be worth it!
Where are you thinking of making your new home?