You Just Can't Beat The Beatles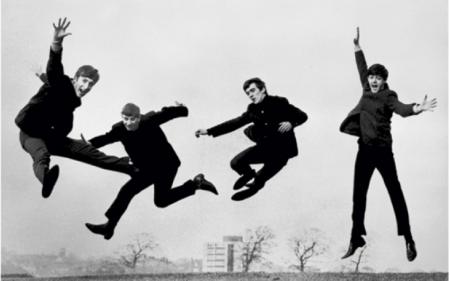 The Beatles are inarguably the most successful, famous, referenced, and analysed musical group ever, but what is it that makes them so special even after all these years, and will there ever be another band quite like them?
The Beatles, and their contemporaries, existed in an era where there was a culture of creativity, and the bands had a lot of say in what they wrote, how they styled themselves, the production values, and had more control of their evolution as performers – but with the tight rein of the money churning music machine, and manufactured bands de rigueur, it's unlikely any performer will be able to replicate their formidable and enduring success.
Of course there are examples that have come close, with Oasis often compared to The Beatles, making them the two most popular British bands of their respective eras. With these two, Britain was the envy of all music generating nations around the world – although The Beatles had charm, charisma, and a sense of fun that Oasis could never be accused of having.
Oasis were often found guilty of sampling the sounds of other bands, The Beatles in particular, and eventually turned fans off them with their attitude and in-fighting – famously culminating at a festival in Paris when a message flashed up on the screens: "As a result of an altercation within the band, the Oasis gig has been cancelled."
The Beatles were also accused of music thievery, and often admitted it, attributing a lot of their sound to influences from Chuck Berry, Harry Nilsson, and The Beach Boys – but there's no denying they were revolutionary, original, musical geniuses, with a legacy that continues with every new generation.
They may have been musical geniuses, but they weren't so shrewd when it came to business. As young musicians just starting out, Paul McCartney and John Lennon both admitted to not even reading their first contract that ended up giving them only a small percentage for their music, and resulted in the ownership of their song catalogue being bought and sold a number of times before eventually ending up with Michael Jackson.
The King of Pop famously bought the rights to a large proportion of The Beatles catalogue in 1985 – ironically after advice from McCartney to get into the business of publishing rights – and used the worldwide popularity of The Beatles to turn it into a billion dollar business.
But the 1976 US Copyright Act stipulates that songs written prior to 1978 turn into the property of the songwriter after 56 years, so McCartney will be able to claim back their songs in five years – with £680 million in the bank it's not like he needs the money, but it's the principle that counts here!
The Beatles still hold many records, most importantly they have amassed the greatest sales of any group, with over one billion discs, records, and cassettes sold. When you take into account the lack of technology of the era – no downloads, no internet, no YouTube – what The Beatles achieved back then would even be remarkable today!
Do you think any other band comes close?