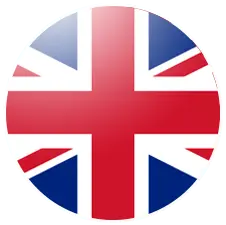 English Lessons in London
Did you know that cookies in the US are called biscuits in the UK? Or that American fries are called chips in British English? Like these examples, hundreds of everyday words are different between these two varieties of English. And many sounds are different (or non-existent!), as well. For example, the RP accent (also known as BBC English or "the Queen's English") does not pronounce the r at the end of words like father or mother. Want to know more? Contact us at Listen & Learn and our expert instructors will prepare a programme for you to become a proficient English speaker in the variety of your choosing using interactive, fun materials to learn not only vocabulary but also useful skills!
Are you a fan of Downton Abbey and would like to learn English by watching the series? We can prepare lessons on specific episodes. Are you a cinema lover, instead, and want to acquire more vocabulary by watching classic and contemporary films? Done! And if you want to practise what you learn in your face-to-face or online lessons, you'll be happy to know there are countless TV shows and films in English that you can watch online to improve your language abilities. Have a good time with EastEnders or weep with Titanic; the possibilities are endless!
And if you are planning to move to London to study, work, visit friends or family or just explore the city, learning the language is essential to make the most out of the experience. English is one of the official languages of the UK: it used at universities, schools and in almost every workplace, so you'll need to be proficient in English if you plan to succeed in London. Reach out to us today and soon you'll learn how to communicate fluently and use idiomatic expressions, like "a piece of cake" (which does not refer to a dessert), like a native speaker!