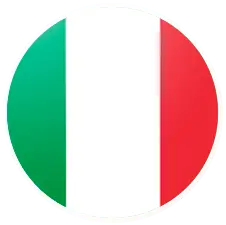 Italian Lessons in London
The German language is renowned for its long and complicated compounds, but many other languages do this too. For example, the Italian word "psiconeuroendocrinoimmunologia" (which refers to the study of different bodily systems) has 30 letters and 13 syllables! But don't worry: take a course with us at Listen & Learn and soon you'll learn how to comprehend (and even pronounce) such mighty words without any problems. Our native-speaking instructors are professional language teachers with plenty of experience helping students to piece together large words by understanding their small constituents, and they will guide you to fluency in a quick, painless way. Sign up for an Italian course with Listen & Learn and soon you'll be reading The Divine Comedy or The Name of the Rose in their original language!
In addition to accessing famous literary works in Italian, knowledge of this language can open up opportunities locally. For example, did you know that every year, London celebrates its Italian heritage with a festival called Welcome Italia? There, you can explore Italian food, enjoy live music and take part in different cultural workshops. Knowledge of Italian will certainly enhance the experience as you'll be able to understand Italian text and speakers, as well as communicate with people directly!
Furthermore, with London being one of the most multicultural cities in the world, you'll find more than 100,000 Italian speakers residents. Why not join these learners and native speakers in the London Italian Language Meetup Group's gatherings? You'll soon gain more confidence and become proficient in Italian.
Are you ready to get started? Contact us at Listen & Learn and soon you'll be using idiomatic phrases like "in bocca al lupo!" (Good luck!) like a true Italian person!