English Language App Reviews
Finding the perfect app to help your English studies is never easy – whether you want a more grammar-focused approach, or you'd like to learn by playing games and interacting with social communities, we've done the searching for you. Browse through our in-depth reviews on the current English apps on the market, before downloading the right one for your specific learning needs.
‹ Back To Language App Reviews Home
If you can think an excellent language App that should be listed here, please contact us on
[email protected]
with the details so that we can get one of our reviewers to take a look at it. If you want to write the review yourself, that's great, just send it when you email us.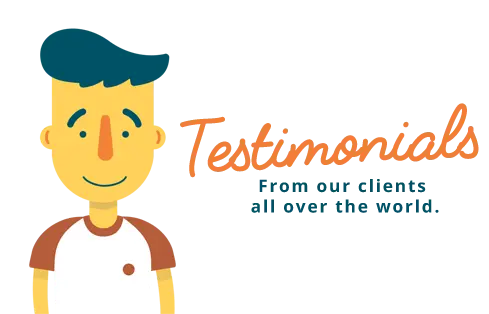 "I'm really happy to work with John, my English teacher. He is exactly what I was looking for. He is teaching really well and his learning materials are so good!"
---
Patrick Michalczyk
English course in Dublin.
"Our feedback is really positive: Lucy, the teacher, is brilliant. She's had a lot of patience, been flexible when required but strict and demanding at the same time. Very professional."
---
Felipe Penacoba
English course in Milton Keynes.
"My teachers were very helpful and professional and I liked the varied lessons where I learned about not just grammar and vocabulary, but culture too!"
---
Michelle Gleeson
English course in Sheffield, Training Administrator, SIG PLC.
"The class yesterday was a success. Everyone enjoyed, We were able to set some goals and we looking forward to meet Henry again on Monday."
---
Annamaria Oosthuizen
English course in London, Exec Sys Ltd.
"Yes, I am enjoying my English course. Andrew is a good teacher. Lessons are interesting so are going very quickly."
---
Bartlomiej Leszczynski
English course in Derby, Service Engineer - Trent 900, Rolls Royce.