Portuguese Language App Reviews
Finding the perfect app to help your Portuguese studies is never easy – whether you want a more grammar-focused approach, or you'd like to learn by playing games and interacting with social communities, we've done the searching for you. Browse through our in-depth reviews on the current Portuguese apps on the market, before downloading the right one for your specific learning needs.
‹ Back To Language App Reviews Home
If you can think an excellent language App that should be listed here, please contact us on
[email protected]
with the details so that we can get one of our reviewers to take a look at it. If you want to write the review yourself, that's great, just send it when you email us.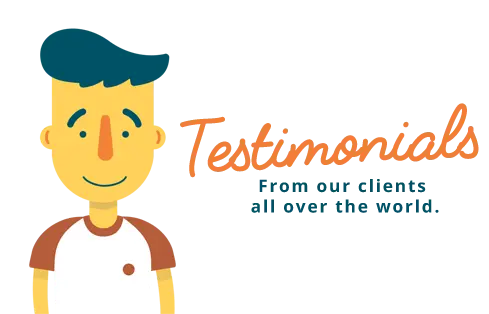 "The lessons are extremely good. Mari Lisa is an excellent Portuguese teacher. She is very helpful and professional. She has helped me a lot and has made the lessons very interesting and enjoyable."
---
Gary Atkinson
Portuguese course in Bournemouth.
"The lessons are going great – Camila has good understanding of my learning style and her teaching style works well. She also covers some history behind the language which is good part of understanding Brazil and ..."
---
Manjeet Jheeta
Portuguese course in Crawley.
"Our lessons are both fun and challenging which I think is a good combination!"
---
Sara Jones
Portuguese course in Milton Keynes.
"My lessons are well-prepared and also fun. My teacher uses a varied range of media including video, audio and books, making it a pleasure to learn."
---
Dominic Cole-Morgan
Portuguese course in Edinburgh.
"The lessons are going very well! We've started chatting in Portuguese and I really enjoy being able to do this now."
---
Thomas Fischer
Portuguese course in Liverpool, University of Liverpool.