Spanish Language App Reviews
Finding the perfect app to help your Spanish studies is never easy – whether you want a more grammar-focused approach, or you'd like to learn by playing games and interacting with social communities, we've done the searching for you. Browse through our in-depth reviews on the current Spanish apps on the market, before downloading the right one for your specific learning needs.
‹ Back To Language App Reviews Home
If you can think an excellent language App that should be listed here, please contact us on
[email protected]
with the details so that we can get one of our reviewers to take a look at it. If you want to write the review yourself, that's great, just send it when you email us.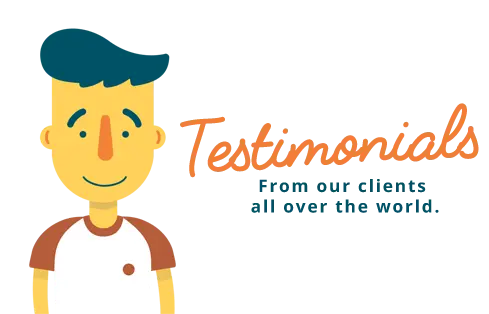 "I am thoroughly enjoying the course and loving every moment of being able to converse with Gloria."
---
Mark Bransby
Spanish course in Cardiff.
"Estoy muy feliz con la clase. It is just what I wanted. Muchas gracias."
---
Bernie Niehaus
Spanish course in Peterborough.
"The first lesson was great! I really like Nancy. I am really pleased to be doing this!"
---
Judith Waters
Spanish course in Newcastle.
"I am loving my classes. I have learned muchas palabras nuevas. Muchas gracias."
---
Bernie Niehaus
Spanish course in Peterborough.
"Everything going very well."
---
Anita Barrett
Spanish course in Cork, Sector PMO, PepsiCo.