Russian

Lessons in

London
Sometimes referred to as Moscow-on-the-Thames, London is home to a large community of Russian speakers. After the USSR collapsed, a big influx of soviet immigrants arrived in the city in search of a better life and settled in different areas such as Chelsea, Kensington and Lambeth. In recent years, the number of Russian immigrants has kept increasing, and nowadays there are almost 200,000 residents in London who speak Russian as a first language, according to the Office of National Statistics. As a result of this, London is the perfect city for language learners who want to learn this beautiful language and get immersed in the Russian culture without leaving the UK.

If the Russian language has caught your attention, you'll be happy to know that there are many benefits for those who decide to study this language. On top of getting to understand the Russian culture, which has produced some of Europe's most interesting writers, philosophers and artists, you'll get to meet people from all over the world and access unique job opportunities in the city and abroad. What's more, you'll become part of a global community of more than 258 million Russian speakers, which will transform the way you travel and experience other countries.
Why Study Russian in London?
Learn Russian for Work and Travel
Learning Russian will not only allow you to work in Russian-speaking countries, but it will increase your employability in London as well. There are many positions exclusive for bilinguals in the city that you could apply for, such as Russian-speaking Graduate Finance Assistant for Morgan Spencer, Russian-speaking Events Manager for Privileged Careers and Russian-speaking Data Tester for Smart Bill. Although most of the positions available are in the IT and financial services sectors, there are other kinds of jobs you might consider that don't require you to have a degree such as Full-Time Russian-speaking Housekeeper for Little Ones UK and Bilingual Receptionist for BCS Prime Brokerage Limited.

Being able to communicate in Russian is also really important if you want to visit some of the countries where it's an official language, which include Russia, Belarus, Kazakhstan and Kyrgyzstan. Not only it will help you to connect with the locals, who will appreciate you speaking their language, but it will make your stay there more fulfilling.
Learn Russian for Social
If in London, you shouldn't miss the chance to visit Pushkin House. This independent cultural centre was founded in 1954 by a group of scholars with Russian roots and since then it has showcased the best Russian writers, poets, artists, performers and academics in the city. It's located at 5a Bloomsbury Square, and it's a great place to enjoy all kinds of talks, art exhibitions, concerts and film screenings that will expand your knowledge of Russian culture and get you closer to the vast community of locals interested in it.
Another great way of understanding the Russian culture is to try its traditional food. Luckily, there are wonderful restaurants in the city that specialise in Russian cuisine, and one of the best is Mari Vanna. Located at 116 Knightsbridge, this intimate restaurant looks like a traditional Russian home. It has many shelves filled with Russian literature you can read, and decorations such as Russian dolls and many pictures of famous Russian characters like Cheburashka. Some of the traditional dishes you can taste here include borsch, vareniki with potatoes and vegetables and Russian Oliver Salad.
Learn Russian for Culture
Do you want to make like-minded friends who love the Russian language as much as you do? Then, you can't miss the events organized by the Russian Language Group. This group was created for native Russian speakers and language learners who want to meet new friends with whom they can chat in this beautiful language. Monthly meetings are held at the Metropolitan Bar, located at Station Approach in Marylebone Road where in addition to practising the language with great people from all over the world, you'll get to enjoy some drinks. These events only cost £1 per person and are open to learners of all levels, although it is recommended that you can at least hold a simple conversation in Russian.
Another great group you should check out is The Whitehall Russian Society, which organizes different meetings where you can learn about Russian culture, boost your language skills and meet natives who live in London. The events they hold always take place at the Civil Service Club, located at 15 Great Scotland Yard, and include barbecues, all kinds of shows, and even dancing lessons, so in addition to learning the language, you'll have lots of fun.
Where to learn Russian in and around London?
The London Library, located at 14 St James's Square, has one of the most impressive collections of Russian books in the city. Whether you're interested in literature, history, art, biographies or fiction, you'll find more than 13,500 books in the Russian language that will help you expand what you know of the Russian culture. If you like poetry, you'll find wonderful authors like Blok, Esenin, Briusov, Akhmatova, Tsvetaeva, Severianin and Gumilev, and if you're interested in politics, the Library also holds a unique set of Socialist Revolutionary Party pamphlets printed in clandestine conditions that you should check out.

As interesting as these books are, most of them are in Russian, so if you want to understand them, the best thing you can do is start a language course. If you're looking for flexible, personalised lessons you can have at home or online, your best option is Listen & Learn. Our teachers stand out from the rest because they don't use outdated materials but instead focus on our student's interests to make entertaining lessons that meet their expectations. No matter what your language level is, just send us a quick enquiry now and we'll find the perfect tutor just for you!
The type of courses we offer: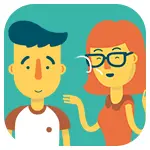 Face-to-Face 1-to-1 (Individual) General Russian
This set of Russian tutorials are less specific and more targeted for those who want to get a range of different things from learning Russian. Even though all novice students will cover survival Russian: as well as Russian to visit somewhere abroad to make solid contacts with the locals, what do you do from there? It depends on your needs. Those who have benefited from these lessons have been those moving or investing overseas, spouses of overseas nationals, people who love to travel all over the world, those interested in Russian culture and those who just want to pass a specific examination in Russian. Enquire now about our Russian Courses or Take A Free Russian Level Test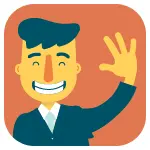 Face-to-Face 1-to-1 (Individual) Business Russian
Russian lessons of this type are aimed towards those that need to learn Russian to aid them with their employment. For those just starting out, it is integral to learn basic greetings and business etiquette. Reading and writing can be adopted once the simple precepts are out of the way. Success has come from students who are involved in the import/export business, international negotiations and acquisitions, those seeking jobs in multinational companies and those working with foreign colleagues, academia and bureaucracy. Even our most basic lesson for beginners will have the student finishing the lesson with basic telephone/e-mail skills in Russian, as well as survival Russian should a short stay in the country is needed. Enquire now about our Russian Courses or Take A Free Russian Level Test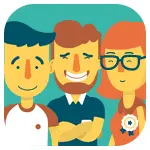 Face-to-Face Closed (Private) Group General or Business Russian
Two or more people can benefit from studying Russian together as these Russian lessons are also offered to groups (Two-to-One Russian Lessons or Small Group In-Company Russian Lessons). Every student must have the same degree of knowledge of the language, the same business or language needs and the ability to study at the same time and place as everybody else. The booking has to be made for all students at the same time. Listen & Learn does not advocate group sessions of more than 6-8 people, though Taster Russian Lessons can be experienced by up to 12 people. Enquire now about our Russian Courses or Take A Free Russian Level Test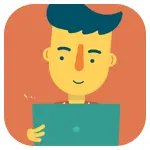 Skype, Google Meet or Zoom Online 1-to-1 (Individual) General or Business Russian
Our native speaker qualified Russian language teachers can train you and your colleagues at your office or home at a time to suit you. Classes can be any day of the week (even weekends) in the morning, afternoon or evening. In certain circumstances, if your home or office is not available, you can take your classes at the trainer's office. Course books are provided. Enquire now about our Russian Courses or Take A Free Russian Level Test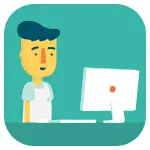 Skype, Google Meet or Zoom Online Group (Closed or Open) General or Business Russian
If there are two or more of you with the same level of Russian, the same targets within the language and are able to study at the same time and location, then you'll be happy to know that these Russian lessons can also be made available for Two-to-One Russian Lessons or Small Group In-Company Russian Lessons. Listen & Learn does not generally recommend classes of more than 6-8 people, though Taster lessons in Russian can run with up to 12 people. Bookings must be made for all participants at the same time. Enquire now about our Russian Courses or Take A Free Russian Level Test
Top Tips For…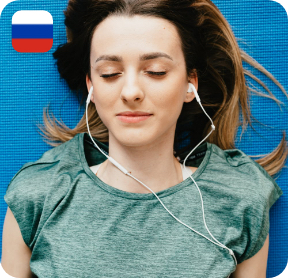 Practising outside the classroom is essential when learning a language, in particular when acquiring one as challenging as Russian. So, a great way to improve your skills is by listening to music in the target language. For example, Kalinka-Malinka is one of the most well-known Russian songs in the world, written in 1860 by Ivan Larionov. If you're looking for a light-hearted, cheerful song, this is the track for you. This song is a great way to learn new vocabulary, such as kalinka (a type of tree with red berries), malinka (a sweet fruit) and саду (in the garden).
Listen to this amazing folk song.
If you're just starting your Russian course, use children's songs to quickly develop your vocabulary, pronunciation, and listening skills. This track is about the first word children usually say: "mama". The cadence of the music is slow and the singer sings very clearly, so it's a great option for beginner and intermediate-level students. In addition to mother, some other everyday words, like life (жизнь) and sleep (спать), plus some words related to the family, like daughter (дочь) and son (сын).
Listen to this catchy tune here.
There's no better way to learn a language than by using real-life, motivating materials, like songs and music. If you are up for a challenge, then listen to "Куда Yходит Детство" (in English: "Where Does Childhood Go?"), a nostalgic song about childhood and remembering our years of joy and youth as we grow older. So, by listening to this catchy song, you'll learn the helpful vocabulary and everyday verbs you will need in case you have to communicate in Russian, such as найти (find), попасть (get there) and здесь (here).
Click here to listen to this hit!
Testimonials
From our clients all over the world
"The lessons are going great! I'm very satisfied with my teacher."
Sam Rhein
Russian course in Online.
"My teacher is excellent and has a passion for language. These one-to-one lessons are by far the best way to learn."
Sam rhein
Russian course in Online.
"Darya is very accomodating and flexible and friendly. Her lessons are always well planned and she always has homework for me."
Fiona Overbeke
Russian course in Bristol.
"I'm happy with my course and wouldn't change a thing. My teacher is fantastic, and she is good about setting a pace/plan but adjusting it to my needs."
Dana Gorodetsky
Russian course in Online.
"Your staff obviously took my wishlist into consideration, because my teacher really fulfilled all my expectations."
Anne-Lise Bakke
Russian course in Edinburgh.
Client case studies
Have a look at successful and satisfied clients.

My Listen & Learn tutor, Yann, made a huge effort to help me understand how the grammar works, and how to say things properly – these aren't things you can learn from a book
Our Clients Include
From our clients all over the world

NATS
Language learned: Spanish in Belfast.

Rapisardi Intellectual Property Ltd
Language learned: Italian in London.

Specsavers Optical Group
Language learned: Danish in Birmingham.
---
---