10 Top Stops For A Taste Of Japan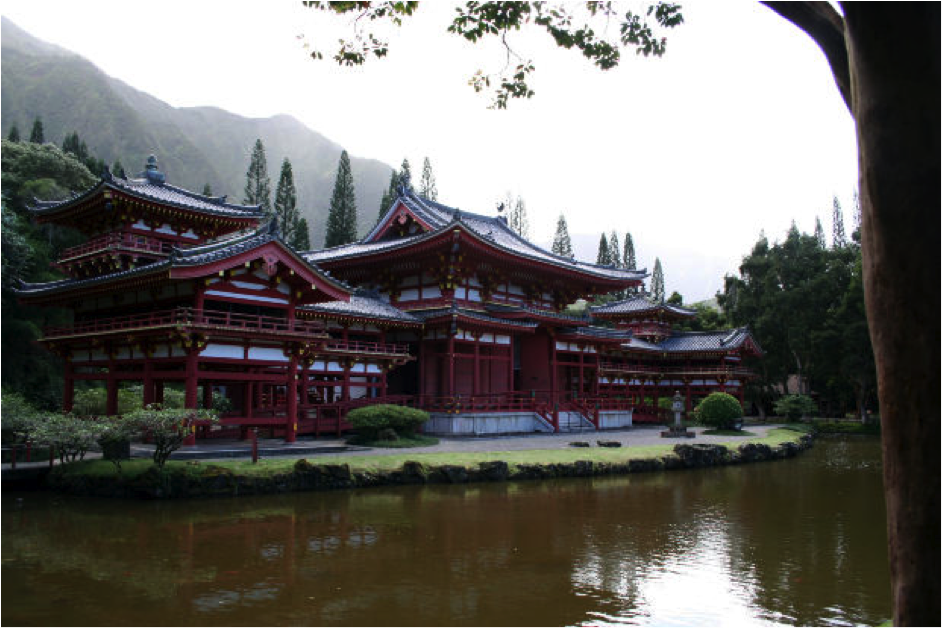 Japan is a country of contradictions, with a delicate balance of tradition, history, and Eastern culture combined with modern architecture, mass commercialisation, and Western affectations – which makes it one of the most complex countries in the world to visit.
There is so much to see and do, so many places to visit and stay, and such a variety of foods to sample, that you may have to go for a year – if you can't spare the time, here are some of the highlights (all of which are much more enjoyable if you have a good grasp on the language of Japanese).
1. Shinjuku
If you want to get an idea of the fast pace of capital city living check out this one-stop shop area in Tokyo – it's got something for everyone, apart from, perhaps, peace and quiet!
This is the main business, shopping, and entertainment area of the capital, but the scene-stealing skyscrapers are worth the visit alone – not to mention, checking out Shinjuku Station, with over two million passengers a day, it's the world's busiest.
You can get a great view of the city from the observation decks of the Metropolitan Government Office which are open to the public, and in a city where not much is free, you need to make the most of this occasion.
2. Ginza
Where Shinjuku is business and commerce, Ginza is more about arts, music, clubs, and food – and the nightlife really goes off with a bang around here.
It is known as the entertainment district, but it sure ain't cheap! Just one square metre of land is valued at approximately 10 million Yen, and a cup of coffee could set you back around £5.
3. Asakusa
Still in Tokyo, some areas of Asakusa are virtually stuck in a time warp so you can get a taste of pre-war Japan here – including theatre, the Hanayashiki Amusement Park, and some old school bars.
While in the neighbourhood, there's also the Sensoji Buddhist temple, several markets, and the very scenic Sumida Park, which stretches along the river, and is the perfect place to propose come cherry blossom season!
4. Kyoto
The former capital of Japan, this city is the place to go to really immerse yourself in the ancient history of this complex country.
With 17 World Heritage sites in its surrounds, including 2,000 temples, gardens, and shrines, its historic value was even recognised by the allies during World War II as it was spared from air raids and left off the list of atomic bomb targets.
5. Osaka
Kyoto and Osaka are close neighbours and show off the two sides of Japan perfectly, one rich in tradition and history, the latter embraces modernism and capitalism to the max – but more importantly, it's foodie heaven.
Although there are plenty of touristy things to do in Osaka, like Universal Studios Japan, visit Kaiyukan - the world's largest aquarium - or even check out a sumo wrestling tournament, it's the dining that makes this city worth the trip.
The best places for restaurants and street vendors are in the Umeda and Dotombori areas, but in a city that has the maxim kuidaore, literally to eat yourself into ruin, there's somewhere great to eat wherever you go.
6. Temple Lodgings
To really experience temple life, stay the night! Many temples around the country offer overnight stays for visitors, and although the lodgings are minimal, the food is scarce, and the nightlife is non-existent, it's an experience of a lifetime – and one of the few moments of solitude in this fast-paced nation.
7. Hiroshima
History alone is a reason to visit this city, but the Hiroshima Peace Memorial Park and Museum is a reason to visit Japan.
To honour the victims of the 1945 atomic bombing, the park and museum act as reminders of the horrors of war and educate future generations on the benefits of peace.
Hiroshima is also famous for its other museums, art galleries, parks, festivals, and food culture – so definitely worth adding to the agenda.
8. The Bullet Train
AKA the super speed express trains that make up the Shinkansen high-speed rail network that links most of the major cities.
Wherever you're going in Japan, take the opportunity to ride one of these trains, reaching speeds of up to 200 mph in an almost futuristic setting, you can't help but be impressed.
9. Action and Adventure
Japan is not all about big cities, modern technology, and ancient history, it also has some of the best skiing, hiking, and mountain biking tracks in the world – whatever the season, there's always some activity in a gorgeous setting waiting to be done.
10. Soak Your Bones
And after all that activity, there's nothing better than to have a good soak in natural hot water springs – and with thousands of public baths around the country, you'll find one full of naked locals everywhere you go!
So, whatever your reasons for visiting Japan, you'll leave wanting to go back, because it's like nowhere else on earth. But with such differences from Western culture, language can be quite a barrier to experiencing everything the country has to offer, so get the basics here.
Have we left anything off this list? Feel free to let us know where to go in the comments section below!