3 Amazing Tokyo Hostels & Hotels for the Budget Traveller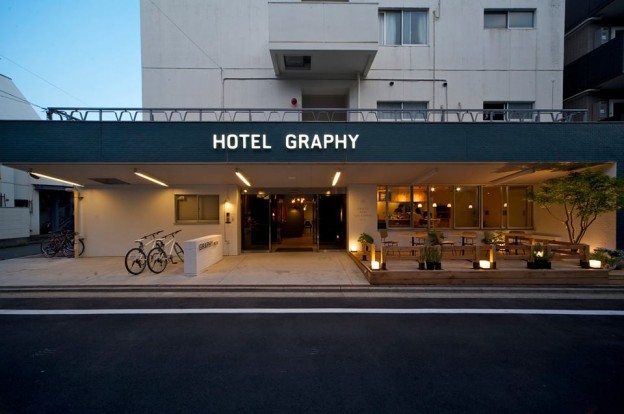 Tokyo is a vibrant and stimulating place to visit, and there's a tonne of 
stuff to do
once you arrive. Before you start planning how to spend your days though, you should definitely figure out where you're going to spend your nights. Accommodation in Japan is not cheap, and you may find your hostel or hotel allowance taking up the bulk of your budget. Never fear! We've compiled a list of great places to stay that won't break the bank, and instead will leave you feeling rested and welcomed into this sprawling metropolis.
[caption id="attachment_2912" align="aligncenter" width="650"]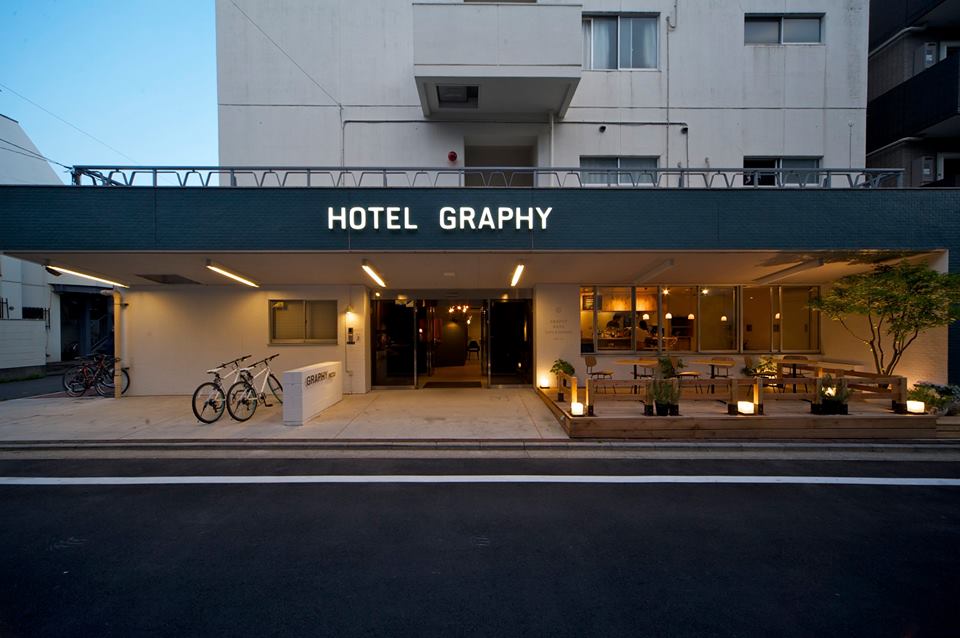 Hotel Graphy, Tokyo[/caption] Located in a quiet little neighbourhood, Hotel Graphy will give you a the best night's sleep.  A unique trait about Hotel Graphy is that it offers its guests -- 70-80% of whom hail from different countries all around the world -- a great opportunity to meet and talk with natives. Its cafe attracts many locals, which allows you to chat with and learn more about Japan from people who are actually from the country. Additionally, its friendly and helpful staff also consists of locals.  They also boast massive common rooms, including a kitchen, lounge, multiple dining rooms, a gallery, den, studio, rooftop terrace, and a lobby. What they really want to get across here is communication and socializing. It's a unique place to come if you're interested in meeting locals travelling in Tokyo, and like your rooms to be a bit more functional, while your entertaining and socializing space is larger, neatly designed, and perfect for getting to know new people. One thing to note, there is no elevator in the multi-floored building, so if your luggage is particularly heavy, be prepared for an arm workout! The facilities are new and clean, and the bathrooms are communal, and it's within easy walking distance to parks and trains as well as other public transport. A nice little place to spend your Tokyo retreat.
Prices
: They vary depending on how long you wish to stay with a single room, but should run around $36 USD per night.
Khaosan has an amazing assortment of hostels and hotels located all around the city, and their Laboratory hostel will leave you well-rested and happy. They focus on three different components at the Laboratory: appearance, function and activity.  Appearance is nicely covered in their clean and colourful dorm and private bedroom options. Think loud pops of colours and unique bedding that will transform a simple dorm room into something zany. They incorporate function in their 'Multitasking Quatro Kitchen' which allows you to have outdoor space for sitting and chatting as well as an area for chowing down on your freshly cooked meal. They also have a power nap station, which is something that dreams are made of; imagine just popping in for a quick nap before regrouping and heading back out on the town!? Their rooms have ensuite bathrooms which are compact and clean. Their activities change from week to week but their staff can fill you in on what's available during your stay. They consistently offer an App. Guided Walking tour as well as free Wifi, which is surprisingly hard to find in Japan. The staff here seem to be friendly, kind, helpful and welcoming. It's also perfectly located near trains and subway stops – only a five minute walk away to most public transportation options.
Prices
:  They offer 3-bed private rooms, 4-bed private rooms, and 4-bed dorms (both mixed and all female) for approximately $30.15 USD per person per night depending on the tourist season and availability.
Anne Hostel Yokozuna is a newly finished second location to the original Anne Hostel in Asakusabashi. Anne Hostel Yokozuna is located in Ryogoku, also known as Sumo town where you can easily catch a Sumo match at the stadium in this neighbourhood. You can also indulge in Chanko nabe, a sort of hotpot dish that Sumo wrestlers love! The hostel is within a three minute walk to the subway station, and only a few stops on the subway away from some pretty amazing sights. You can also take a direct train to some of Tokyo's more interesting places and spaces, like zoos and museums, parks, and markets.  The hostel is very basic but very efficient; it's got all the basics that you would need, and they're well done in this hostel. The staff are friendly and helpful, and the premises are incredibly clean.
Prices
: Depending on tourist season, a dorm room bunk can cost as low as $20 USD a night.
Learning Japanese, even knowing some key phrases, will help immensely on your trip to Japan regardless of how long you plan on staying. Why not contact us now to see what courses we have available near you?