5 Glorious Activities for Tourists in Greece
Yeah, yeah, everyone knows about the Acropolis, the Parthenon, Mount Arthos, and all the stuff that's been around for millennia, but Greece is more than just a few old things!
From shopping to swimming to scuba diving to sailing to eating to drinking to dancing there's a plethora (derived from Greek) of eclectic (derived from Greek) activities to enjoy while you're there – like the 19 million other people that visit there each year!
Party in Thessaloniki
Greece's second largest city after Athens may not be as well known as its bigger sibling, but like all brats it is quite the party animal – in fact it was ranked as the fifth best party town in the world by Lonely Planet in 2010.
Admittedly it is 2,300 years old but it still knows how to show the young things a good time. With a proportionally high young population the city has one of the largest percentages of bars and cafes per capita than other cities in Europe – and the nightlife really reflects this.
Dine Out At A Michelin Star Restaurant
Everyone knows what a Michelin Star means, but not many of us get to dine in any of these award winning restaurants. But for as little as 70 Euros you can get a taste of what fine and fabulous dining is all about.
The Funky Gourmet doesn't sound particularly Greek, but this Athens-based restaurant has been open since 2009, gained its first Michelin star in 2009, and was awarded a second in 2014, and considering these are the international Oscars of cuisine that's well worth a visit – if you can get a seat!
Swim The Greek Islands
What better way to enjoy the Greek Islands than swimming from one to another, then staying in luxury accommodation and soaking up the local atmosphere as you reflect on the day's amazing feat.
Our favourite is SwimTrek as they're a great team, provide excellent customer care, have years of experience and training, and are lots of fun too!
The Cyclades trip is their flagship tour from 2003, so they really know the best spots, nicest beaches, and where to see the most exotic marine life too.
Raft & Ride Arcadia
If you're up for the challenge, there is no better way to explore the region of Arcadia in southern Greece than on a tour that sends you rafting down rapids, walking through nature reserves, swerving through mountain areas by bike, and living it up with the locals while enjoying traditional cuisine and beverages.
There are many tours in the area, but the one we liked the most, and gets the most kudos in general, was the team at Grazy – yes, terrible name, but don't hold that against them!
Santorini Wine Tour
When I used to think of Greek wine I always recalled a particularly bad hangover from a sickly sweet Retsina binge in Athens, but thankfully the Santorini wine tour has wiped that terrible memory from my addled brain and replaced it with positive Greek wine recollections.
Because of the volcanic nature of the region, the climate, and of course millennia of vita culture, the wine here is pretty good, but it's the tour guides, scenery, and food that really make these outings an experience to remember.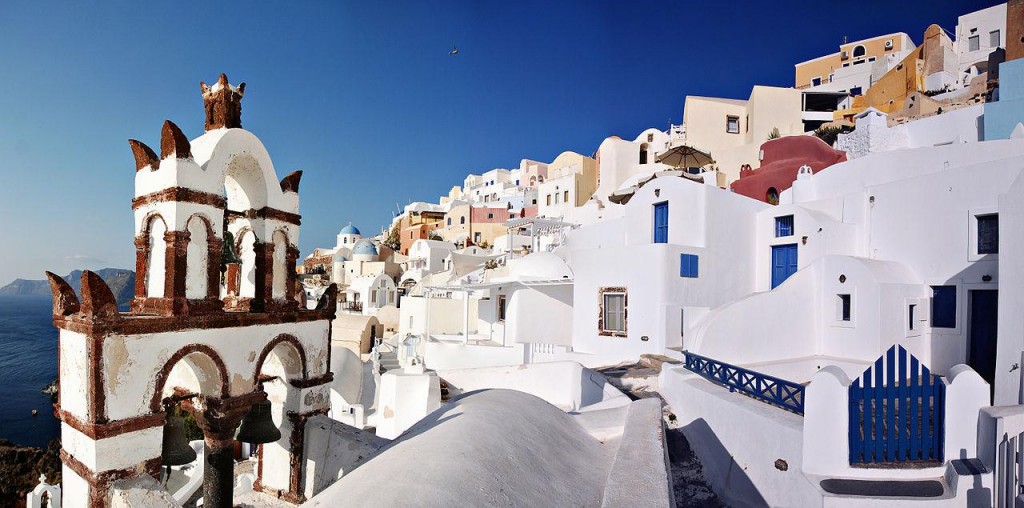 Of course, there's so much to do in Greece, and we've just given a small sample based on our excursions to this amazing country – plus there's nought wrong with just sunning yourself on one of the thousands of gorgeous islands either!
The city dwelling locals are pretty au fait with the Blighty lingo, but if you go further afield, or just want to immerse yourself more in the culture, why don't you check out one our Greek language lessons in a place near you soon – or it may be all Greek to you!