9 Activities for Tourists in Ecuador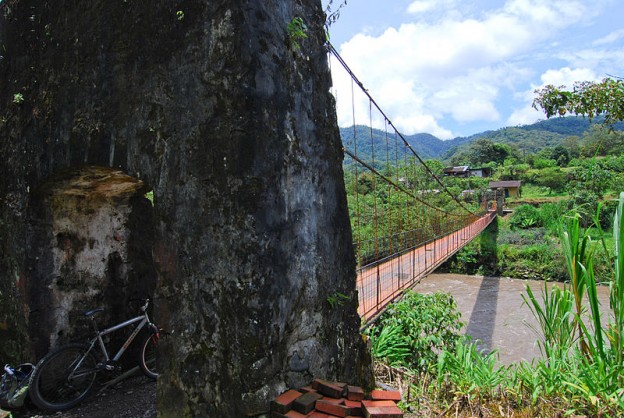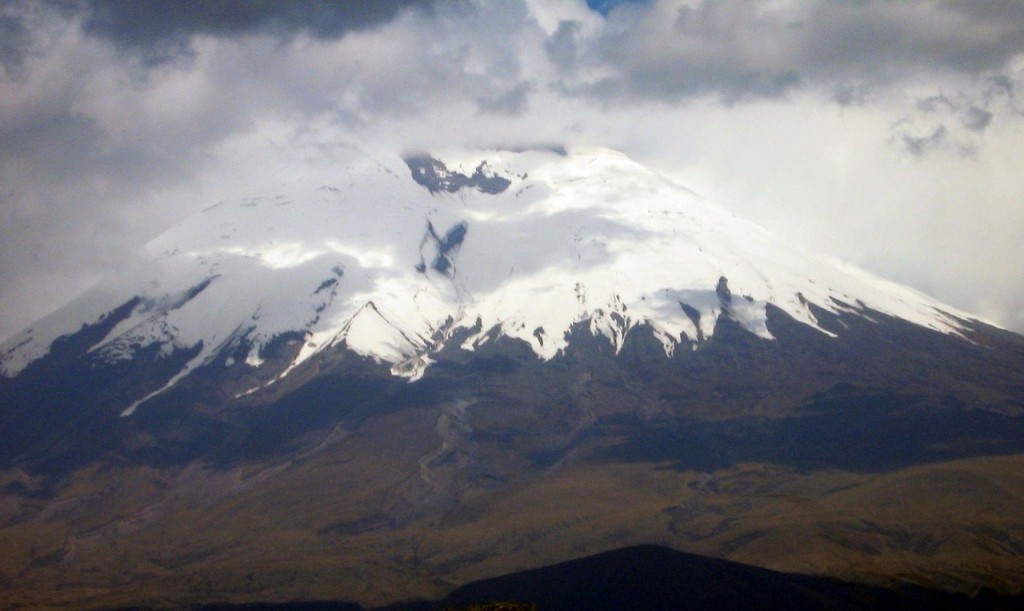 Planning a trip to South America? Wondering about Ecuador? It's full of history, culture and natural wonders from rivers to rain forests, glaciers and mountain peaks. Here are the 9 places you won't want to miss:
1. Visit the Galapagos Islands
The small archipelago of volcanic islands is home to a diverse range of flora and fauna.  Walk in the footsteps of Charles Darwin and soak up the sights of the place where he developed the theories of evolution.  In the Eastern Pacific Ocean, the islands are around 1,000 kilometres from the mainland.  Swim with dolphins, see giant tortoises, watch penguins, gaze at sea lions, observe a variety of birds, and be slightly amazed by marine iguanas.
Find a top tour to the islands with GPS Travel Center here. 
2. Gaze at the Towering Cotopaxi
Cotopaxi is the second highest peak in the country.  The snow capped volcanic summit can be seen from far and wide – little wonder that it stands at over 5,800 metres!  Although it mostly belches out steam, it is one of the world's highest active volcanoes.  Hiking and biking are popular activities in the locale.
Find a hike that suits your level with Cotopaxi Climbing.
3. Stand on Either Side of the Equator
The Equator passes through Ecuador.  Quito has some good attractions dedicated to this geographical feature.  You can visit a terrific monument that marks the spot – though unfortunately it is in the wrong place!  100 metres away from the actual Equator, it is still an interesting place to visit.  Right on the Equator, you can watch and take part in some interesting experiments and demonstrations, including a moveable sink to demonstrate how water drains clockwise and anti-clockwise depending on which side of the line you are.  Have your photo taken at the large Middle of the World sign.
Take a free walking tour through the city! For more information, click here. 
4. Party in Montañita
Montañita is home to some really pretty beaches that are great for sun bathing, swimming, and surfing.  The town also boasts a lively and varied night scene.
5. Admire the Nature in Baños
[caption id="attachment_3195" align="aligncenter" width="640"]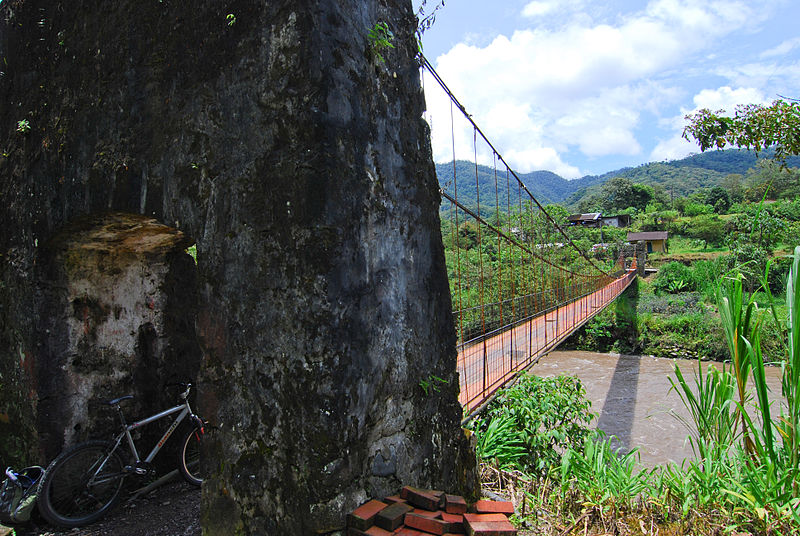 By Eric Chan from Hollywood, United States (wide) [
CC BY 2.0
],
via Wikimedia Commons
[/caption]Baños sits at the foot of Tungurahua, an active volcano near to the Amazon jungle.  There are breathtaking waterfalls and soothing hot springs dotted around, and It's a prime gateway to the mighty Amazon region. The town also boasts some exhilarating adventure sports and adrenalin fuelled activities, such as paragliding, white water rafting, climbing the volcano, mountain biking, canyoning, and giant bridge swings.
Book an adventure-filled excursion with Geotours.
6. Ride the Devil's Nose Railway
Known in Spanish as
Nariz del Diablo
, the train line runs between Alausí and Sibambe.  Travelling through the spectacular Andes, a ride on this railway guarantees some of the most breath taking views of Ecuador.  Climbing high, it also offers some pretty hairy and scary moments!
Columbus Travel offers spectacular trips through the mountains. 
7. Shop at Otavalo Market
Otavalo Market is the biggest market place in the whole of South America.  Vendors flock to sell their wares from surrounding areas, and it is an ideal place to pick up some locally produced handicrafts and authentic goods, whilst helping rural communities in the process.  Even if you do not intend buying much, it offers wonderful sights and sounds to really get a feel for the magic in the country.
8. Sample Local Delicacies
Ecuador dishes up some interesting and unusual meals.  There are national dishes as well as regional and local fare to enjoy.  Try some guinea pig, known as
cuy
in Ecuador.
9.  Explore the Rain Forests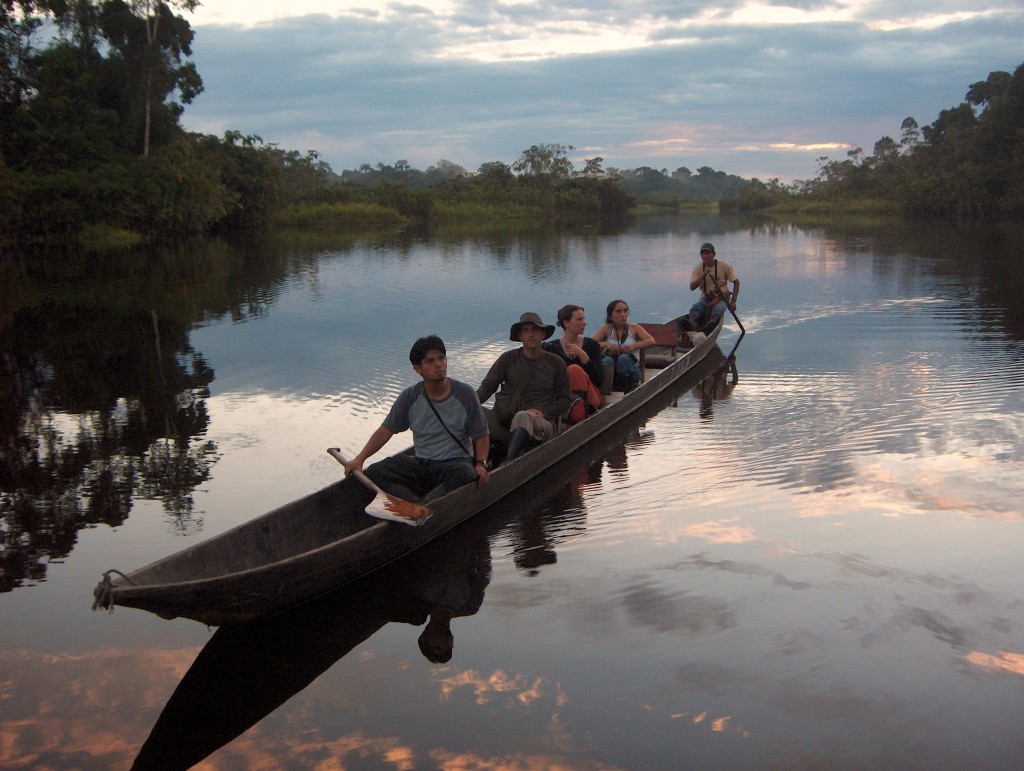 A highlight of any Ecuador trip is a jungle expedition.  As a bonus, Ecuador is one of the cheapest places in South America to enjoy an Amazon adventure.  As well as seeing a wide and diverse selection of wildlife, you can also learn more about the indigenous people who live in the Amazon region.
Find out more about Amazon rainforest tours here. 
***
Ecuador is a fantastic country for discovery and exploration, and an important part of truly discovering a foreign land is learning the language. Unlike in European Spanish, you will not be as likely to find English-speaking locals to help you out in a sticky spot – 
test your current Spanish level
before jetting off to South America, and shout
¡hola amigos!
 in Ecuador as you get ready for your exciting adventure.
---