9 Great Cities to Visit in Spain
Every year tens of millions of visitors head to Spain looking for a good time. The great thing about it is that you can find what you are looking for in so many different places. Whether your idea of a good time involves lying on a beach, looking at unique buildings or running away from bulls you will find it here.
The following are just some of the magical destinations waiting for you in this country.
1. Madrid
Madrid is a sprawling place with a multi cultural population and a night life that will leave you gasping for air. It is also a lot greener than many tourists expect, thanks to the number of parks here. The Spanish Royal Palace (Palacio Real) and the Gate of the Sun (Puerta Del Sol) are obvious attractions but just walking about this lively, welcoming city is thrilling as well.
2. Barcelona
This Catalan city is now hugely popular with tourists looking for culture, great food and some city beaches. The outstandingly weird architecture of the Sagrada Familia church and a number of other strange but fascinating buildings make it a fine place to take some snaps. A stroll down the famous Ramblas is a great way to pass some time people watching. Remember that they speak Catalan here but that most people can communicate easily in Spanish too.
3. Granada
Granada is a fantastic city in its own right but there is probably one overriding reason you will want to visit it; the Alhambra. This jaw droppingly beautiful palace has been described as the most sensual building in Europe and it is hard to argue with that. The relaxing gardens and the intricate geometric designs make it a place that is easy to fall in love with. If you want a romantic destination to help you woo someone this could be a surprisingly good bet. Not that it worked for me when I visited it, but that's a different story.
4. Pamplona
If you want more action than you would get from looking at a 14th century palace you can definitely find it in Pamplona. This is the city where the San Fermín festival attracts visitors from all round the world every year. The highlight for many is the exhilarating but decidedly dangerous Running of the Bulls event. Unless you trust your little legs to carry you quicker than a giant raging bull can run then be sure to stand well back from the action.
5. Valencia
This is a pretty under-rated city which is one of my favourite places in the world. Valencia is the home of paella and the deliciously addictive horchata de chufa drink, which I have been known to drink several gallons of in one day. It also has some wonderful city beaches and is home to the gloriously bonkers festival called Las Fallas. This involves building giant effigies and then, well, burning them really.
6. San Sebastian
This is a lovely city in the Basque Country which has one of the best beaches you will ever see. La Concha is a perfectly shaped and well protected stretch of sand which is a great place to spend some time on or around.  The native language spoken here is completely different from Spanish but you are unlikely to find anyone who can't speak to you in Spanish.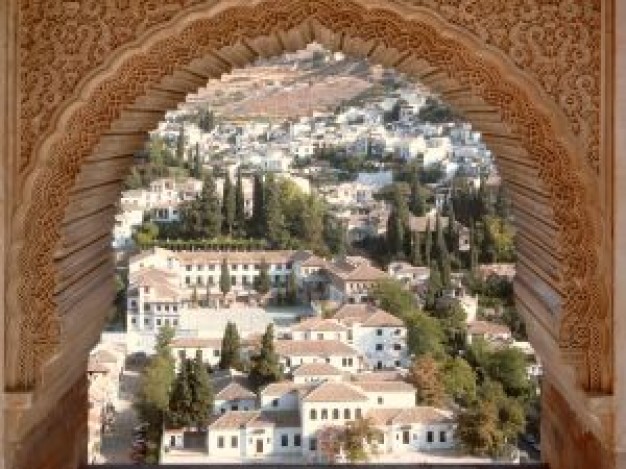 7. Cuenca
The beautifully preserved medieval town of Cuenca is a stunning place to discover the rich history of Spain. You will feel as though you have stepped back in time a few centuries as you wander the narrow street and look at delights such as the vertigo inducing Hanging Houses.
8. Cordoba
The vibrant city of Cordoba is where you will find warm, welcoming people and one of the architectural jewels of Spain.  The famous mosque here is a magnificent building with a long and fascinating history.
9. Majorca
I am biased in favour of this island because I lived here for a couple of years. You might know it as the home to rowdy resorts for drunken youngsters but it has many quieter areas and some outstanding natural beauty. Soller, Valldemosa and Deia are some amazing places well worth visiting. The capital is called Palma and is a fine place to choose as a base for exploring the island.
Wherever you decide to go, a good grasp of the Spanish language will come in handy. Why not take a Spanish level test before you go, to see how you are getting on?
What other places in Spain would you recommend as being particularly amazing?