Christmas Gets Quirky: Fascinating Christmas Traditions from Around the World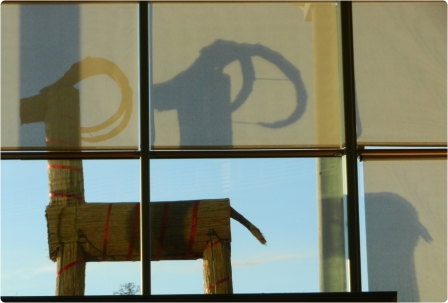 Everyone has their own customs and traditions they follow whenever the Christmas season rolls around. It might be an apple pie recipe that's been in your family for generations, or Christmas decorations that represent a different time in your personal history, or even gathering around the piano on Christmas Eve for good ol' fashioned caroling. Perhaps you have some eccentric traditions like an ugly sweater competition or a on-the-beach 'snowball' fight. If that's the case, you're not alone! Fascinating Christmas customs abound all around the world and some of them are pretty quirky. Care to compare? Then read on to discover five funky Christmas traditions that will leave you wanting to up your holiday game. [caption id="attachment_4031" align="aligncenter" width="682"]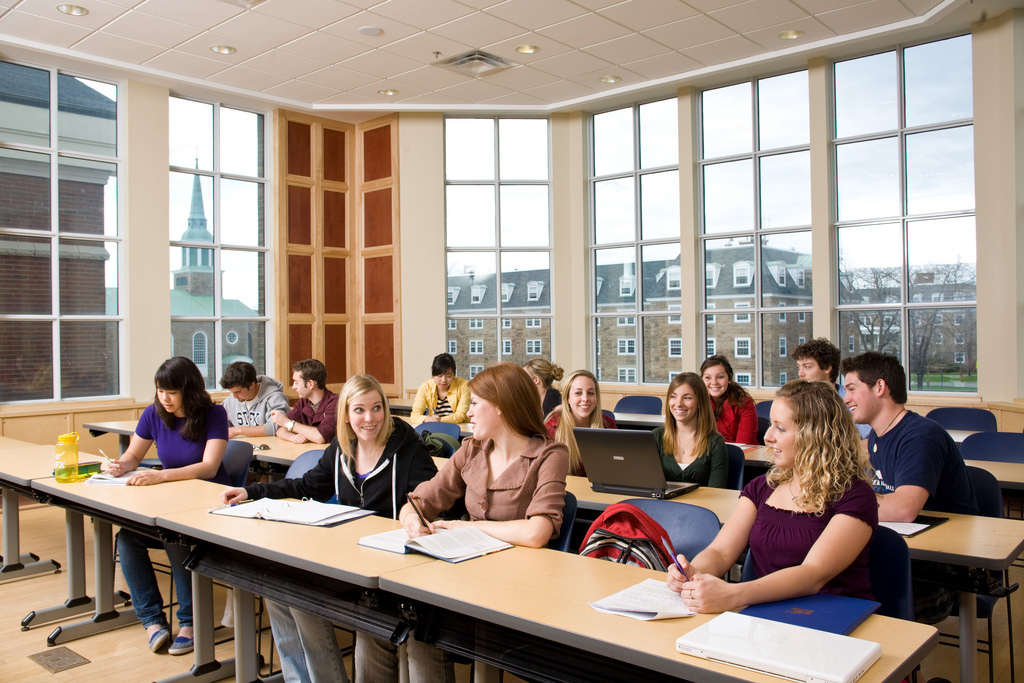 Photo via
Flickr
[/caption]
1. Japan
  In Japan, Christmas is seen as a holiday for spreading happiness rather than a religious day as it is in most Western countries. Christmas Eve in particular is all about sharing the love and a romantic day for couples to spend time together and exchange gifts (similar to Valentine's Day). Young couples will usually go out to see the Christmas lights then have a romantic meal at a nice restaurant. Christmas Day is more about family and the place to head to for your holiday meal is, believe it or not, KFC! Fried chicken is such a popular Christmas Day dish in Japan that restaurants like KFC see a huge boom in business during this time of year.
Merry Christmas! = Meri Kurisumasu!
2. Greenland
  A fascinating aspect of Christmas celebrations is the different kinds of foods people from around the world customarily eat during the holidays. One of the most interesting has to be a traditional Christmas dish in Greenland called kiviak. Eating kiviak is not for the faint of heart. The dish is made by placing auks (a type of seabird) inside the hollowed-out body of a seal. The seal is then sewn up and placed under a rock for a few months while the auks ferment nicely inside. Then they are consumed on Christmas! Decomposed seabird anyone?
Merry Christmas! = Juullimi Pilluarit!
[caption id="attachment_4030" align="aligncenter" width="448"]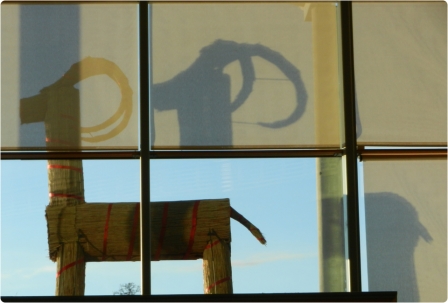 Photo via
Flickr
[/caption]
3. Sweden
  Every year since the 1960s, the Swedish city of Gävle has erected an enormous 43-foot-tall Yule Goat (a popular symbol of Christmas in some European nations) in celebration of the holiday season. While seeing a giant straw goat may seem eccentric enough to you and me, that's not the quirky Christmas tradition we're focusing on here. Another strange tradition was born of the Yule Goat, and it's the act of trying to burn it down. In its fifty-year history, the goat has been successfully burned down twenty-six times!
Merry Christmas! = God Jul!
Learning a new language? Check out our free placement test to see how your level measures up!
4. Venezuela
  Venezuela is founded on some pretty strong Catholic traditions, so it's no surprise that many residents in the capital city like to attend Christmas Mass in the early morning of Christmas Eve. While that sounds normal enough, it's the way locals in Caracas get to church that will make you raise an eyebrow. They roller skate. Yes, you read that right, every year on Christmas Eve, Venezuelans in the capital skate to early Mass. While the origin of this tradition is something of a mystery, it's become so popular and widespread that roads across Caracas are closed to cars every Christmas Eve to make way for roller skaters on their way to church. Well, I suppose you've got to work off all those soon-to-be consumed Christmas calories somehow!
Merry Christmas! = Feliz Navidad!
[caption id="attachment_4032" align="aligncenter" width="340"]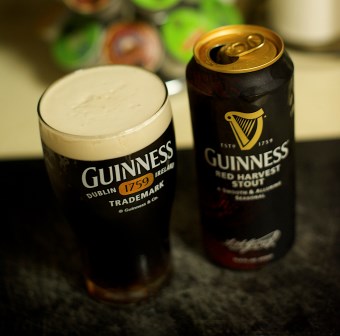 Photo via
Flickr
[/caption]
5. Ireland
  The Irish always love to do things a little bit differently, and Christmas is no exception! When it comes Santa snacks, you probably imagine the jolly guy downing a glass of milk and a few cookies when he comes around for his gift drop, but in Ireland Santa has some very different Christmas Eve nibbles. The perfect snack for Santa is mince pie and a nice tall glass of Guinness! With goodies like that, I might just consider volunteering to step in for Santa next year. Another oddball Irish tradition is the holiday swim in Dublin's Forty-Foot seawater pool. On Christmas Day many Irish brave the cold to queue up politely for a swim in the chilly Irish Sea. In some cases, it's used as an opportunity to raise money for charity, but plenty of others enjoy fulfilling this Irish Christmas tradition just for the fun of it!
Merry Christmas! = Happy Christmas!
Are there any quirky Christmas customs in the country where you live? Share your eccentric Christmas tales with us!