Happy Birthday Crosswords!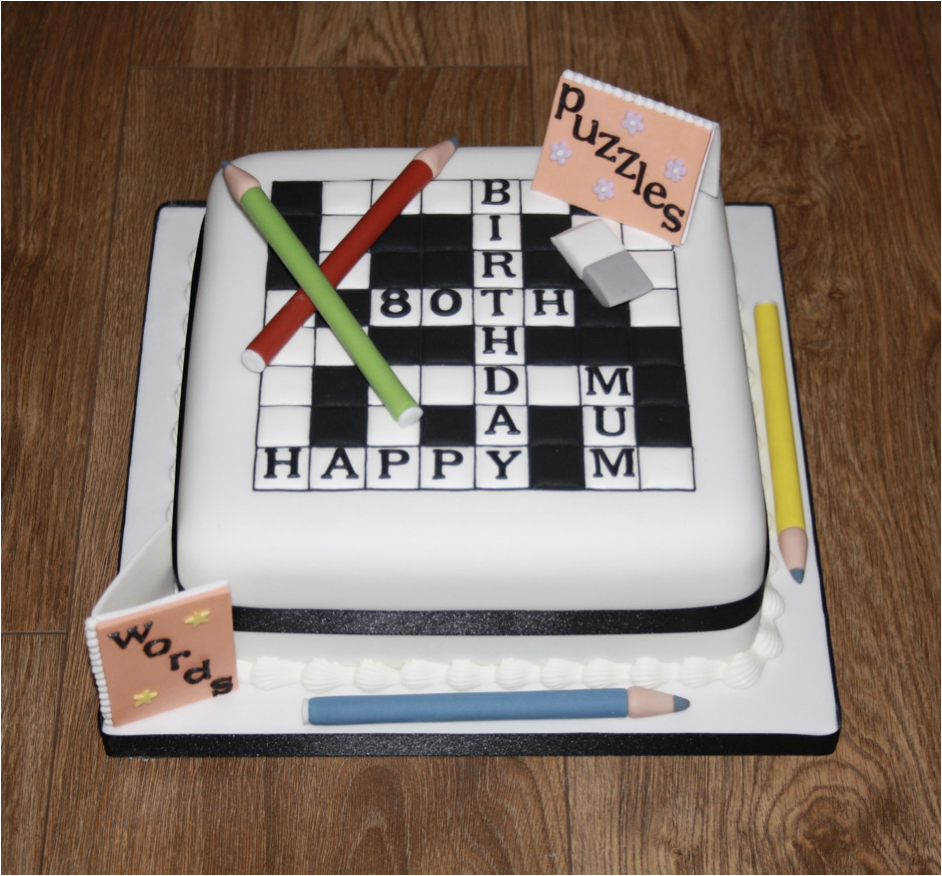 This December will see the 100th anniversary of the first published crossword, and although there won't be any parades, loud fanfare, or even much birthday cake, we'd like to pay homage to the world's most popular word game right now, right here.
The first known crossword puzzle was published in a Sunday newspaper called The New York World on 21 December, 1913, and was attributed to a little known journalist from Liverpool, named Arthur Wynne.
The earliest version was in the form of a diamond with no black squares, but over the years it developed to have the more recognisable format of a square or rectangular grid with white and black squares – to be filled in with answers from set clues.
As crosswords grew in popularity in America, the craze finally jumped the Atlantic, and the first published crossword appeared in Britain in Pearson's Magazine in February 1922. But it wasn't until 1930 that the famous Times crossword became a regular, and challenging, feature – as equally respected as the puzzle set by its American counterpart, The New York Times.
"Egotism, n: Doing the New York Times crossword puzzle with a pen."
Ambrose Bierce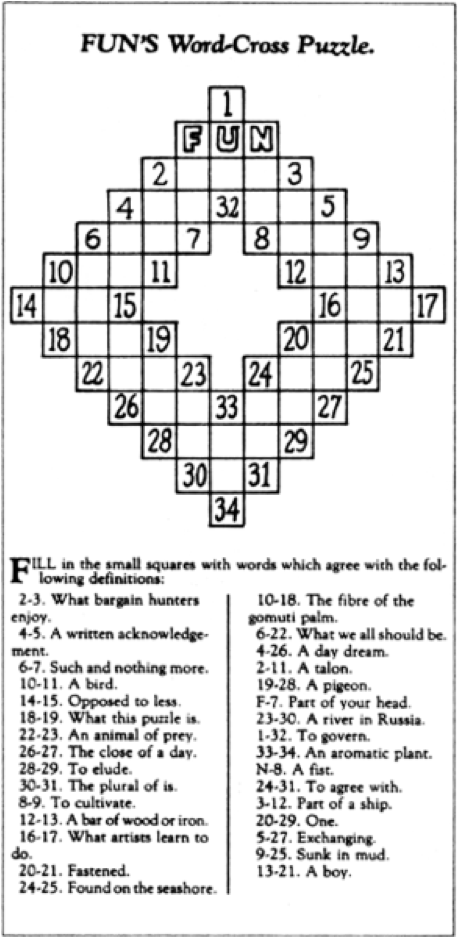 Clues for crosswords are set by a cruciverbalist, derived from Latin for 'cross' and 'word' –yes, we hadn't heard of it until now either, and want to use it as often as possible, but it's hard to squeeze into every day conversation, so we'll make the most of it here!
Of course, the humble crossword wasn't enough for these wicked cruciverbalists, so they devised harder versions with cryptic clues, cyphers, acrostic, and diagramless designs, but that's a whole other story – and a whole other headache.
"One thing that I do find really sexy is a girl who's good at crossword puzzles."
Chris Pine
There are many Guinness World Records set by crossword enthusiasts, but the most impressive is that of the prolific Roger Squires, an Englishman responsible for compiling over 70,000 crosswords, and the only cruciverbalist to provide cryptic puzzles to top British newspapers The Times, The Daily Telegraph, The Guardian, The Financial Times and The Independent. Which is all pretty impressive in itself, but he is also the record holder for the longest word used in a published crossword, with an anagram clue leading to the answer of the 58 letter Welsh town Llanfairpwllgwyngyllgogerychwyrndrobwllllantysiliogogogoch.
"The nice thing about doing a crossword puzzle is, you know there is a solution."
Stephen Sondheim 
Crosswords are popular universally, and vary from country to country in shape, design, and format, but the challenge and theme is basically the same. They also have recognised health benefits, with medical researchers stating that a puzzle a day can keep dementia at bay.
So although the 100th year anniversary of the crossword may go largely unacknowledged on 21 December 2013, we'll be sharpening our pencils, have our erasers at the ready, and a cup of tea on hand as we settle down to try and beat the cruciverbalists at their own wonderful, challenging, annoying, frustrating, invigorating, brain teasing, and enduring game! Will you?