Official Languages – Do They Help or Hurt? A Comparison Between South Africa and the USA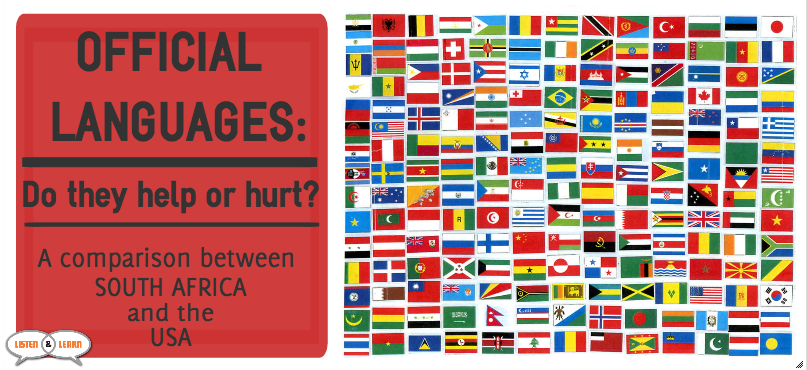 Language is a powerful social mechanism. It dictates how we frame our thoughts and ideas and breeds community among like-speaking individuals.
But where language has the power to help us come together, it also has the power to break us apart, to outcast us, alienate us, and make us feel discriminated against and alone. Political agendas often claim that a common language encourages national unity, but it's a myth that has been debunked by both linguists and historians from The Linguistic Society of America.
So, if a common language doesn't breed national unity, why have an official national language? Worldwide, 178 countries have one (or more) designated official languages. (And English is recognized in 51 of them!) But what are the benefits? And why doesn't every country have one? Check out these two examples – The United States and South Africa – and get to know some of the reasons for or against having an official language policy.
Try our English Level Test to see how you rank in your understanding of the most common official language!
The Republic of South Africa
Number of National Languages – 11
South Africa is one of the most stunning locations on the planet, (The New York Times named Cape Town the #1 Tourist Destination of 2014!) and the linguistic and cultural diversity it's comprised of make it all the more enticing. Language has been a powerful means of social control there for many years. Prior to 2003, the language policy in South Africa had room for only 2 official languages, English and Afrikaans. However, in a progressive measure to try and equalize languages in society, the National Language Policy Framework (NLPF) included nine others in the list – Northern Sotho, Southern Sotho, Ndebele, Tswana, Venda, Swati, Tsonga, Xhosa and Zulu.
If you're interested in learning a new language, find Afrikaans, English, or Zulu lessons near you!
While inequality persists with regards to linguistic discrimination, declaring a number of official languages has helped to equalize South African society.
Empowerment and Access
During Apartheid, those who could not converse in Afrikaans or English were at a severe disadvantage. However, when the nine additional languages of the country were added to the repertoire, citizens who had limited working knowledge of English and Afrikaans were no longer met with the same hindrances.
While English is still considered the language of upward mobility, individuals who struggle to speak it are no longer barred from access to the government and social services they need. Acknowledging the 11 official languages has helped to empower a part of the population and granted them the access they may have previously been lacking.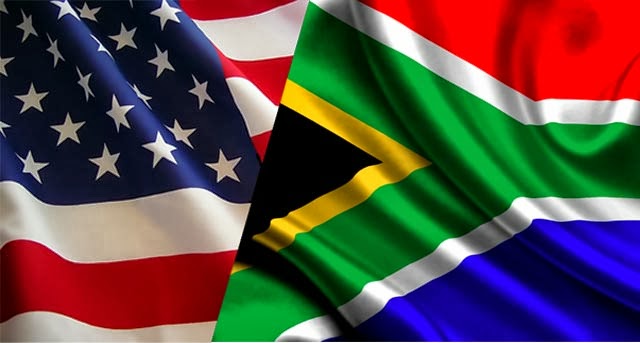 The United States of America
Number of National Languages – 0
Like South Africa, the United States of America is demographically and linguistically diverse. However, rather than 11 national languages, they have none. Why? If adopting national languages helps to even the proverbial playing field, shouldn't the US jump onboard as well?
The problem is, language policy is a complex topic. It must be considered according to the context in which it will be used. For South Africa, adopting the additional nine languages aimed to grant citizens access to government services and with that a certain level of equality; for the US, it's the opposite.
Equality and Cultural Diversity
Declaring an official language would actually detract from the level of equality already in place. Because the US has no official language, hospitals, courts of law, schools, and other official institutions must provide documents in other languages and/or translation services. While not particularly cost effective, it ensures that regardless of what language a person speaks, she/he can have access to the services she/he needs.
Furthermore, the citizens of the US come from a host of diverse backgrounds. Making English the official language could lead to more radical language reform, like the English-Only initiative, which affected bilingual and multilingual education. And multilingualism is important, indispensable even. According to the Goethe Institut, being able to communicate in a globalizing society provides you with the competitive advantages required in the business world.
However, despite fears of squashing multiculturalism and multilingualism, the adoption of English as an official language of the United States would be a symbolic gesture at most. In and of itself, it would have almost no effect on what people actually speak, and 95% of Americans speak English.
So, perhaps, in the US, rather than feeling the need to 'force' everyone to learn and speak English, which wouldn't work anyway, we should try learning a second language ourselves. It might just help us understand each other a bit better.
***
Ultimately, language policy is incredibly complex. It requires a close look at a nation's cultural and political landscapes. But as we've seen, there are benefits to both having an official national language and not having one. Do you have questions or comments? How do you feel about your national language policy? Contact us for information on courses in your area, and let us know what you think in the comments section below!