How to Enjoy Spanish Culture in London
Spain is a fun country with lots of wonderful food, long lunches and evening strolls. It has passion and vibrancy, art and architecture, music and dance. It is a culture that challenges you to embrace its values and traditions. All while learning something new. Even if London isn't in Spain, you can still experience a taste of the country and its relaxed Mediterranean rhythms here. Do you want to learn the language or just soak in the culture of such a fascinating country? Here's how you can enjoy Spanish culture in London.
→Sign Up Now: Free Trial Spanish Lesson With a Native Teacher!←
Spanish Bars and Restaurants:
Some of the best places to experience Spain in London in all its savoury glory are Spanish restaurants. Thanks to the city's multicultural culinary scene, you can easily find a great selection of tapas bars and traditional Spanish restaurants in The Big Smoke. From the modern chic of Barrafina to the award-winning Copita, there's something to suit every taste. Here are some of the best Spanish eateries where you can find Spanish flavours and Spanish culture in London.
Barrafina
An authentic tapas bar in Central London, Barrafina serves up some of the best dishes from around Spain. From classic croquetas to octopus a la plancha, this is the place to go for a true taste of Spain. And the most enjoyable way to explore Spanish culture in London!
Donostia Social Club
Last but not least, we have the great Donostia Social Club. The term 'Donostia' is the Basque name for San Sebastian. With this in mind, it's no wonder that this restaurant is one of the best tributes to that city's vibrant food culture in the UK. Here, you will find dishes such as patatas bravas (fried or baked potatoes with a spicy tomato sauce), and piparras (spicy peppers). Our favourite dish? Salt cod croquettes.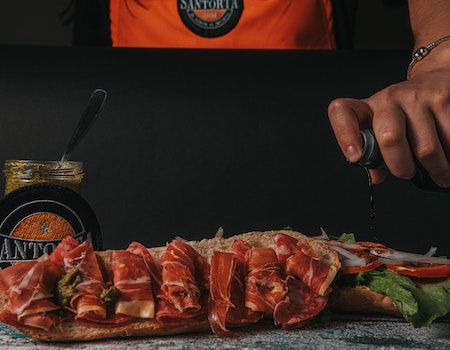 Copita
Copita reflects the wonderful tapas bar culture of Spain. What is this culture all about? Yes, you guessed it right. It's all about eating and drinking in a social, upbeat atmosphere. Copita is a modern tapas restaurant in trendy Soho where you can find the best Spanish chorizo ibérico (a type of cured meat) in the city.
English-Spanish Exchange Groups:
If you want to get further immersed in Spanish culture in London, why not try joining an English-Spanish exchange group? These are great places to practise your Spanish and learn from native speakers. All of this while making friends of different cultures.
By joining a culture and language exchange group, you will get to hear the Spanish language as spoken in real contexts. This, of course, will expose you to all the nuances and cultural implicates that only genuine interaction with native speakers can provide. A very nice way to explore Spanish culture in London, if you ask me.
How are exchange groups different from normal conversations?
In exchange groups, conversations flow naturally. The great thing about that is that you can talk about your experiences and opinions in a relaxed atmosphere. The main goal is to learn languages from each other. As a result, you can feel free to make mistakes and explore language-related inquiries without feeling that you are an annoyance.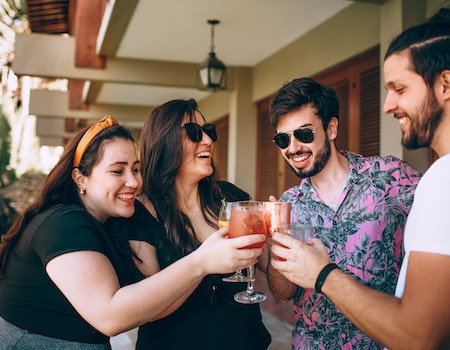 Also, since you both benefit from the exchange, you will see that everyone is usually happy to correct each other's mistakes!
Fortunately, there are many exchange groups for English speakers who want to learn Spanish. If you're looking to meet Spanish people in the flesh in London, you can join Mundo Lingo, which hosts weekly language exchanges in Clapham and trendy Shoreditch, or Mammoth, a language club with more than 10.000 members who organise sport events, walking tours, and pub crawls.
Spanish Media Available in the UK
If you're looking for a way to stay in the Spanish language loop without leaving your home, there are plenty of great sources of Spanish media available in the UK. Movies and television series can be streamed through Netflix, Hulu, and Amazon Prime Video - all with a wide selection of titles from Spain.
Netflix, in particular, has a comprehensive section with Spanish films and TV shows which include "Élite", the popular teenage drama, and "La casa de papel" (or Money Heist), one of the most successful crime series of the decade.
In terms of radio, BBC World Service offers a range of Spanish programs, including "Viva Latino!", where you can find music from popular Spanish recording artists such as the inimitable Rosalía and the beloved rock-pop band La oreja de Van Gogh (yes, that translates to "Van Gogh's Ear!).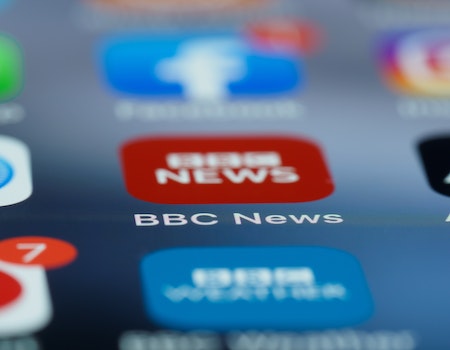 For those looking for podcasts, there are a number of great options available. These include "Hablando de Cine" (Discussing Film) which looks at film and TV trends in Spain, as well as "Radiosapiens", a wonderful show for people who want to learn about psychology and mental health from specialists in the field who also happen to be great communicators.
See? With a bit of dedication and effort, you can easily immerse yourself in Spanish culture and language right here in London!
Spanish Culture in London: A Personalised Spanish Course
If you're looking to learn more Spanish and acquire a deeper understanding of the language, then why not consider taking up a personalised Spanish course?
At Listen & Learn, we offer a great variety of professionally-led Spanish lessons tailored to foreign learners. These courses can be both face-to-face or virtual, so no matter your geographic location or time constraints, you're sure to find the perfect Spanish course for your needs.
What's more, our courses are designed with our learners in mind and we strive to make them interesting, enjoyable, and tailored to each individual's level of language proficiency. Here are some of the advantages of learning Spanish with a tailored course:
Flexibility
Our lessons are flexible and they're designed to work around your schedule. That means you can choose the day, time, and duration of each lesson so that it fits into your already busy life.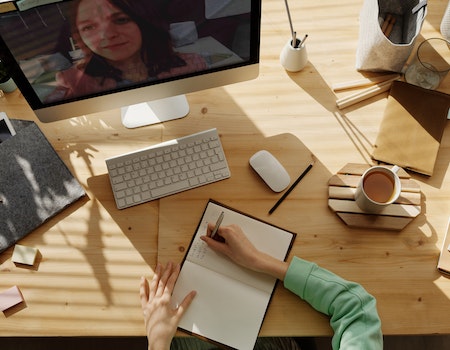 Feedback
Tailored Spanish lessons ensure that you get personalised feedback from your tutor on any mistakes or issues you may have. This is essential for improving your Spanish, as you'll be able to make corrections and adjustments quickly.
Focus
With a tailormade course, you can focus on the topics that matter most to you. That means that if you need help with pronunciation or verb conjugation, then your tutor will be able to give you the guidance and practice you need.
A cultural approach
Our courses take a cultural approach to learning Spanish. As a result, you'll learn more than just the language... You'll gain insights into the culture and customs of Spain, getting to truly immerse yourself in its lifestyle!
As you can see, there are many ways to soak in the Spanish language and culture if you live in London.  From Spanish restaurants and media to English-Spanish exchange groups, to personalised courses - there's something for everyone! So why not give some of these a go?
→Sign Up Now: Free Trial Spanish Lesson With a Native Teacher!←
In conclusion, with a bit of dedication and the right resources, you'll see how the foggy air of our beloved London can turn into a Spanish-speaking paradise as if by magic!
So, would you like to take a free trial lesson in Spanish with no strings attached? Contact us now and we'll get back to you in no time.