5 Tamil Horror Films to Boost Your Vocabulary & Listening Skills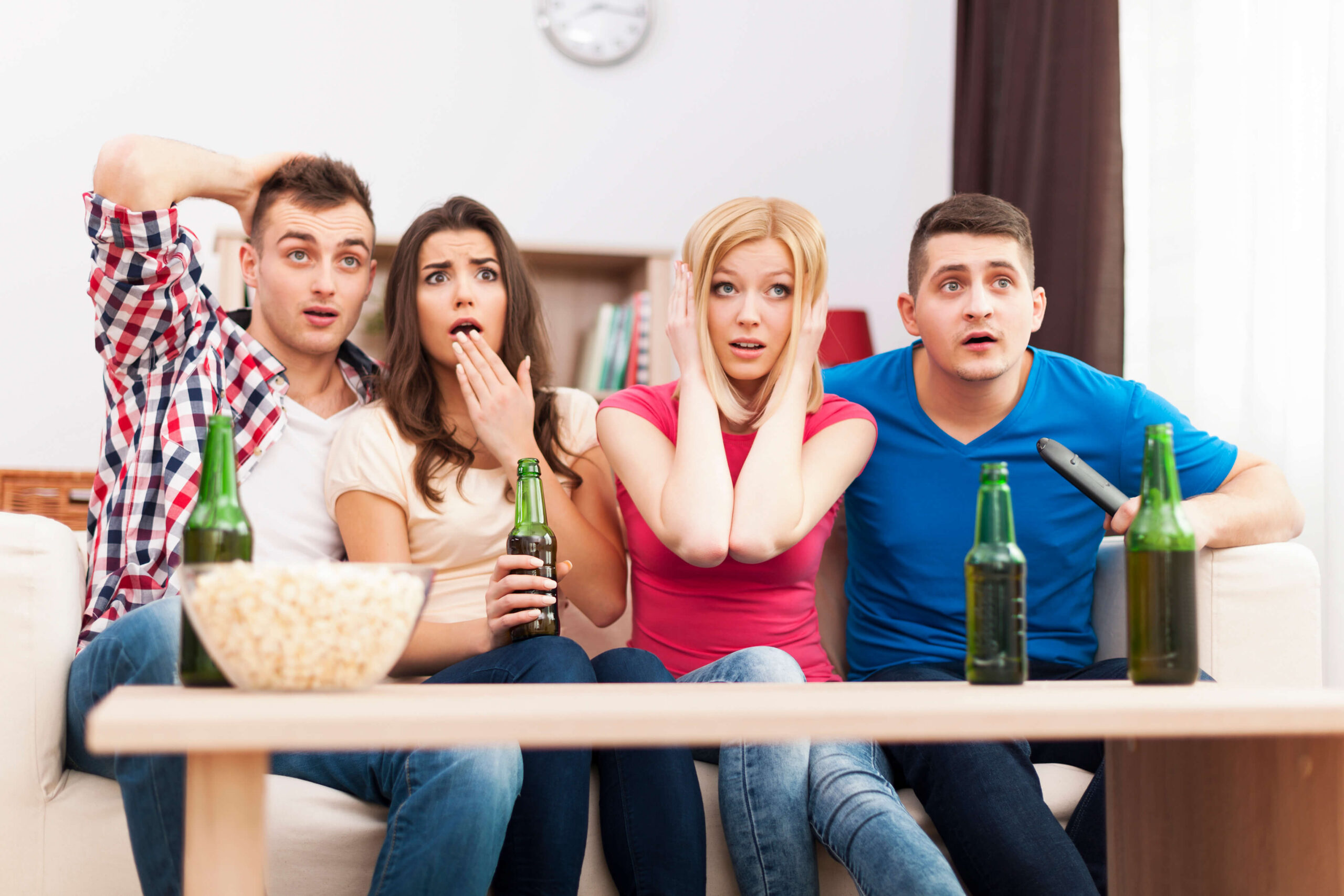 Tamil, a language mainly spoken in India, Singapore and Malaysia, is one of the oldest in the world. Believed to have been born before 500 BC, it's currently gaining popularity in the West thanks to music, television, streaming platforms, and migration. If you want to learn Tamil to communicate with your family or to land a job, what better way to do so than having fun with your friends? Luckily for you, there are plenty of top-rated films you can watch in Tamil. With our list of Tamil horror films, you can have a spooky good time while boosting your language skills. [caption id="attachment_5715" align="aligncenter" width="500"]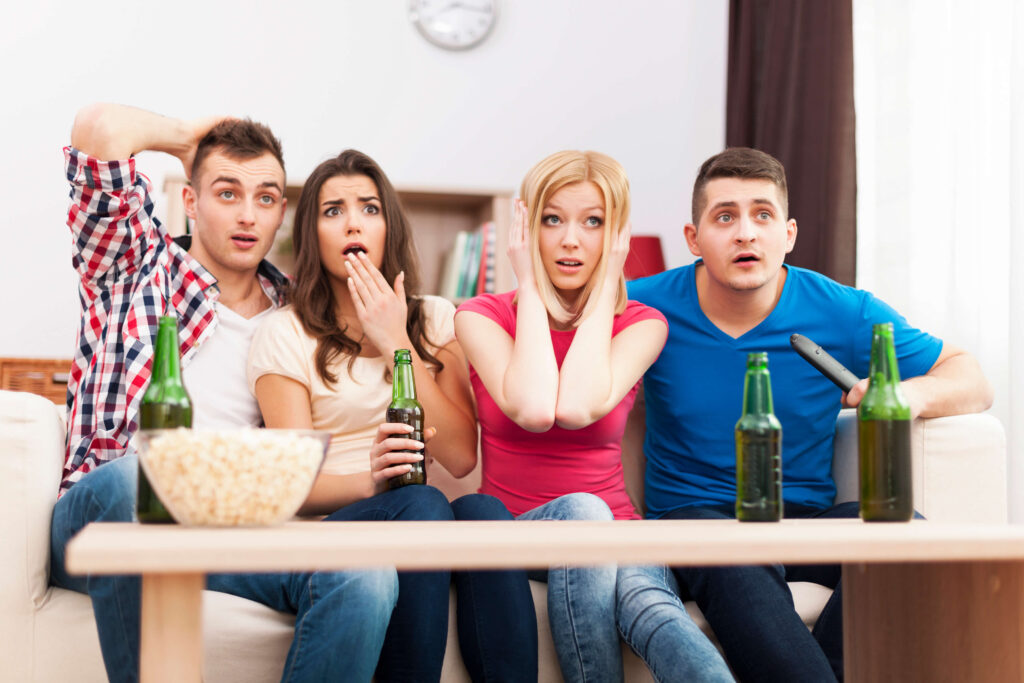 Hand photo created by gpointstudio - www.freepik.com
[/caption]  
Pizza - 2012
So you think a film about a pizza delivery boy can't be spooky?
Pizza
 is here to prove you wrong. Michael is an aspiring novelist who works as a delivery boy to pay the bills. At the beginning of the film, we find him looking for inspiration to write a ghost story. His girlfriend, Anu, who is terrified about the idea of the supernatural, keeps warning him against meddling and doing too much research on spiritism, but Michael just won't listen. Anu's fears are horribly confirmed when Michael's boss's daughter is possessed by a dark presence. You might not learn how to say pepperoni or mozzarella in Tamil by watching
Pizza
, but if you want to learn words like
pēy
(demon),
uṭaiyatu
(possessed), and
cittappiramai
(paranormal), this is the film for you.
Andhaghaaram - 2020
Andhaghaaram
 is one of the most electrifying Tamil horror films in recent years. The plot follows three men in Chennai whose lives are intertwined in strange and unpredictable ways. The first man is Dr. Indran, a successful psychiatrist whose wife and children are massacred by one of his most dangerous patients. The second character, Selvam, is a kind-hearted blind man who works at a public library. Though he hasn't told a soul, Selvam is very knowledgeable in occultism and clairvoyance, which he learnt from his father. When he's told that he needs to undergo an expensive kidney operation, he accepts a proposal to do a cleansing ritual at a sinister house. The final man, Vinod, is a cricket instructor who is burdened by guilt when his dearest friend goes mad after reading a book on the occult that Vinod gave him as a joke. Although the three storylines seem unconnected at first, they soon intertwine in a web of deception, secrets, and horror. Definitely one of the best Tamil horror films to watch with friends, as it will have you guessing what's going to happen next all the time!
Kanchana - 2011
Kanchana
 is one of the most popular Tamil horror films of all time. It follows the story of Raghava, a man who is scared of everything. He is so afraid that he doesn't leave his house after dark because he thinks someone might attack him. He shares his bed with his mother and has her accompany him to the toilet at night. As it happens, Raghava will soon have a very real reason to be afraid. On a quiet, rainy weekend, his mother and sister-in-law get a very strange feeling while visiting the attic. They immediately decide to get a priest to perform a ritual to ascertain if the house is haunted. All hell breaks loose when the presence reveals to be the ghost of a woman looking for a body. The body of a vulnerable, fearful living person. Since
Kanchana
 is about fear, you will find lots of words related to terror in it. Be ready to hear things like
payantēṉ
(scared) and
cilirppu
(goosebumps).
Pisaasu - 2014
A violinist witnesses a hit-and-run accident and tries in vain to save the victim as she takes her last breath. Though he continues with his life, the memory of the dead girl haunts him day and night. Soon, he realises that the ghost of the girl has chosen to stay in his house. He calls an exorcist and a psychic, but all attempts to remove the spirit from the house fail. He then decides to go on a journey to find her family so they can help him get rid of her.
Pisaasu
 may not be one of the scariest Tamil horror films out there, but it is surely one of the most thought-provoking.
Lisaa - 2019
Inspired by M. Night Shyamalan's
The Visit
,
Lisaa
 was the first Indian film to be shot with stereoscopic 3D technology. It tells the story of Lisaa, a girl who decides to meet her grandparents and ask them to support her single mother's decision to remarry. As she is planning to leave the country, Lisaa wants her mother to have a companion and she knows how important it would be for her Mum to get a nod from her parents. So, Lisaa and her friend Jagadeesh go on a five-day trip to her grandparents' village to persuade them to give their daughter their support. However, from the very beginning, it's clear that the two grandparents' behaviour feels off. Are they ghosts? Are they psychos posing as other people? Watch
Lisaa
, one of the chilliest Tamil horror films of 2019, and find out as you learn words like
pāṭṭi
(grandmother) and
tāttā
(grandfather). Want to learn more Tamil? Do it with a qualified native Tamil teacher for free! Explore our Free Trial Tamil Classes and get your first lesson at no cost. We'll pair you up with a professional tutor who will come up with a course tailored to your interests and needs.
Contact us now
 to get started!