10 Italian Dishes Kids Of All Ages Will Love!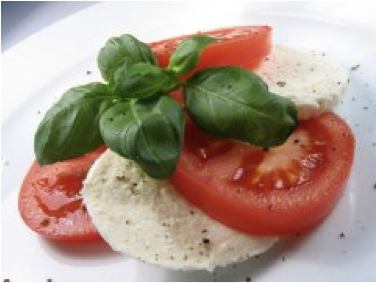 If you're planning on living in Italy, take me with you! But seriously, if you have children, you can't beat Italy for things to do, people to meet, sights to see, and of course, it's foodie heaven for kids of all ages.
There's a lot to learn when living in Italy - like the language for starters - but one thing we do know is that it has a large Catholic population and is very family orientated, as such, it is almost tailor made for children – especially when it comes to eating.
In some countries it is frowned upon to take children to restaurants and cafes, but in Italy, it's part of La Dolce Vita, and it's perfectly normal to see children of all ages at food establishments all over the country, and at all hours of the day and night.
So, whether you're cooking at home, or out for breakfast/lunch/dinner, here are our top picks for the kids to tuck in to – and the grown-ups will enjoy them too!
Antipasto
To kick things off, you can't go wrong with an antipasto platter – a traditional selection of salami, prosciutto, parma ham, olives, pickled vegetables, and cheeses – which is the perfect way to start a meal, or can be a meal in itself.
Parmigiana
If your progeny is of a vegetarian bent, they'll be spoilt for choice, especially with aubergine parmigiana a gooey, cheesy, tomatoey, taste sensation.
Caprese Salad
Talking of vegetables, if you think your little darlings aren't getting their 5+ a day, this tomato, mozzarella, and basil salad is an enjoyable way to boost their vitamin C intake.
Pizza
Do we need to say more? Warm from the oven, thin doughy crust, fresh toppings, the Italians make pizza the way it's supposed to be made, after all, they were the ones that invented it! And, did we mention, it's cheap – super cheap.
To mix things up a bit, a calzone is a folded over pizza with fillings galore – traditionally tomato, mozzarella and sauce, but there are all sorts of trendy variations available now.
Pasta
Like we said, Italy is foodie heaven for everyone, and no matter what your children's preferences, there's a type of pasta and type of sauce and type of cooking style to suit even the most discerning of tastes – like the crowd pleasing spaghetti bolognese, the tried and tested lasagne, and the never-fails-linguine-carbonara.
Tiramisu
Italy is all about the sweet life (La Dolce Vita), and this is no less true when it comes to dessert. Your kids will love this popular local pud, but won't believe you when you tell them it's made with cheese!
Cannoli
These Sicilian pastries are enjoyed by all Italians, and are often depicted in movies as favourites of 'The Mob', but don't let that put you off! The tube-shaped shells of fried pastry dough are filled with a sweet, creamy filling, and the only bad thing about them is knowing when to stop eating them.
Gelato
Ice cream is another Italian invention – so you'll be in the right country for ice creams at the beach, and it'll be the right climate for it too!
Biscotti
Literally meaning twice cooked biscuits, these are found in every nonna's kitchen for when the grandkids visit – they're great for dunking in your espresso too!
This is just the tip of the iceberg of fabulous child-friendly foods in Italy, as over time your kids will develop a palette for more adventurous examples of the Italian cuisine. The only question now is, will you be able to order them? Why not take our Italian level test to see how far you'll get down the menu! Buon appetitio!