Top 5 Albanian-English Translators to Enhance Your Language Skills
The Albanian language, also known as Shqip, holds a rich cultural heritage and is spoken by millions of people around the world. In today's interconnected world, bridging the language gap between Albanian and English is increasingly important for communication, learning, and cultural exchange. Whether you're an aspiring language learner or someone in need of quick translations, having access to reliable Albanian-English translators can greatly aid your endeavours.
→Sign Up Now: Free Trial Albanian Lesson With a Native Teacher!←
In this article, we present a list of the top five Albanian-English translators and dictionaries available online.
1.  Google Translate
Google Translate is a widely recognised and reliable translation tool. It offers a user-friendly interface, allowing users to input text or even entire documents for translation.
With its machine learning capabilities, Google Translate provides relatively accurate translations between the Albanian language and English. Moreover, it supports voice input and output, making it convenient for pronunciation practice or understanding spoken language!
Advantages of Google Translate
Quick and accessible translation service.
Availability across multiple platforms, including web browsers and mobile apps.
Offers suggestions for alternative translations and additional context.
2.  WordReference
WordReference is an online dictionary and translation platform that provides comprehensive Albanian-English language resources. It offers accurate translations and definitions of individual words, phrases, and idiomatic expressions, ordering each definition and usage of terms according to how frequent they are in the language.
What's more, the forum feature allows users to ask questions and seek further clarification, making it an excellent resource for language learners, and a much more interactive platform than your average Albanian-English translator.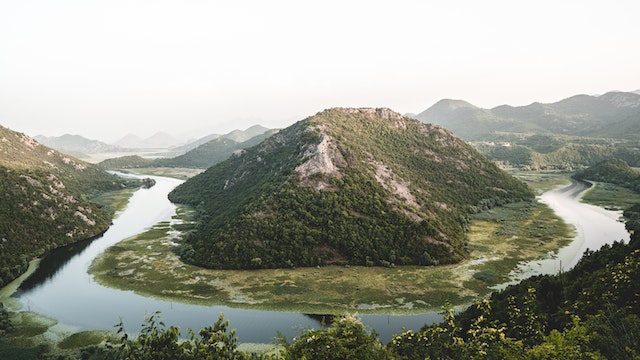 Advantages of WordReference
Extensive dictionary with a vast range of entries.
Provides additional context and sample sentences so learners can understand how translated words are used in real life.
An active user community for further language assistance and language-related fun.
3.  Reverso Context
Reverso Context is a powerful translation tool that provides translations in context. It offers a database of translated sentences and phrases, allowing users to understand how words are used within various contexts.
However, instead of creating artificial sample sentences like other Albanian-English translators, Reverso Context takes it a step further by presenting translations within real-life sentences and phrases taken from a vast database, providing a more accurate and nuanced understanding of the translated text.
Advantages of Reverso Context
Additional Language Resources: In addition to translations, Reverso Context offers valuable language resources such as conjugation tables and grammar guides. These resources assist users in understanding the finer details of language usage and improving their overall language proficiency.
Collaborative Approach: Reverso Context encourages user engagement and contributions. Users can suggest translations, correct existing translations, and provide feedback.
4.  Linguee
Linguee is a unique translation tool that combines the power of a dictionary with an extensive database of translated texts. All you have to do is enter the word or expression you're looking for and Linguee will browse the web to find examples in which these words have been used, including other websites, official documents, and literary texts.
This feature enables users to grasp the nuances of the translated words and phrases in different contexts, and also to find different ways in which to say the same word in Albanian.
Advantages of Linguee
Offers translations with real-life examples from both formal and informal sources for better understanding.
Displays bilingual texts, allowing users to compare translations side by side.
Provides suggestions for alternative translations based on context.
5.  MyLanguageExchange
MyLanguageExchange is an online platform that facilitates language learning and conversation exchange between language enthusiasts worldwide.
Here, users can connect with native Albanian speakers who are learning English and vice versa. Through messaging, voice chats, and video calls, users can practice their language skills, receive feedback, and gain cultural insights.
Advantages of MyLanguageExchange
Provides an opportunity for language learners to engage in conversation with native speakers.
Allows users to improve both their speaking and listening skills.
Offers a platform for cultural exchange and friendship-building.
Access to reliable Albanian-English translators and dictionaries is essential for effective language learning, communication, and cultural exchange. The list presented here includes versatile online tools, each with its own set of advantages.
By utilising these resources, language learners, travellers, and individuals seeking to bridge the language barrier can enhance their understanding, expand their vocabulary, and communicate more effectively in both languages. So, which of these Albanian-English translators will you choose?
Go Beyond Albanian-English Translators: Learn Albanian Now!
While online dictionaries and translators are great resources for language learning, they only present a small part of the complete language picture. To truly master Albanian, take a tailor-made Albanian course with one of our teachers here at Listen & Learn.
→Sign Up Now: Free Trial Albanian Lesson With a Native Teacher!←
With personalised learning plans and experienced language teachers, you can learn the language and reach fluency faster!
But, what sets our courses apart from other Albanian language programmes? Here are 5 key benefits:
Online or In-Person Lessons: With both online and in-person Albanian courses available, you can learn the language regardless of where you are. Do you want to learn Albanian in Dublin? We have you covered. Are you looking for Albanian lessons in Birmingham? We have the best instructors in the area!
Conversation-based Lesson Plans: Our experienced language teachers use a communicative approach, focusing on the speaking and listening skills needed to understand native Albanian speakers in everyday conversations.
Personalised Materials: We also offer online materials that students can access from their homes or on the go. With this level of convenience, you can accomplish your language goals from anywhere in the world.
Expert Feedback: Every lesson includes detailed feedback from your teacher. This allows you to track your progress in all four skills within the Albanian language and maintain a steady learning curve.
Innovative Learning Strategies: Our teachers use a variety of activities and strategies to keep students engaged, motivated, and excited about learning Albanian. What's more, they adapt their teaching methods to every learner's weaknesses and strengths.
Are you ready to go beyond Albanian-English translators and learn Albanian the Listen & Learn way? Contact us today and let's get started!