Travel Tuesday: New Sights with Latvia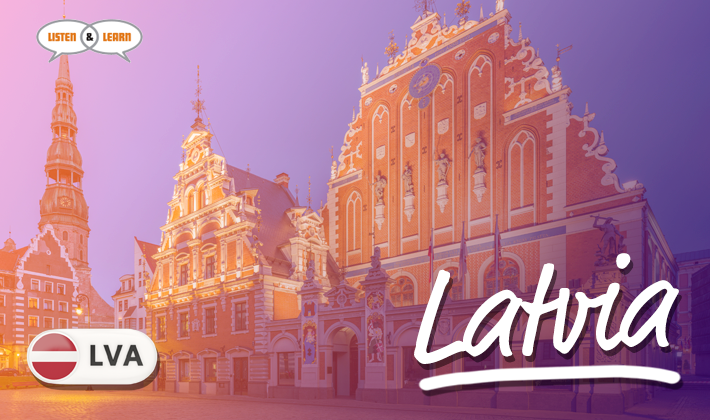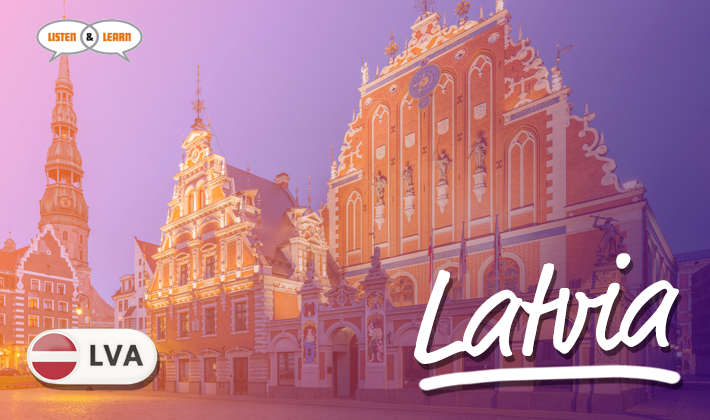 Sveiki!
That's
hello
to any non-Latvian speakers out there, if you hadn't already guessed. If you are lucky enough to be beginning your travel adventures this summer, may we suggest that you start out in Eastern Europe in the beautiful city of Riga. [caption id="attachment_3804" align="alignright" width="299"]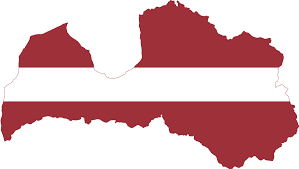 Photo via
Wikimedia
[/caption] Riga, the capital city of Latvia, can be found in the 'dip' of the country, almost on the Gulf of Riga, and is a popular stop and connection point for European bus companies
Ecolines
and
Lux Bus
. Let us entice you in to your next travel destination by giving you a brief look at this incredible country, and in particular its capital.
So let's start with some facts...
The population of Riga is around 640,000, with the main language spoken obviously Latvian. You will also hear a somewhat multicultural mix of German, Russian, and of course, English out and about on the streets. On many a street corner and in fact in most parks throughout the city, there are wifi spots to ensure that in Riga, you are always connected. Latvia happens to have the fifth fastest internet speed in the world. As well as being technologically-minded, Latvia is also one of the most environmentally-friendly countries. Perhaps this is because more than 50% of Latvia is actually forested. These forests are well worth a visit, especially
Pokaini
, but please be aware of ticks: both Lyme Disease and encephalitis are risks if you go into the forests in shorts instead of trousers! [caption id="attachment_3805" align="aligncenter" width="524"]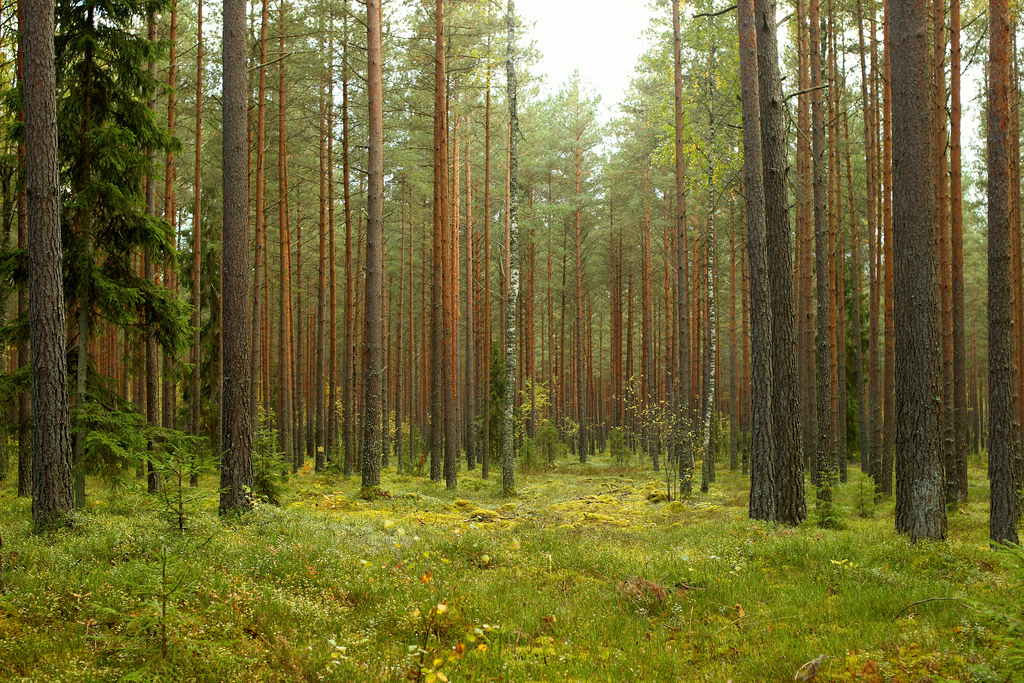 Photo via
Flickr
[/caption] It's a bit of a tenuous link following on from trousers, but did you know that Latvian tailor Jacob Davis partnered with Levi Strauss to produce the famous Levi jeans that we know and love today?
How about some things to do?
Sitting on the mouth of the river Daugava, water sports feature heavily in Latvian summer activities, with other popular sports being football and basketball. Latvia is one of only three countries in the world, alongside Canada and Finland, where
ice hockey
is the most popular sport. You can watch various sports from the river bank, enjoy a cool beer from many a sports bar around the city, or take part in an impromptu game of handball or tennis at many of the parks. Looking for a beach? Say no more!
Jurmala
is the only official seaside resort of Latvia, and is a mere 25km away from Riga itself. The
transport
in Latvia is fast, efficient, and oh so cheap: a single trip costs just over one euro and a 24 hour ticket only five.
Something a little cultural?
In Riga itself, you will be spoilt for choice if you enjoy discovering new architecture. From the
wooden architecture
that is lovingly maintained and restored, to the impressive UNESCO listed
historic centre
of Riga, there is something for you. [caption id="attachment_3806" align="aligncenter" width="480"]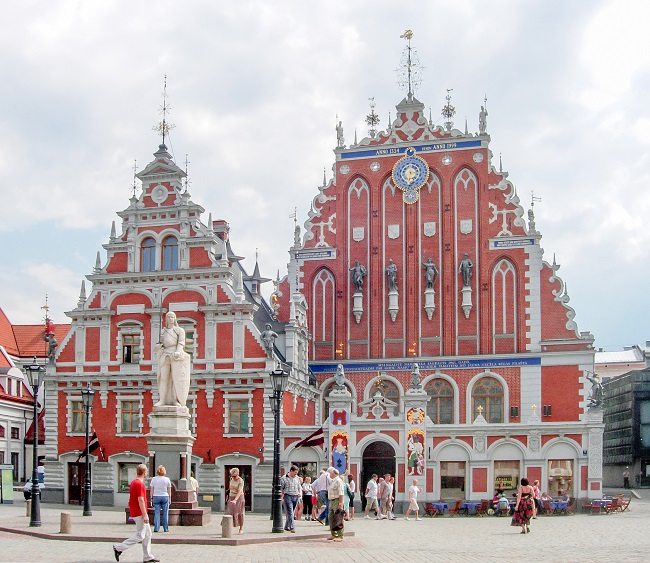 Photo via
Wikipedia
[/caption] The
Latvian Song and Dance Festival
takes place once every five years in Riga and is attended by more than 40000 people. Music and dance, especially of the folk variety, is incredibly important to Latvians, and in many of Riga's beautiful city parks, in particular
Kronvalda
, you will likely see meets and greets of various folk dancing and singing groups.
How about food?
Riga Central Market
is a must-see if you are interested in getting a look at local life in action. This market has been operating since 1876, and has both indoor and outdoor areas, attended daily by both residents of Riga and tourists alike. There is a large section dedicated entirely to flowers, and the smell here is simply incredible. Berries, cherries, and podded peas: if you're craving something fresh and healthy to eat then this is the place to go. Inside, you can sample breads, cakes, sausages, even beer. Essentially, whatever you can imagine there to be a market you are almost guaranteed to find here. Enjoy! [caption id="attachment_3807" align="aligncenter" width="499"]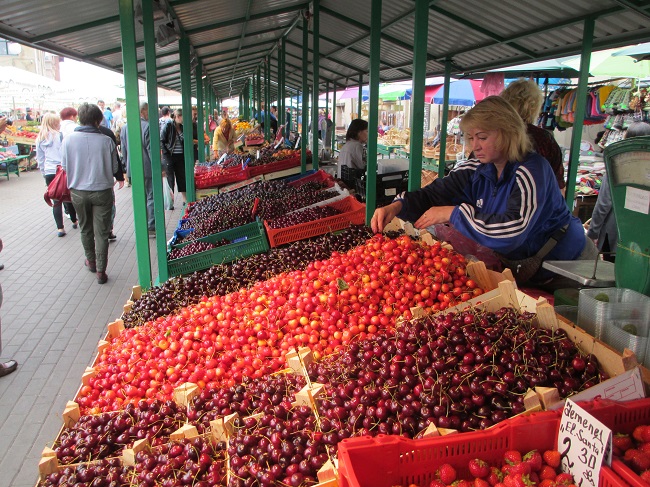 Photo via
Wikimedia
[/caption] If you're in a hurry, why not grab something to eat on the way?
Rimi
is one of the main supermarket chains in Latvia, and is probably the most recognizably 'western-style' store you will find, with a delicious range of bakery products including rye bread and fresh cakes, very cheap alcohol, and more ice cream than you will probably know what to do with. Also Russian dumplings. If that's your thing. Finally, let's look a little at the nightlife.
Ala
is
the
place to go, for both locals and visitors, if you want an eclectic mix of amazing Latvian food, a wide range of alcohol, live music and dancing at what feels like all hours. We would also suggest
Spot Kafe
for shots, karaoke and cocktails: definitely a must-see on a night out in Riga. And if the evening isn't complete without a dance, head to
Piens
, an all in one bar, cafe and club.
Learning a new language? Check out our free placement test to see how your level measures up!
Did you know that…
Allegedly Crocodile Dundee was inspired by Arvīds Blūmentāls from Dundaga in Latvia, who is alleged to have killed 10000 crocodiles. Looking for something to eat other than crocodile? Latvian chocolate brand
Laima
exports to more than 25 countries which makes it the largest exporter of confectionery in the Baltics. The company is 140 years old, and its products are made from
Forastero
, a cocoa bean native only to Gana, Africa.You can even take a look at how its chocolate is made by taking a tour around the
Laima Chocolate Museum
. And we hope this won't put you off your chocolate: Latvia has one of the highest rates of fashion models per capita in the world.
How can you resist?
[caption id="attachment_3803" align="aligncenter" width="469"]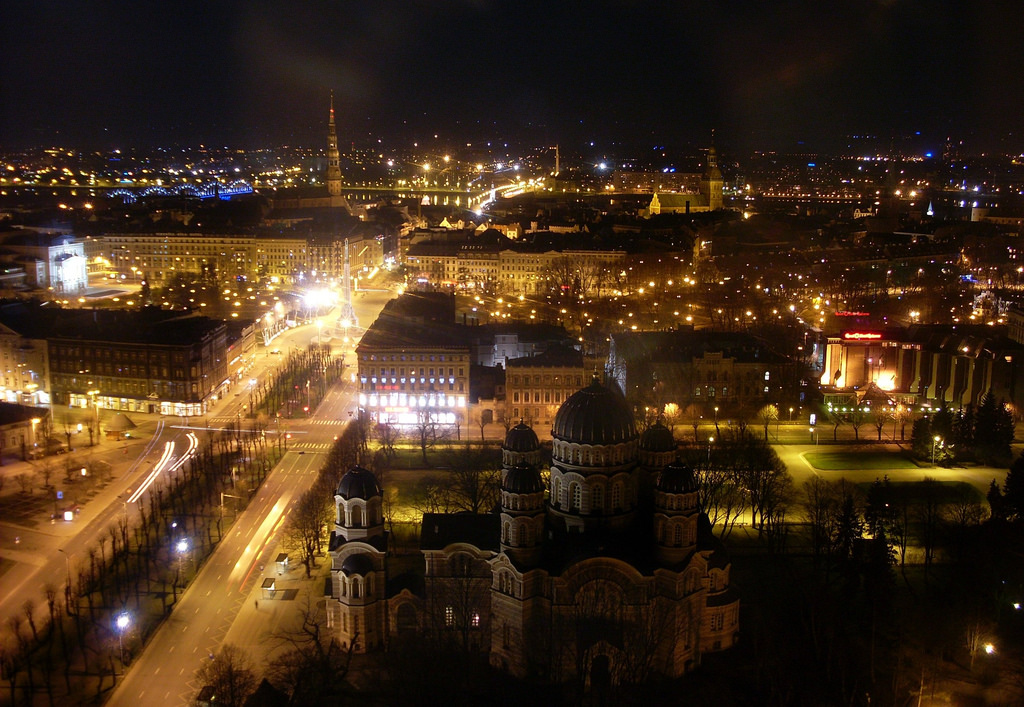 Photo via
Flickr
[/caption] With many backpackers taking a well-trod route between Tallinn (Estonia), Vilnius (Lithuania), and Riga, you are sure to meet many a new friend and exchange lots of new travel tips along the way. Riga is worth at least a couple of days out of your life: why not give it a try?
Priekā
! (cheers!)