10 German Films You Need to Watch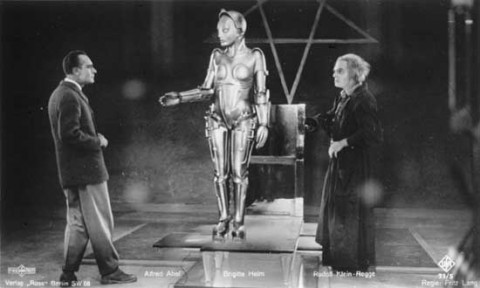 When you think of Germany, you don't automatically think of cinema, yet it has a long, prolific, and proud history of churning out millions of films, many of which have had international acclaim – and commercial success. Names like Maximilian Schell, Marlene Dietrich, Hans Zimmer, and Wim Wenders should be familiar to all film buffs, German or otherwise, and as it's so hard to rank films, especially as they're so subjective, we've gone for chronological order here, that way we don't have to choose between an ultimate classic and a more recent commercial hit!
1. Metropolis (1927)
Compared to today's standards, this silent movie is almost laughable, but as a pioneer of the Science Fiction film genre, it's quite remarkable. The first recognised science fiction feature film,
Metropolis
is set in a futuristic dystopia, but is ultimately a love story with a strong social commentary – and despite being the most expensive film made to that date (at approximately 5 million Reichsmarks) it wasn't initially a huge success. But future generations have recognised the advanced technical achievements of its director Fritz Lang, and it has been honoured as such by being added to UNESCO's Memory of the World Register – a record of documents, audio-visual materials, and archives of universal value.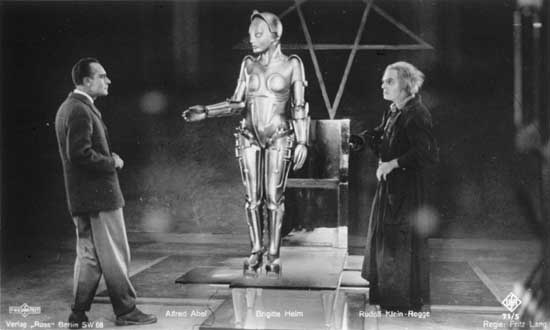 2. The Blue Angel (1930)
The Blue Angel 
is recognised as one of Germany's first major audible forays into the international film market, and launched a young Marlene Dietrich onto the world. Basically, a respected professor falls in love with Dietrich's nightclub singer character, and his ordered life spins out of control – if you've ever heard Dietrich sing "Falling In Love Again" you'll understand why!
3. The Tin Drum (1979)
The first of Germany's Foreign Film Oscar winners,
The Tin Drum
also won the coveted Palme d'Or at the 1970's Cannes Film Festival; not bad for a film based on a book that had legal action taken against it for its perceived pornographic and blasphemous content in 1959! The story is about Oskar Matzerath, a young boy who protests the passive nature of the people in Nazi Germany by choosing not to grow up, and using his drum as a symbol of opposition to what's going on around him.
4. Das Boot (1981)
Also based on a book of the same name,
Das Boot
means The Boat, and in this case refers to a fictional story of the crew aboard a U-Boat submarine engaged in the Battle of the Atlantic in 1942. Dealing with virtually impossible missions, boredom, and the ideology of those they serve,
Das Boot
was made for $18.5 million (USD) and grossed $80 million (USD) worldwide.
5. Buena Vista Social Club (1999)
Admittedly, this isn't a film, it's actually a documentary, but it was directed by a German, and produced by Germany, and if you haven't seen it – you must! Documenting how American musician Ry Cooder recorded an album with a group of legendary Cuban musicians, we guarantee this film will fire up a passion in Cuban music you never knew you had – and you'll add Cuba to your list of places to visit too!
6. Nowhere In Africa (2002)
Not surprisingly, most of Germany's critically acclaimed films are centred around the stories of WWII, and this one was so popular it won an Oscar for Best Foreign Film. Based on the story of a family that escapes Nazi persecution in 1938 by fleeing to Kenya, it follows the trials and tribulations they face there – especially as the war encroaches further onto the African continent.
7. Downfall (2004)
Another German war film, and another largely critically acclaimed and nominated for the Best Foreign Film category at the Academy Awards,
Downfall
depicts the final days of Adolf Hitler at the end of the Nazi reign in 1945. Based on books by historians, eyewitnesses, and the memoirs of Traudl Junge, one of Hitler's secretaries, the film caused controversy as the first film to break a previous taboo of not using film footage of Hitler, but actually having a German-speaking actor depict him.
8. Run Lola Run (1998)
Like the name suggests, this fast paced film directed by Tom Tykwer and starring Franka Potente, follows the story of a young woman who needs to get some serious money in a short space of time to save her boyfriend. The film won 26 awards around the world, is ranked as number 86 in Empire Magazines' top 100 World Films, and launched the international career of Potente – mainly recognised as Matt Damon's love interest in the Bourne series! [caption id="attachment_2141" align="aligncenter" width="500"]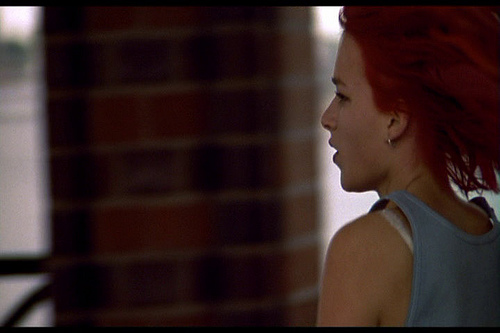 Photo by Jandy Stone[/caption]
9. The Lives Of Others (2006)
A personal favourite, this film gives you an insight into the paranoid and suspicious world of East Berlin in 1984, as an agent spying on a young couple gets absorbed into their world, and questions his role in the secret police. The film cost a mere $2 million (USD), and grossed more than $77 million (USD) internationally, and as well as winning numerous other awards, got the icing on the cake with the Best Foreign Film award at the Oscars that year.
10. The Counterfeiters (2007)
Based on a true story,
The
Counterfeiters
is also set in Nazi Germany, and depicts the life of Salomon Sorowitsch, a German Jew who was an exceptional counterfeiter, and how his skills were used to produce fake British currency in a bid to flood the economy and destabilise Britain. Inspired by the memoirs of one of Salomon's assistants, typographer Adolf Burger, this Austro-German film won the Best Foreign Film Oscar in 2007. Of course, this just a small sample of films to come out of Deutschland, which is by no means conclusive, and with a smidgen of German language knowledge these are even more enjoyable to watch.
You can learn the basics from the comfort of your own home, at work, or at a local office; find a German course in your city here.