11 Top Child-Friendly Places in Paris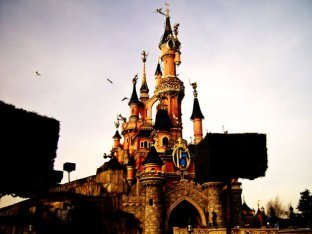 France's cultural and romantic capital city is often thought of as being the domain of lovers and couples.  There are, however, plenty of places to take the children when visiting this captivating city. Some of the best places in Paris for children are:
1. The Eiffel Tower
Even kids cannot help but be impressed by the looming iconic metal tower and the fabulous birds' eye views from above.  There are often vendors and street performers at the bottom too for added entertainment.
2. Jardin du Luxembourg
As well as being a charming Renaissance garden with plenty of space for children to run and play, one section is entirely devoted to keeping the little ones happy.  There are slides, swings, and other typical play ground equipment, as well as a charming carousel and an old puppet theatre.
3. The Pompidou Centre
Away from the main masterpieces of this world-famous museum you will find several areas aimed at children of different ages. Espace 13 / 16 is great for teenagers, whilst the Galerie des Enfants has lots of interactive displays and hands-on exhibitions that are perfect for amusing smaller kids.
4. Notre Dame Cathedral
Whilst adults admire the grand and imposing Gothic architecture, children are usually fascinated by the leering gargoyles that watch over the grounds.
5. Natural History Museum
Within the Natural History Museum you will find parks, gardens, play areas, and a zoo.  There is also a section of stuffed animals!
6. Cite des Enfants
Designed with children in mind, this terrific children's museum has a wide selection of activities and exhibits to keep younger members of the family entertained and enthralled for hours on end.
7. The Conciergerie
Older children are likely to enjoy the eerie atmosphere of the Gothic vaulted halls within the old Medieval Palace.  Venture into the grisly cells, where you can see a gruesome guillotine blade on display.
8. Parc de la Villette
Parc de la Villette is a futuristic park and play area, with many different things for kids to see and do.  Designed to spark imagination and inspire fun, it is a perfect place to spend a few joyful hours in Paris.
10. Paris Beach
In the summer, the sands along the banks of the River Seine are a hive of activity.  Bouncy castles, outdoor games and activities, food and drink stalls, and concerts all create a jovial beach atmosphere.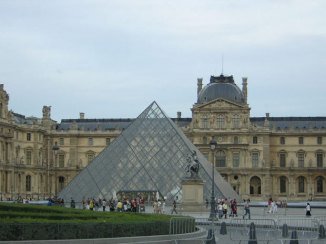 11. Jardin d'Acclimatation
The 19th century children's park manages to combine an air of old Paris with modern rides and play things.  It is novel and unusual, and kids can ride on the small train, see various animals in the zoo, wander along the boardwalk, run, play, and have fun!  There is a cool jungle boat ride too, surrounded by period characters.
Bonus:  Of course, no mention of child-friendly attractions in Paris is complete without mentioning the nearby Disneyland!  Two parks, various hotels, a golf course, Disney Village, and much more, create a magical and spellbinding time for the whole family.  There are over 50 different rides and attractions, as well as shows and parades featuring all the favourite Disney characters.  Disneyland Park has a mixed selection for all, and Walt Disney Studios Park has a focus on the big screen.  In Disney Village you can shop, eat, drink, dance, watch live entertainment, catch a movie, and more! Who said that Paris isn't friendly?!
Paris can be a wonderful getaway when travelling with children of all ages.  Of course, travelling with children can pose separate challenges as to when you travel alone or with friends.  Being able to speak some of the local language will help immensely.  Feed, water, and entertain your little ones with ease, remove communication barriers, and impress your little darlings with your knowledge of another language!  Know your oh-la-la from your a la carte, your jardin from your gendarme … understand what escargots and moules are on a menu!  Find the toilet quickly and easily in those moments of dire need!  Test out your current level of French and learn some essential travel phrases to make your trip even more easy and fun!