Our Foreign-Language Winners of Cannes Film Festival 2022
The Cannes Film Festival is one of the most important film festivals in the world. Held every year in the south of France, it is a prestigious event that draws some of the biggest names in cinema. Some of the most successful movies to premiere at Cannes include "The Godfather," and. "The Intouchables". More recently, the festival has graced us with modern classics like "Pulp Fiction," and "The Artist." These movies went on to be critical and commercial successes, and they are just a few examples of the great talent that the Cannes Festival has attracted since its inception in 1946. But what about foreign language films? Which are the winners of Cannes Film Festival 2022 for language-lovers?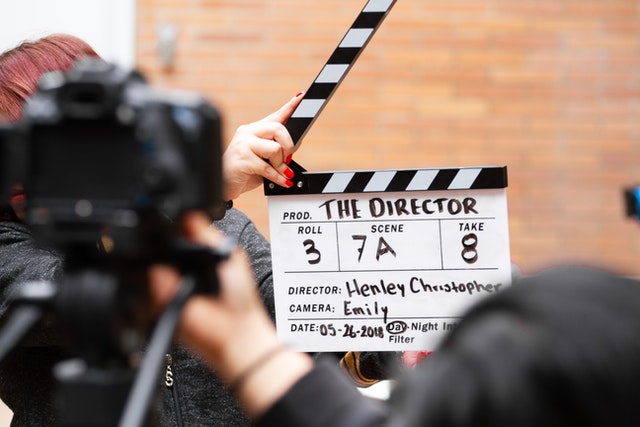 Because Cannes is not just the place where Hollywood masterpieces are premiered; it is also a favourite festival for international ateurs. If you've followed this year's lineup on social media, you know that this year's festival was no exception. Once again, it boasts truly amazing, risky, original films from all over the world being screened to the lucky few that got tickets!
→Sign Up Now: Free Trial Language Lessons With Native Teachers!←
In this article, we will take a look at five Oscar-worthy features from this year's Cannes Film Festival.
 1. Pacification, directed by Albert Serra (French, Tahitian)
Loosely based on historical events that took place in French Polynesia in the late 1990s, Pacification is Albert Serra's most wildly expressive film to date. On the French Polynesian island of Tahiti, two French soldiers have a mission to pacify the locals after a series of violent protests. The film follows their journey as they attempt to win over the trust of the Tahitians, with mixed results.
The production, which is visually stunning, is a slow-burning film that offers a rare glimpse into the culture of Tahiti and its people, and an insightful look at cross-cultural relations in general. If you love languages, you'll also appreciate the film's use of Tahitian and French. Unlike what happens in most Hollywood features, the portrayal of these languages here is thoroughly authentic.
2. EO, directed by Jerzy Skolimowski (Polish)
The world is a mysterious place, especially when seen through the eyes of an animal. This is the journey of EO, a grey donkey with melancholy eyes who was born in a Polish circus. Throughout his life, he meets people (some good, some bad), and he gets to understand joy and sorrow. And, just like his human friends, he experiences both incredible strokes of luck and unexpected disaster. But never, at any time, will he lose his innocence.
This is a heartwarming film that will make you see the world in a whole new light. Skolimowski's use of animal point-of-view shots is particularly effective. Plus, the donkey's character is so well-drawn that you can't help but feel for him as he goes through his ups and downs. For language enthusiasts, this is a welcome opportunity to hear Polish spoken authentically in a film with a modern setting.
3. R.M.N, directed by Cristian Mungiu (Romanian)
After leaving his job in Germany, Matthias returns to his hometown, a multi-cultural town in Transylvania. He reunites with his son, Rudi, who has grown up without him, with his own father, Otto, and with Csilla, his ex-girlfriend.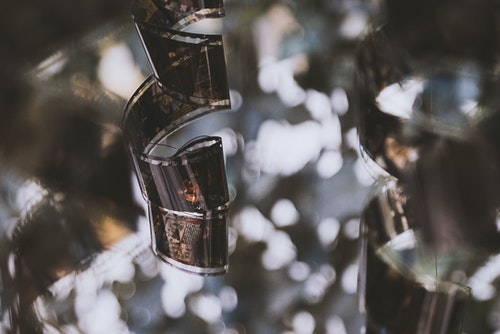 One day, the factory that Csilla own decides to hire foreign workers. As a result, the peace of this small community will be disturbed, and the unrest will affect both adults and children. This is a movie about old frustrations, conflicts and passions breaking the apparent peace of the community.
Cristian Mungiu is one of the most important voices in Romanian cinema. And this film is a perfect example of his mastery. The way he captures this multi-ethnic town and its people is sensitive and believable, and the slow-burning tension that builds throughout the film is just incredible. In R.M.N, our readers will also find a rare opportunity to see Transylvania and the Romanian language portrayed in a prestigious production.
4. Holy Spider, directed by Ali Abbasi (Persian)
Set in Iran, Holy Spider follows a journalist from Tehran who immerses herself in the most reputable neighbourhoods of the holy city of Mashhad to investigate a series of femicides. However, she soon realizes that the local authorities are in no hurry to resolve the gruesome crimes.
As the journalist gets closer to the killer, she also starts to understand the religious and social context that allows such crimes to go unpunished. This is a magnetic thriller that provides a rare glimpse into Iranian society, its customs and its people. It's also a fascinating and eye-opening film metaphor about violence against women and how society responds to it.
5. All that Breathes, directed by Shaunak Sen (Hindi, Urdu)
In one of the most consulted cities in the world, rats, cows, monkeys and hogs jostle cheek-by-jowl with people in one big ecosystem. All that Breathes is the tale of two brothers who become friends with a bird -- the black kite.
From their cramped basement, the "kite brothers" tend to thousands of these spellbinding birds that fall from New Delhi's polluted skies. The relationship between this Muslim family and the neglected kite grows into a poetic saga about the city's deteriorating ecology and social conflicts as environmental toxicity and political unrest rise.
The film offers an intimate look into the lives of those who live on the fringes, eking out a living in one of the busiest metropolises on earth. It's also a film about brotherhood and how, despite their differences, they love each other.
From a linguistic perspective, this touching and lyrical film provides an interesting display of Hindi and Urdu. Throughout the film, these two languages intertwine to reflect the complex linguistic dynamics in India.
So, there you go. These are our foreign-language winners of Cannes Film Festival this year. But not so fast. If you are an English learner, there's something for you as well.
Bonus Film: Crimes of the Future, directed by David Cronenberg (English)
This Canadian film is a surrealist sci-fi drama about a dermatologist, Adrian (played by Viggo Mortensen) who specializes in treating a new generation of people who have developed mutations due to exposure to cosmetics and other chemicals. Though the story takes place in the future, it feels like it could be taking place in our own world. As a result, what we see is even more eerie and effective.
Cronenberg is a master of body horror, and this film is no exception. It's full of beautiful cinematography and excellent acting by Mortensen, Kristen Stewart and Léa Seydoux. But it's also very strange and will definitely leave you thinking long after the credits have rolled.
But even if you're put off by Cronenberg's devotion to strangeness, you will not be let down by the amazing performances on display. Kristen Stewart, who plays the role of Adrian's assistant, is an unexpected standout in the film. She brings a sense of realism and grittiness that makes the story all the more effective.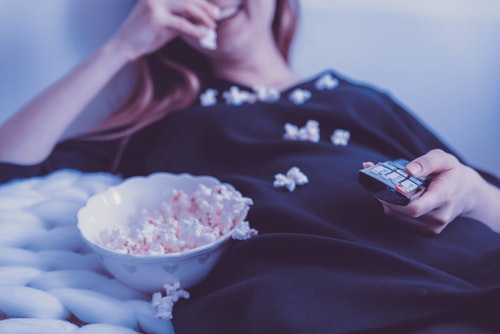 Watching International films is a great way to learn languages. They provide a realistic view of the culture and the language spoken in that country, and they offer an opportunity to hear the language spoken authentically. But when these movies have been chosen among hundreds of features to be shown at the most prestigious film festival, you also know that they will be good.
→Sign Up Now: Free Trial Language Lessons With Native Teachers!←
If you want to go beyond these indisputable winners of Cannes Film Festival 2022 and learn more about the languages and cultures mentioned in this piece, send us a quick message and we'll pair you up with a native teacher of whatever language you want to learn for a completely personalised trial lesson.