7 Films That Prove Spanish Hollywood Is Alive And Kicking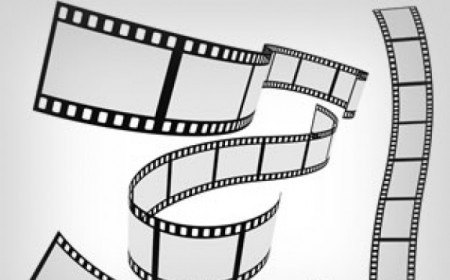 Spain is a complex country of religious and social diversity, passionate people, a long, historic political struggle, a varied and rich culture, and it has seen its fair share of horrors too – all of which are beautifully represented in many of the great Spanish films.
Along with most of its Latin counterparts, Spanish language films have become the sweethearts of awards ceremonies, film festivals, and the film buffs DVD collection, and many of its stars have made the leap into the American mainstream market. So with so many to choose from, which are the ones not to miss?
Eighteen Spanish films have been nominated for Best Foreign Language Film Academy Awards, with four must-sees taking out the highly respected category – the first being José Luis Garci's Begin The Beguine in 1982; Fernando Trueba's Belle Époque in 1993; Pedro Almodóvar's All About My Mother  in 1999; and Alejandro Amenábar's The Sea Inside in 2004.
Of course, there are many Spanish actors who have broken into the American market, with both Javier Bardem and Penelope Cruz being highly successful and both being nominated for three Academy Awards and winning one each – for No Country For Old Men and Vicky Cristina Barcelona respectively.
1. Begin Beguine
Based in the 1980's but with a background from the 1930's Civil War, Begin Beguine sees a noble prize winning writer return home to Spain after 40 years, and the trials and tribulations that follow.
2. Belle Époque
Set in war torn, politically divided 1930's Spain, this film about a young soldier wooing a household of sisters is funny, insightful, charming, and warm – and was a launching pad for a young Penelope Cruz.
3. All About My Mother
Almodovar is the king of the Spanish film industry, and is treated like royalty in his home country, and increasingly, abroad – and it was this film that sealed his status.
The film follows a mother who has lost her son in an accident, as she searches for his father, and all the characters she meets on her journey of discovery. Cruz appears again, but this one is all about formerly exiled Argentinian actress, Celia Roth – one of Almodovar's muses.
4. The Sea Inside
Amenábar's Oscar winning biopic about Ramon Sampedo is the remarkable true story about a Spaniard who fought to end his life for 30 years following a diving accident that left him a quadriplegic.
The film was controversial for its pro-euthanasia theme, but was critically acclaimed, commercially successful, and actor Bardem's Hollywood career was set on a trajectory path for stardom.
5. Talk To Her
Almodovar again, this 2002 film was highly acclaimed, and was ranked in the Time magazine 100 greatest films ever.
The story looks at the parallel lives of two men affected by two women in comas – one a suicidal female bullfighter and the other a professional dancer. This film was a break away from Almodovar's usual women focussed storyline, with the male leads taking on that role.
6. Don't Be Afraid
Director Montxo Armendariz's film about sexual abuse is a harrowing, yet sensitive portrayal of struggle and recovery, as a young woman copes with the impact her relationship with her father has had on her life.
7. Open Your Eyes
Amenábar's film is a movie buff's dream come true, with complex plot lines, drama in spades, visually beautiful, and starring actors of the highest calibre: Eduardo Noriega and Penelope Cruz – it's not surprising Hollywood snapped up the rights to the film, and tried to make their own disappointing version of it (Tom Cruise's Vanilla Sky).
You'll be an honorary Spaniard if you watch all of Almodóvar and Amenábar's films, and if you've got a grasp on the Spanish language already, this experience will give you a full grip. But if you don't, it's easy to learn, just ask the billions that have already!
Of course, this is just a wee sample of Spain's rich film heritage, and there are hundreds of brilliant Spanish speaking films too, so tune in next week when we have a look at what their Latin American cousins have to show.