9 Top Child-Friendly Places in Madrid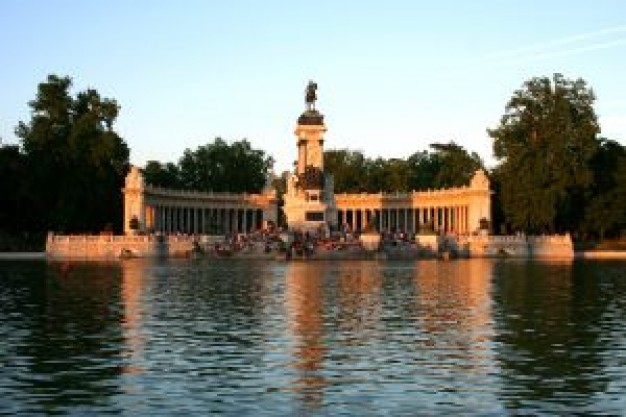 Madrid is widely known as being amongst one of the most child-friendly cities in the whole of Europe. Spain is celebrated for being welcoming to families, and its capital city embodies the wonderful Spanish attitude towards, and love of, children.
As well as a wide selection of places to stay, usually offering equipment and facilities sought by those travelling with children, there are also many child friendly restaurants and cafes across the city.  In fact, children are allowed, and welcomed, in most eating places in Madrid. Numerous activities and attractions help to keep the little ones entertained and amused in Madrid.
With many pedestrian areas, Madrid is safe for wandering around with children.  Plenty of parks and green spaces provide ample places for children to run, play, and let off steam.
Some of the best child-friendly places in Madrid include:
1. Royal Palace
This is perhaps best suited for children over the age of about 6.  The bright, colourful, and varied displays can captivate kids, and boys especially often love the armoury.
2. Madrid Zoo
Children of all ages can often spend hours watching the variety of animals that call Madrid Zoo home.  With ditches used to contain the animals rather than fences, it has a nice open atmosphere.  The aquarium has a great selection of different aquatic animals and colourful fish, there are dolphin shows, and there is also a restaurant and a gift shop.
3. CosmoCaixa
The science museum has many interactive and interesting displays, with those that are suitable a wide age range. Children also often enjoy the planetarium, where they can learn more about the universe in which we live.
4. Aquapolis
The fun water park has pools, slides, chutes, sunbathing areas, and more to keep the whole family happy.  It is a great day out for adults and kids alike.
5. Museo Cera
Kids usually love marveling at the incredibly life-like figures in this great wax museum.
6. Retiro Park
One of the most popular parks in Madrid, the large Retiro Park has plenty to keep kids happy.  There are charming puppet shows that are likely to leave kids laughing and parents with a sense of nostalgia, a delightful boating lake, picnic areas, play grounds, clowns, statues, fountains, interesting buildings, and cafes.  In the summer months there are many outdoor concerts and shows at the park.
7. Faunia
Another animal attraction in the Madrid area, Faunia is a terrific animal park with various zones and a wide selection of animals.  You can take a stroll through the jungle, watch the penguins in the snow, and get up close and personal with lovely squirrel monkeys.
8. Parque de Atracciones
This fun theme park has rides suitable for all the family, great shows that offer a laugh a minute, various eating and drinking outlets, and it is an ideal place to enjoy some quality family time in Madrid.
9. Football Attractions
Many older children, especially boys, will really appreciate a visit to a football related attraction in Madrid.  Whether you take them to watch a match, or on a tour of Real Madrid's home ground, this is sure to be a huge hit for all footie fans.  It can be a great father and son bonding experience too!
With such a wide selection of things to do and see as a family, get your bags packed, dust off your language skills, get your flight booked, and take the whole family somewhere cultural, fun, interesting, and very, very friendly!