A Language Chronicle of Albanian and the Land of the Eagles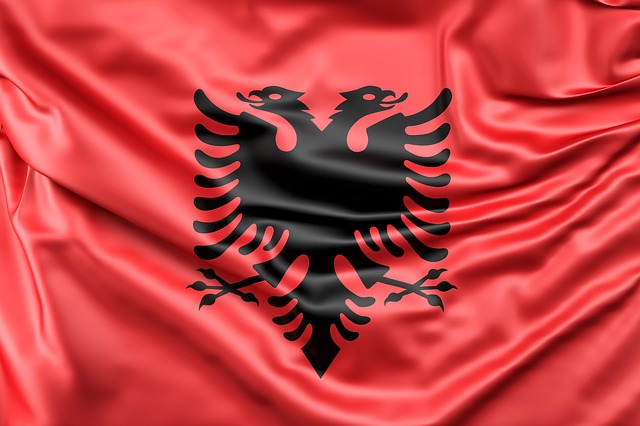 It's all very well being a champion of all things languages, but what's the point in that if there are a vast amount of languages that we still manage to overlook? We'd like to rectify that, or at least, begin to. Let's start with a look at Albanian, a language that might not sit high on popularity lists of languages to be learning, but still deserves a little recognition. [caption id="attachment_4511" align="aligncenter" width="512"]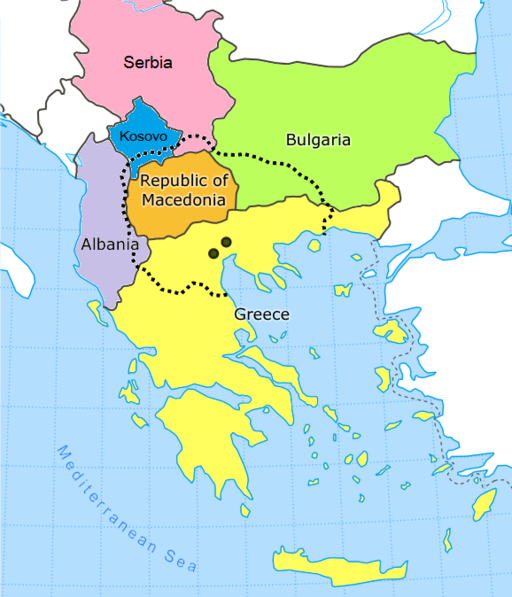 Photo via
Wikimedia
[/caption]
A distant cousin?
Something you perhaps weren't aware of about Albanian (we're sure there's a list), is that it is part of the Indo-European language family. It has its own separate branch, of course, which makes it something of a language isolate, but instead of getting into the heavy linguistic side of things, let's look a little more at the language itself. Albanian is spoken by approximately five million people, and has four distinct dialects:
Gheg
,
Tosk
,
Arbëresh
, and
Arvanitika
. Today, it is spoken predominantly in Albania, Kosovo, and the Republic of Macedonia, as well as to a lesser extent in parts of Southern Europe with an Albanian population. Albanian uses the Latin alphabet for its writing system, and there's even an Albanian version of Braille. It is an official language in Albania and Kosovo, and a recognised minority language in Italy, Montenegro, Serbia, Croatia, Romania, and Macedonia — where parliament is soon to debate its upgrading to an official language. [caption id="attachment_4512" align="aligncenter" width="640"]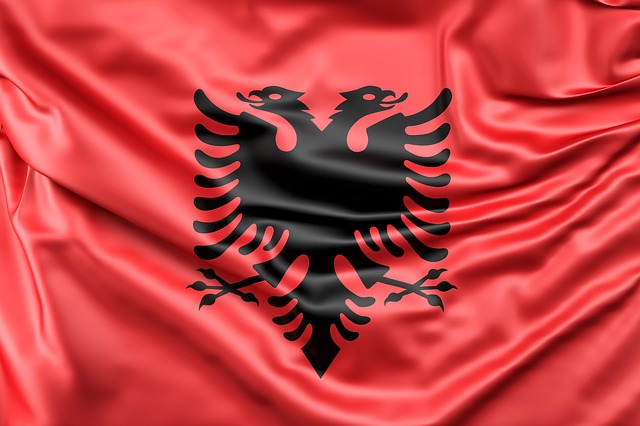 Albania via
Pixabay
[/caption]
So why is that important?
Ethnic Albanians make up around a quarter of the population of Macedonia, at 2.1 million people. Current legislation states that in regions of Macedonia where the number of Albanians exceeds 20% of the local population, Albanian is already an official language — which at the moment makes Albanian official in places in the north and west of Macedonia only. Back in 2001, a peace deal was put in place following a period of fighting between Albanian insurgents and Macedonian security forces. It's taken quite a few years to get there, but now the main ruling Social Democratic Party, along with their Albanian coalition partners, are finally motioning for Albanian to be made official as part of that deal.
What does that mean?
If made official, Albanian will be used in places such as municipalities, hospitals, and courts. And as well as that, two key parts of the law are being sent to the Venice Commission for evaluation to check they are in line with the constitution, which if successful, would lead to bilingual banknotes and uniforms for the army and police. For citizens of any country that has experienced a coalition government, it's easy to see why this decision might cause conflict. The former ruling party VMRO-DPMNE are accusing the Social Democratic Party of offering too many concessions and in doing so betraying Macedonian interests; they might not be saying the words 'to keep in power' out loud, but the implication is clearly there.
Learning a new language? Check out our free placement test to see how your level measures up!
The Social Democratic Party, of course, would deny any such accusation. Their stance on recognising Albanian as an official language of Macedonia is that it will "
create an inclusive society and an inclusive political system, [...and] maintain the unity and the common sense of purpose among all the peoples of this country
," (Jess Baily, US ambassador to Skopje). For the Albanian speakers living in Macedonia, surely official recognition and validation of their language can only be a good thing. [caption id="attachment_4509" align="aligncenter" width="360"]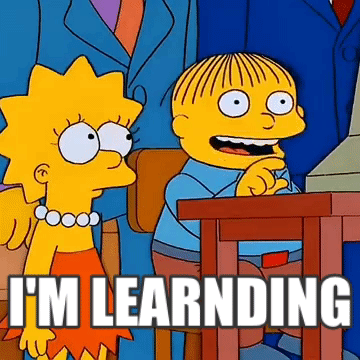 GIF via
Giphy
[/caption]
The more the merrier!
As language enthusiasts, we could offer a blanket
all languages are good languages
response, but we are not politicians, and we are not living in Macedonia; we do not know what the general public response might be to waking up to bilingualism everywhere and being expected to accept that as the norm. However. We wouldn't be
us
if we didn't get a little excited at the prospect of promoting languages, so putting (important) politics to one side for a moment, here are a few words and phrases in Albanian that might assist you in your future visits to Macedonia (and Albania, and Kosovo, naturally).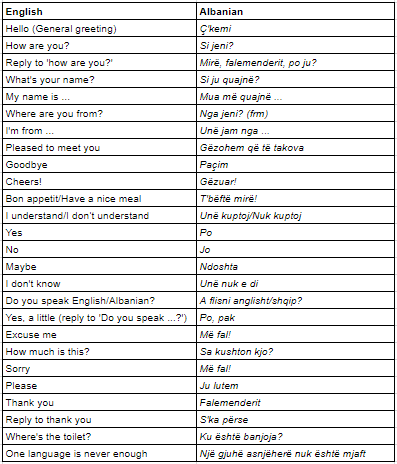 We hope this little taster has piqued your interest even just a little in the language that is Albanian — or has inspired you to look into that language you're considering learning for yourself!