Music and Language: 10 Artists Who Inspire Language Learning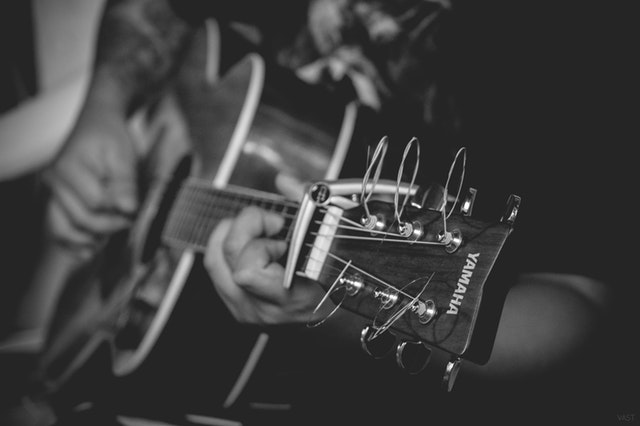 We might have mentioned this once or twice before, but we are big believers that listening to music is a great way to help you learn a language. Our message here today is twofold; first, to give you a few examples of non-English artists who might enhance your own language learning journey, and second, to provide inspiration through bands and artists whose first language isn't English, yet produce their music in it. There may be earworms ahead; you have been warned. [caption id="attachment_4302" align="aligncenter" width="640"]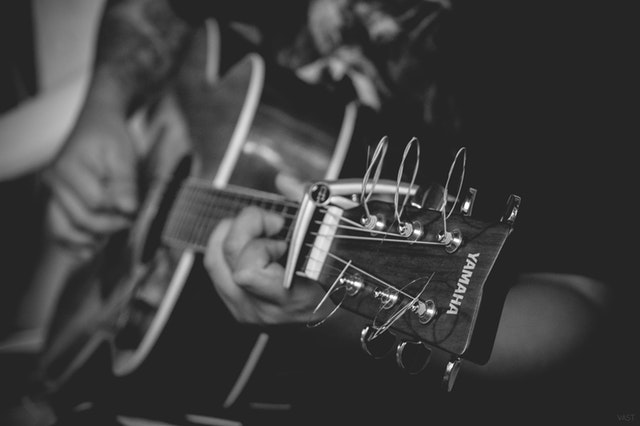 Photo via
Pexels
[/caption]
1. Rammstein
It would probably be a failure on our parts not to have Rammstein on the list of 'famous artists who don't sing in English'. With German as their native language, Rammstein have amassed a huge following of people who understand their lyrics word for word, and others who just mouth along, or who have been encouraged to learn German by listening to songs like Sonne and Ich Will.
2. Sigur Rós
This Icelandic band has been around since 1997 and their style straddles a fair few genres, from experimental rock to dream pop. Okay; perhaps Icelandic isn't on the list of most popular languages to learn, but give this band a listen and you might start asking why. And if the name Sigur Rós is floating on your peripheral, it might be due to Game of Thrones; Joffrey threw money at them to stop them singing not long before meeting his very timely death in The Lion and The Rose. Karma, and all that.
3. Zaz
This French singer-songwriter has been gracing us with her beautiful voice and lyrics since 2001. Like Ed Sheeran, Zaz started her singing career busking, and is now an international star with fans the world over. Zaz is credited with being one of the artists to help reshape France's music scene.
4. TFBoys
Despite the unfortunate label of 'China's answer to Justin Bieber', this boyband have, since 2013, been praised by both fans and China's mainstream media alike for their uplifting songs that have matured along with its members. It's near on impossible to find a band more wholesome; you are far more likely to hear about this Mandarin-speaking group's performance in school than you are to hear any instances of unseemly behaviour.
Learning a new language? Check out our free placement test to see how your level measures up!
Singing in English
And now it's over to those artists who do just that - but aren't native English speakers themselves…
[caption id="attachment_4300" align="alignright" width="480"]
GIF via
Giphy
[/caption]
5. Of Monsters and Men
This band from Reykjavik are one of those who contribute a lot to discussions that generally begin with 'they're not English? How?' because there is no way of knowing from the way they sound that their native language isn't actually English. Their song
Little Talks
had a period of seeming to be on every advert out there, and the band are currently touring to promote their album
Beneath The Skin
.
6. Tiffany
Tiffany is from Girls' Generation/SNSD, a hugely popular South Korean girl group who are at the forefront of much of the rise of K-pop. Tiffany's solo career is a huge success as well, singing in both Korean and English. Her debut solo album and single of the same name, I Just Wanna Dance, was released in May 2016, much to the delight of her international fanbase.
7. Björk
There isn't anything that really needs to be said about Björk, is there? This Icelandic artist is a singer, songwriter, producer, DJ, and actress, with a career that has seen her win multiple international awards. Björk is the epitome of what it means to be an individual, and whilst her English may still at times have a clipped quality about it, there is no doubt that she is confident in its use, both lyrically and in conversation.
[caption id="attachment_4301" align="alignleft" width="359"]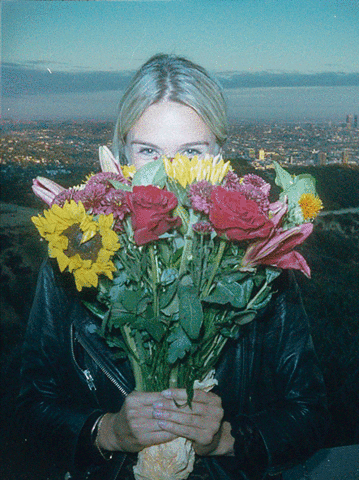 GIF via
Giphy
[/caption]
8. The Rasmus
The Rasmus blasted on to our MTV screens with various versions of music videos for their song
In The Shadows
in 2003, but by then, the album the song came from,
Dead Letters
, was in fact their fifth studio album - The Rasmus have been around a while. All of their studio albums are produced in English, and it is a strange thing to hear Lauri Ylönen sing in his native Finnish when we are so used to hearing him in English.
9. Tove Lo
Tove Lo is a Swedish singer-songwriter who is another of those 'I can't believe they're not English' artists - you really cannot tell from any of her music that English isn't her native tongue. Tove Lo has been supplying us with electropop to fill our clubs since 2006, and doesn't look in danger of going out of favour any time soon. So. Whilst we're not necessarily suggesting the best way to improve your English is to start a music career in your target language, we hope you've been inspired enough by the artists above to get back to your language studies… or at least to find some music to help you learn!