Six Surprisingly Bilingual Celebrities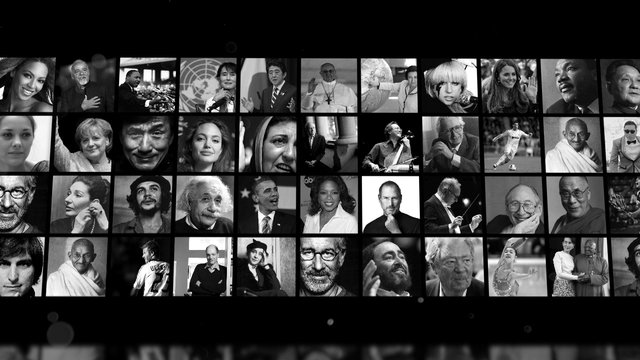 Learning a second language is something incredibly exciting and it is also something that anyone can do. Of course, there is no way of telling just by looking at someone how many languages they speak. If you want proof of this theory then check out a few famous people you would never have guessed are bilingual.
Will Smith – Spanish
I remember seeing Will Smith give a TV interview in Spanish a few years ago when I was first studying the language. He gave the impression of understanding what was being said to him but not being completely confident with the talking part (just like anyone who is learning a new language). He has given more interviews in Spanish lately and the last one I heard sounded pretty good. Apparently he practises it at home with his family.
Why did Colin Firth learn Italian? Like many people who study a second language, he did so because his partner speaks it. He married Italian film director Liva Giuggioli in 1997 and they split their time between Italy and the UK. They have two kids who speak Italian and Colin is said to now be fluent in the tongue.
Sandra Bullock – German
You didn't know that this actress could speak German, did you? Maybe a director could make use of it in one of her films some day. Sandra learned German because her mum was born there and sang opera in German. People who speak German say that she is very good at it. In fact, she gave an acceptance speech in German at the Bambi Awards in Germany in 2000. You can check it out on YouTube if you don't believe me.
Charlize Theron - Afrikaans
In the case of Charlize Theron, English is the second language she speaks. She was born in South Africa and Afrikaans is actually her mother tongue. She shows Piers Morgan how to do it in this interview.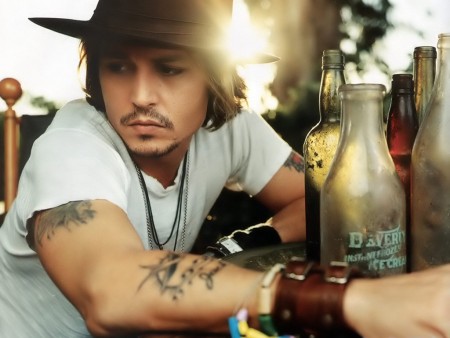 Johnny Depp – French
Another famous person you might not know is bilingual is Johnny Depp. See, even incredibly cool guys sit in front of a grammar book for hours and worry about conjugating the past participle. Like Colin Firth, Johnny seems to have learned a language due to his (ex)partner Vanessa Paradis, of Joe le Taxi fame.
Gwyneth Paltrow – Spanish
I was amazed the first time I saw Gwyneth Paltrow give an interview in Spanish. She spoke it incredibly well and I assumed that her family was of Spanish descent. However, after a bit of investigation I discovered that she spent a year as an exchange student in Spain and learned the tongue then. She visits Spain regularly and pops up on Spanish telly from time to time.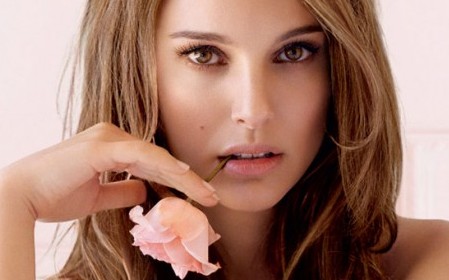 Natalie Portman – A Whole Bunch of Languages
Of course, some people aren't happy learning just one extra language. Natalie Portman can speak Hebrew, Spanish, German, Japanese and a bit of French.  English and Hebrew are her native languages, and her impressive linguistic skills can be credited to her long-lasting interest in foreign languages.
Do you know of any other stars who can speak a foreign language?