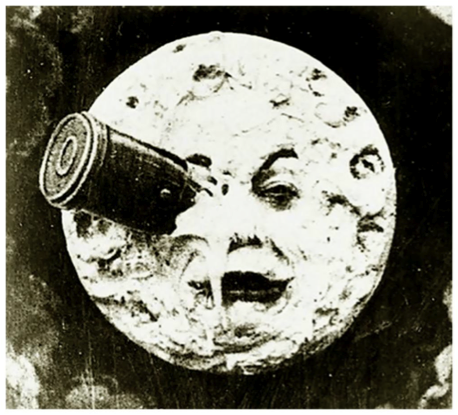 When you think of French films you think of lust, love, romance, noir, drama, and passion, but you'd be wrong, there's so much more… of all of the above!
Actually, French films cover every genre, anyone who's seen Amélie will know it for its whimsical style, and if you've seen Delicatessen you'll recognise quirky horror, and then there's the comedy genius of The Dinner Game.
Film is considered an art form in France, and is revered and respected by the industry and the paying public, both at home and abroad – which is evident in the commercial success and international acclaim so many of its films garner.
1. Betty Blue (1986)
My first foray into French films, and its impact still affects me today – and I still have the poster on my wall! Set in a remote, weather beaten location, the troubled but beautiful Betty battles her demons and her devotion to her lover Zorg – romantic, funny, and disturbing… bring a tissue!
2. Amélie (2001)
This whimsical romantic comedy about a waitress who tries to make everyone around her happy, is the most commercially successful French language film in the United States, won acclaim and awards around the world, and launched the international career of its star, Audrey Tatou.
3. Diva (1981)
This thriller became a cult classic for its stylistic cinematography, fantastic soundtrack, and weaving story of murder, blackmail, romance, and just a touch of stalking!
Diva started the 'Cinéma du look' movement of the 1980's, which favoured style over substance, was visually slick, and featured alienated characters that represented the disillusioned French youth of the era.
4. Subway (1985)
Like Diva, Subway was considered part of the 'Cinéma du look' movement, with a fleeing protagonist who finds a community of misfits and criminals in the underground tunnels – and finds a bit romance while he's there too!
5. Au Revoir Les Enfants (1987)
Written and directed by Louis Malle, this autobiographical film set in Nazi occupied France tells the story of a Jewish boy hidden by priests in a Catholic boarding school – funny, heart wrenching, and beautifully made, this is one for everyone to watch.
6. Rust and Bone (2012)
This romantic drama with the beautiful Marion Cotillard and Belgian star Matthias Schoenaerts won awards and acclaim around the world, for its portrayal of a love affair between an unemployed drifter and a killer whale trainer horrifically injured through her work. Not exactly a laugh a minute stuff, but the performances, story, and special effects alone are worth watching this one for.
7. The Dinner Game (1998)
Not to be confused with the dreadful recent American remake, this French classic is a lesson in comedy.
A group of friends invite a special guest to a dinner party each week to make fun of them and try and find the biggest imbecile, but one night one of the friends injures himself and is unable to go to the dinner party, instead, he is lumbered with his chosen guest – and the consequences that arise from it.
8. Delicatessen (1991)
Who knew that a film about cannibalism, vegetarian fanatics, and clowns could be classed as a romantic comedy, but that's what this film is.
When a former clown falls on bad times and has to stay in a run-down bedsit, he finds love in the strangest place – but her butchering, human flesh trading father has other ideas. Funny, cute, and quirky, but not for the faint-hearted!
9. A Trip To The Moon (1902)
This 10 minute black and white, French, short film is ranked one of the 100 greatest films of the 20th century primarily for its iconic image of a spaceship crashing into the moon's eye. It was also the first moving picture to become designated as a UNESCO World Heritage film.
10. The Red Balloon (1956)
This 36 minute gem of a film is a classic all over the world. The tale of a red balloon that seems to follow a boy around the streets of Paris is beautiful in its simplicity and style, and captured the hearts of children and adults alike.
The Red Balloon has very little dialogue, so it doesn't matter which language you speak – but if you have a good grasp of French you'll really enjoy the above films just that little bit more, so test out your current level for free before watching!
What's your number 1 French film?