4 Things to Consider When Travelling with Kids in Mexico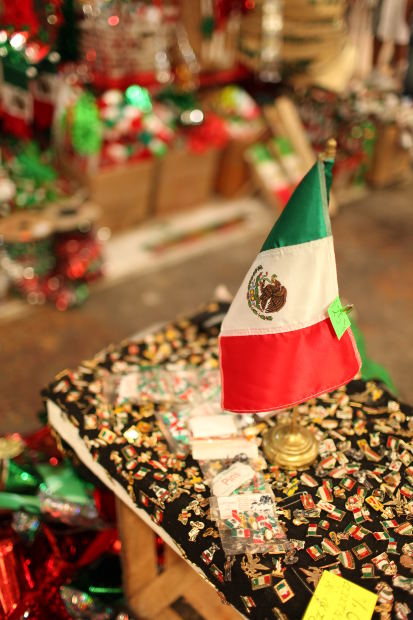 Mexico is a terrific place for everyone to travel to.  It offers fantastic beaches, historical sites, lots of culture, and numerous attractions for all.  Any travel with children presents different pleasures and challenges to solo travel or travelling in a group of adults.
Here are 4 things to consider when travelling with kids in Mexico:
1. Proof of Relationship
Mexico has changed its rules with regards to child visitors.  Whilst people under 18 can now travel in Mexico without notarised permission from a parent or legal guardian (where that person is not travelling with the child), people who do not seem as though they are the child's parent may be required to show proof of relationship or why they are travelling with the child.  This is an attempt to safeguard the welfare of all children.  If you are travelling with a child who is not your own, or where you have a different surname to your child, you should be prepared in case you are asked questions.  Consider taking a birth certificate, marriage certificate, adoption certificate, Parental Responsibility Order, or something similar.
2. Accommodation
Depending on the age of your kids, ask your planned accommodation before you commit to a booking whether they have necessary equipment, such as cots and high chairs, available.  Some Mexican hotels and guesthouses do not have such things, and it could make your travel very difficult if you cannot borrow the things that you need.  Also, some charge an additional fee for guests to borrow certain pieces of equipment, so it enables you to plan in advance if you know whether things are available and if there will be an extra charge.  Unlike many European hotels, where you are usually almost certain to be able to borrow equipment for children; this is one to note if you have never travelled outside of Europe before.
3. Health
Make sure that the whole family has had all relevant vaccinations before travelling to Mexico.  Routine vaccinations, for travel to any destination include polio, measles, mumps, rubella, diphtheria, and tetanus.  Most visitors to Mexico should also be vaccinated against hepatitis A and typhoid, as both can be transmitted through contaminated food and water, regardless of where you are staying.
Depending upon where you plan to visit, how long you will stay, and the activities that you will be doing, vaccinations against hepatitis B and rabies may be advised – check with a healthcare professional several weeks before travelling.  A rabies vaccination is often advised for younger children, who are more likely to play with animals and are less likely to think to tell an adult if they have been licked or scratched.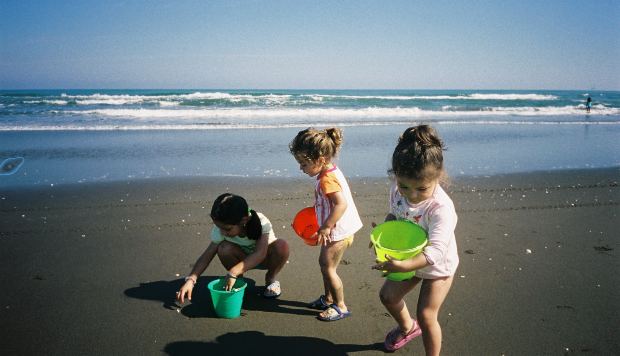 Anti-malarial medication may be advised.  You should seek advice from a healthcare worker before taking your trip.  Be aware that some courses of medication must be started before you actually arrive in a particular area.
Also ensure that you have adequate supplies of any regular medication, as well as copies of all repeat prescriptions in case of loss or similar.  Take a small basic first aid kid away with you and take necessary precautions to make sure that the kids do not get sick.  This includes making sure that children do not spend too long in the harsh sun, wear a hat, have sun cream regularly reapplied, drink plenty of fluids, and avoid food that is likely to make people sick.   Hand sanitizer and wipes are also essentials to have in any bag.
4. Overcome Communication Problems
"English is not widely spoken in Mexico, with official estimates stating that less than 2% of the Mexican population can speak English fluently"
Parents are often, understandably, more concerned when travelling with children than when they are travelling alone.  Some of these concerns stem from the thought of a problem occurring and the parent being unable to do anything to help.  Some of these fears can be allayed by being able to speak a bit of the local language.  You can ask for assistance, order your kids' favourite food, ask for directions … everything is a lot easier when you are able to communicate effectively!
English is not widely spoken in Mexico, with official estimates stating that less than 2% of the Mexican population can speak English fluently. Of course, if you are staying in a major tourist area, you will almost certainly find people that speak enough English to help you get by.  As you venture away from the resorts and main attractions, however, this likelihood decreases quite dramatically; even a short distance away from main areas can present language barriers and communication problems.  Learn a few essential phrases to make travelling with kids in Mexico easier.
Mexicans are usually very friendly and welcoming towards children and families, and you will surely have a fantastic time travelling around this terrific country!
Do you have any hints for travelling parents and their little ones?