7 Must See Mexican Films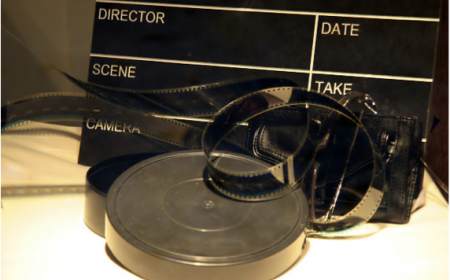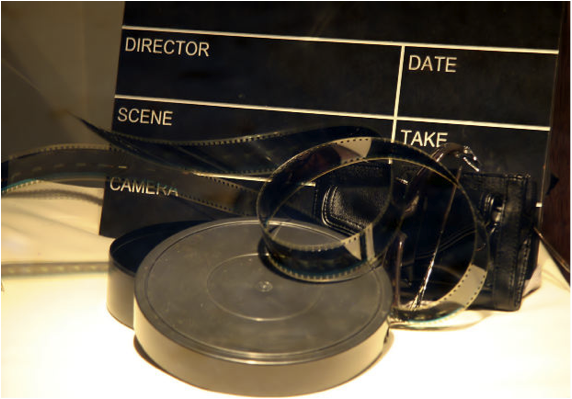 Like its
food
, Mexican films are hot, spicy, and colourful, and once you have a taste for it, you'll want to keep going back for more. The Mexican film industry is a thriving business, with Mexico City the fourth biggest producer of film and TV in North America, behind Los Angeles, New York, and Vancouver, it has won more film awards and prestige than any of its Latin American cousins, and many of its stars are internationally renowned and recognised. Mexican cinema dates back to the 19
th
century, but it's in the past few decades that it has really soared, and that's thanks largely to three of the world's best directors: Alfonso Cuarón; Guillermo del Toro; and Alejandro González Iñárritu.
1. Y Tu Mamá También (2001)
Cuarón's road movie about two young men who meet up with an older woman and embark on all sorts of adventures was one of Mexico's most commercially successful films, and won critical acclaim worldwide. It also introduced the world to the wonderful Gael García Bernal – if you haven't seen
The Motorcycle Diaries
go and get it now! Cuarón has gone on to make it big in the States, with
Harry Potter: The Prisoner of Azkaban
, and 2014's Academy Award nominated Hollywood blockbuster
Gravity.
2. Pan's Labyrinth (2006)
Del Toro's fantasy-adventure-horror film is something magnificent to behold – but not recommended for the faint hearted. Set in post-Civil War Spain, the film borders on fairy tale and reality, using CGI, animatronics, and makeup to give the audience an experience they'll never forget. The latter was awarded an Oscar, as were Best Art Direction and Best Cinematography. Del Toro has gone more mainstream with
Blade II
and the
Hellboy
franchise, and was originally signed on to direct
The Hobbit
but studio issues led to his being replaced by
Lord Of The Rings
trilogy director Peter Jackson, although he was given a writing credit.
3. Amores Perres (2000)
In 2006, Iñárritu became the only Mexican to be nominated for Best Director at the Academy Awards for
Babel
, but it was
Amores Perres
that really put him on the map. An anthology film of three interconnecting stories, with characters coping with life, love, and death scenarios, it was nominated for a Best Foreign Language Film Oscar in 2000 – and stars the always wonderful Bernal!
4. Biutiful (2010)
This 2010 film was a welcome return to Spanish-language films for Iñárritu, and was nominated for an Academy Award for Best Foreign Language Film, and star Javier Bardem became the first Best Actor nominee for a completely Spanish-language performance.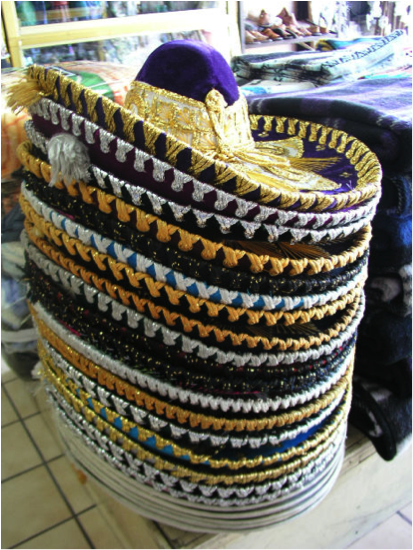 5. Midaq Alley (1995)
The film that launched Salma Hayek's career, was also highly controversial for much of its sexual content, but went on to win more accolades and plaudits than any other Mexican film. Directed by Jorge Fons, it is based on the Nobel Literary Prize winning novel by Egypt's Naguib Mahfouz, but set in downtown Mexico City instead of Cairo.
6. Frida (2002)
Salma Hayek's film company Ventanarosa joined forces with Miramax to make this biopic about Mexican painter Frida Kahlo, her struggles with a debilitating injury, and her tempestuous relationship with husband and artist, Diego Rivera. The film also starred Hayek, who was nominated for an Academy Award for her role, and won two Oscars for Best Makeup and Best Original Score.
7. El Mariachi (1992)
Director Robert Rodriguez is better known for his collaborations with Quentin Tarantino, but it was his first major film that got him noticed in the first place. Originally shot on a shoe string in North Mexico, with mostly unknown actors, for a local market, El Mariachi was eventually picked up by Colombia studios and promoted to an American audience – which led to Rodriguez making his Mexican trilogy including Desperado (1995) and Once Upon a Time in Mexico (2003). This is just a short introduction to the wonderful world of Mexican films, which despite having subtitles, you'll enjoy even more if you've got a good grasp on your Spanish – check out your skill level
here
.