How to Eat, Drink, and Get Married in Spain
Obviously not all weddings are created equal, and if you head to one in Spain the food and traditions will vary according to region, religion, and of course resources, but the following is based on my own experience – and what an experience it was!
Traditionally, Spanish weddings are quite different from its surrounding neighbours, with no bridesmaids, groomsmen, flower girls, or ushers, and best of all, no long speeches! And, unlike us, their weddings tend to start in the evening – but then again, we don't have the problem of avoiding the heat quite so much!
But like an Italian wedding, it's then a case of loosening your belt in preparation for what's likely to be a 5-7 course banquet – plus plenty of Cava and Sangria, and let's not forget the dancing!
Tapas
Perhaps not surprisingly we kicked off proceedings with tapas – but not just any old tapas, the best tapas you can imagine. Whether its prawns, scallops, chorizo, squid, or anchovies, every mini morsel is a taste sensation, and just the right size for that tricky moment when you're all mingling and holding glasses, handbags, and what not!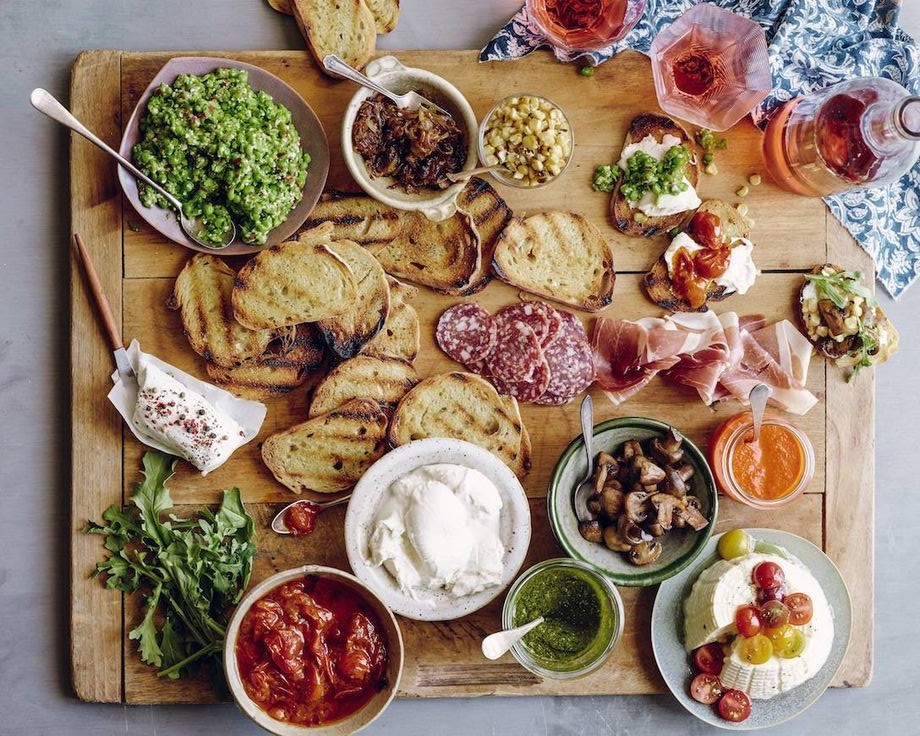 El Entrante (Appetizer)
Now that you're sitting comfortably, the appetizers begin. These are light starters which usually include soups, salads, cured meats, smoked salmon or something tasty to tease the palate.
El Pescado (Fish)
A pescatarian's heaven, as long as you're happy with whole baked fish presented at the table for everyone to dig into and share.
Whether it's monkfish with scallops and cream sauce, or roasted / grilled whole snapper, grouper, hake, or John Dory, they're all done to perfection.
Alternatively, a seafood Paella is a popular option at this stage too – and worth hanging back for, because it's the crust at the bottom of the pan that is the most treasured part of this dish.
La Carne (Meat)
You can see why you need to pace yourself at a Spanish wedding because you'll probably have a meat dish waiting for, which is considered the main meal of the ceremony.
Depending on what region you're in, you're likely to get a large spit roast animal of some sort here, which is the easiest (and tastiest) way to cook a lot of meat for a large group of people. If the group is smaller, steak (solomillo) is a common wedding favourite, and expect it to be medium rare – anything else would be insulting.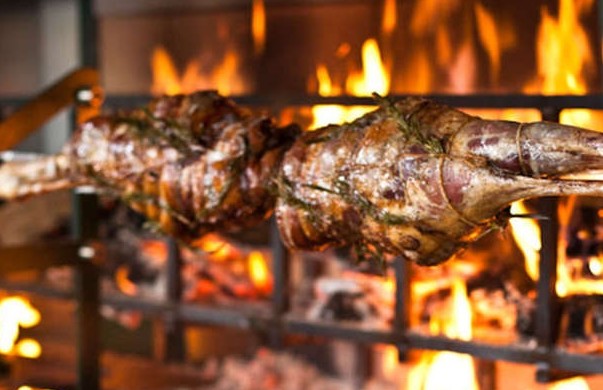 The Wedding Cake
It's customary for the cake to be more like a custard-y flan with fruit and nuts rather than the more recognizable tiered version, but there is more demand for the latter one now as traditions make way for more modern preferences. Either way, it's going to taste great!
Wedding Cookies
Thanks to the early Arab influences, wedding cookies have become a common treat at Spanish weddings, signifying the sweetness and richness of life. These are either enjoyed at the end of the event, or given to guests as they leave (like party favours).
A Spanish wedding is definitely no place for dieters, even vegetarians and anyone with food allergies may struggle, but if you're a dedicated foodie like me, this will be your Nirvana!
Luckily my Spanish was at a conversational level though, as I would've been Nigel-No-Mates at the wedding I went to, as they expected me to speak their language – and rightly so! How's your Spanish? Could you get by at a Spanish wedding – or in Spain in general? Find out here with this free Spanish level test!